Sponsored | The Leprosy Mission Australia
Protective shoes are 'saving soles' and transforming lives this Christmas
Leprosy stole Parbati's mobility and left her crawling around her house.
Have you ever really considered the difference shoes make? Did you realise shoes can mean the difference between a livelihood and hunger? Between mobility and confinement? Between having fresh water or no water?
In countries like Nepal, protective shoes are essential for a person affected by leprosy. They help protect nerve-damaged feet from cuts, sore and burns. They help prevent permanent disability or amputation. They make the trip to the well possible and enable people to go to school or work.
It's hard to imagine Parbati without a smile on her face these days. But for eight years this beautiful young woman was trapped inside her home, isolated from her community. She was only able to crawl around the house, fully reliant on her brother.
Parbati was 13 when leprosy began to destroy her feet and hands. Eventually they became horribly ulcerated and seriously infected from cuts and injuries working in the fields. She lost her fingers and the front of both feet. She thought she'd never walk again and was without hope.
That is, until she went to The Leprosy Mission Anandaban Hospital in Kathmandu. After eight months of ulcer treatment, some corrective surgery and rehabilitation, she was fitted with special prosthetic boots. And what a joy it was for her to take those first steps!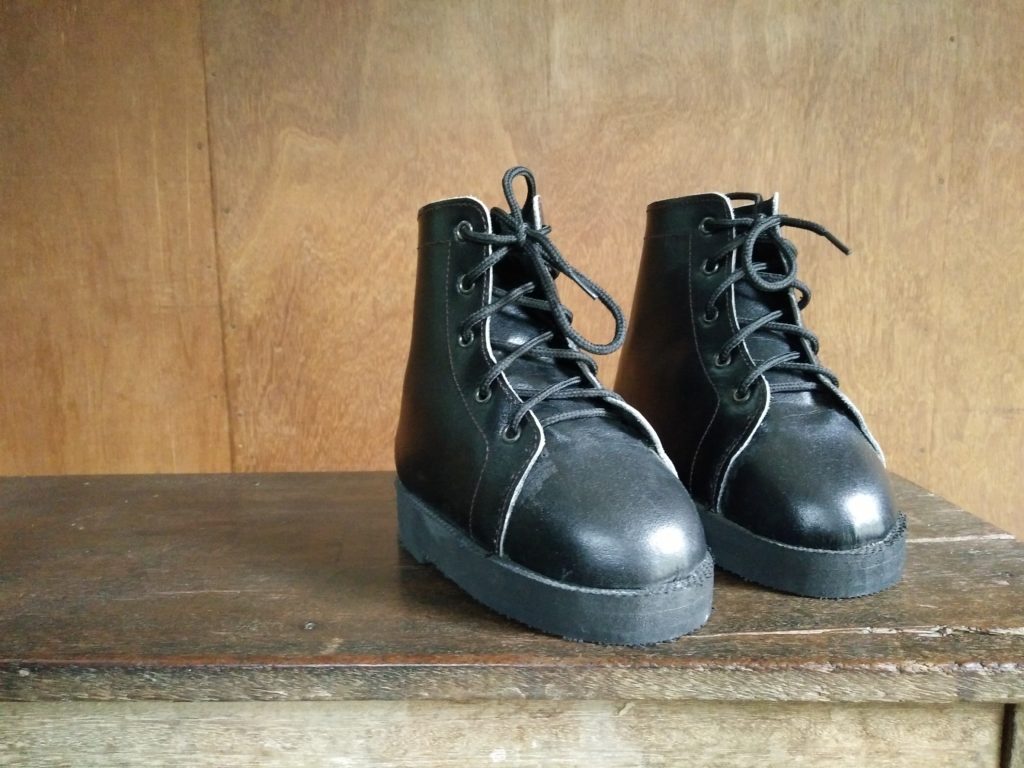 While in hospital, she has also learned to read, write, knit and sew. Her lack of fingers hasn't held her back. She's gained the life skills to WALK back into her village and create a new life for herself and her family.
Parbati once thought she'd never achieve her dream of owning a shop. Now she sells cosmetics as well as lovely children's clothes and toys. And knitted hats, socks and jumpers she has made with her own hands.
She's even won an International Respect and Dignity Day award for her achievements!
Parbati is so thankful to all the people who have played a part in her recovery from leprosy and making her dreams come true. People including supporters from Australia — some were able to visit her recently on a Leprosy Mission tour of Nepal.
"To those who have helped me a lot, I would like to say 'thank you!' and give you my blessings," she says.
She has exciting plans to grow her business and stock more products. This will give her greater income for her family and mean she can contribute more to her local community.
Although, here in Australia, leprosy may be a 'disease of the past' in some people's minds, leprosy is still very real for Parbati in Nepal. Every day, she is still living with the effects. Every day, she relies on her special protective prosthetic shoes to help her live in fullness.
Every six months, she needs a new pair. She returns regularly to The Leprosy Mission hospital to get a new pair fitted. And it was at Anandaban hospital recently that Aussie Leprosy Mission supporters, who have been following her journey from afar, were able to finally walk alongside her in person. They saw with their own eyes the far-reaching effects their donations for a pair of protective shoes make.
"My life is dramatically changed…" Parbati told them. "I have a whole new life. I can stand on my own two feet now. I am very happy."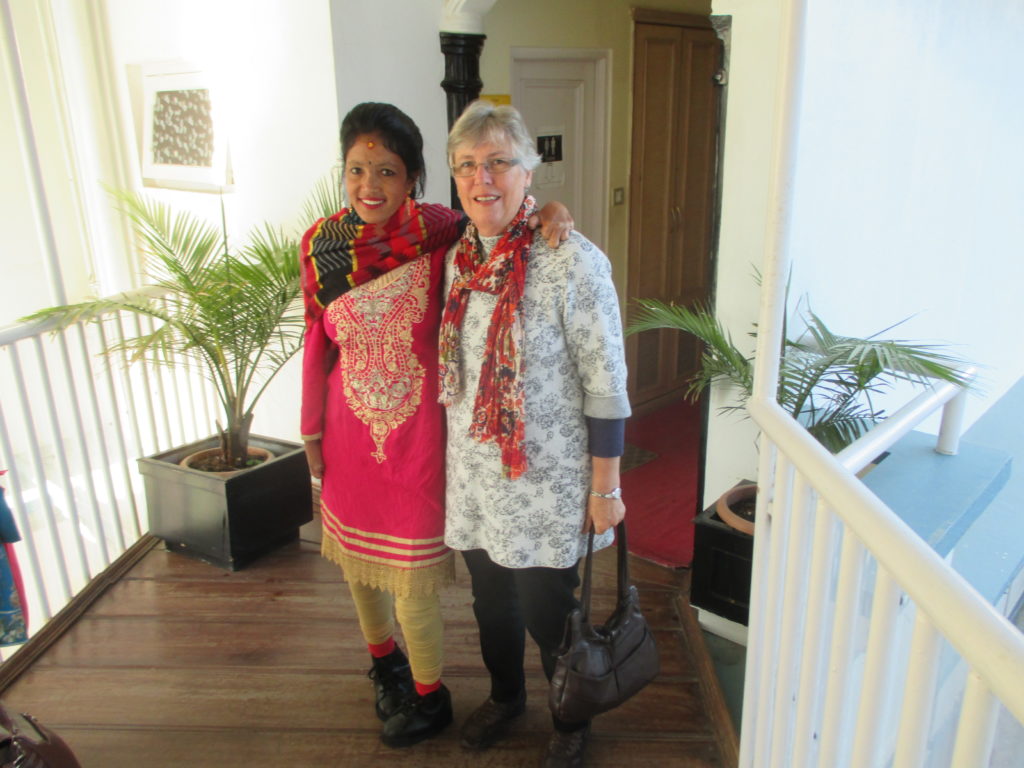 This life-changing gift is not only needed in Nepal.
Every two minutes one person in the world is diagnosed with leprosy. Millions more go undiagnosed. The cure can take 12 months. Further surgery is often required. The problem can feel overwhelming.
But you can make a difference. A seemingly 'small gift' of protective shoes can make that road smoother. They can be a positive step forward in overcoming the cruelty of leprosy. They can bring independence.
'Saving soles' may seem a small step that we can take today, but it will help a person affected by leprosy to leap for joy into a life of fullness this Christmas.
Please help save 10,000 'soles' this Christmas. Join with The Leprosy Mission Australia.
Donate now: FREECALL 1800 LEPROSY (1800 537 767) or visit The Leprosy Mission Australia online. 
Please help save 10,000 'soles' this Christmas. Join with The Leprosy Mission Australia.
More