SPONSORED
Alphacrucis College
Revive and survive your HSC
I doubt if it was from over work but when I was in Term 3 of year 12, my lungs collapsed. Literally.
As others sat their HSC, I lay in a hospital bed with pipes coming out of my chest.
The experience was awful, and my hopes of studying law at the University of Sydney drained away. This was an unsettling and depressing time, as I stared into the unknown. I struggled back to health, and scraped into an Arts degree, and eventually made it. But my case was a tiny exception in 1988, watching the big graduation ship sail away across the horizon, bobbing about in the big cold sea of ATAR.
Fast forward to 2020 and multiply that destabilisation for an entire generation of school leavers – it's been a shocker of a year for year 12 students of the COVID pause.
The world was their oyster, but now rattles like an empty shell. As if year 12 wasn't hard enough, COVID has wreaked havoc on classes and confidence. We don't even know for certain if the HSC exams will be sat this year; it's looking less likely in Victoria by the day. England has entirely scrapped its final A levels, and Australia might have to do the same.
Alphacrucis College wants to do our part in bringing some hope into the confusion. Class of year 12, you need to know that you are not alone, that you are more than an ATAR, and that tertiary institutions are there to help you realise your dreams.
Christian tertiary education needs to be the best at student care, and so we at AC have set up special admissions pathways, permitting any eligible student to apply for Bachelors and Diplomas in Business, Education, Social Science, Music, Theology or Ministry on the basis of completed Year 11 assessments and rankings.
Meet Ethan, Bachelor of Theology Graduate, and current Bachelor of Business student.
How does it work?
Students and parents can apply online directly on AC's website. All they need to include is a copy of the student's Year 11 grades and rankings, signed by a Year Coordinator or other school executive member.
AC will assess the application and assign an ATAR equivalent grade.
Successful applicants will be admitted to any AC program for which their ATAR equivalent grade meets the entry requirements, and AC will notify applicants of an admissions decision within two weeks of receiving a complete application. Take the stress out of this year and get peace of mind with this early entry pathway.
Spread the word in your communities and churches. We want to walk this journey with you. HSC marks do not define you. You are not alone.
To learn more, visit our website or call 1300 228 355.
Dr David Hastie is Associate Dean, Education Development
The Alphacrucis College Difference – Integrating Faith and Vocation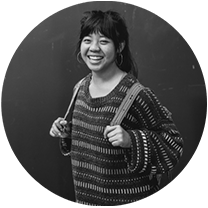 "I was studying the same degree at another university when the lecturer said that our worldview affects everything we do, especially in counselling. At that moment, I realised I needed to find a new place to learn that aligns with my worldview. After asking around, I found Alphacrucis and I have never looked back."
ABIGAIL COMAFAY
Bachelor of Applied Social Science Student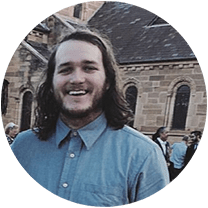 "I'm working at two small businesses now, and my time in the Diploma of Business has helped shape me into someone who can add value above and beyond my job description. The teaching from AC on integrity in business and the importance of personal character have seen me find favour with bosses and my co-workers."
SAM TOMKO
Business Graduate