2021 – A year of seriously good news
---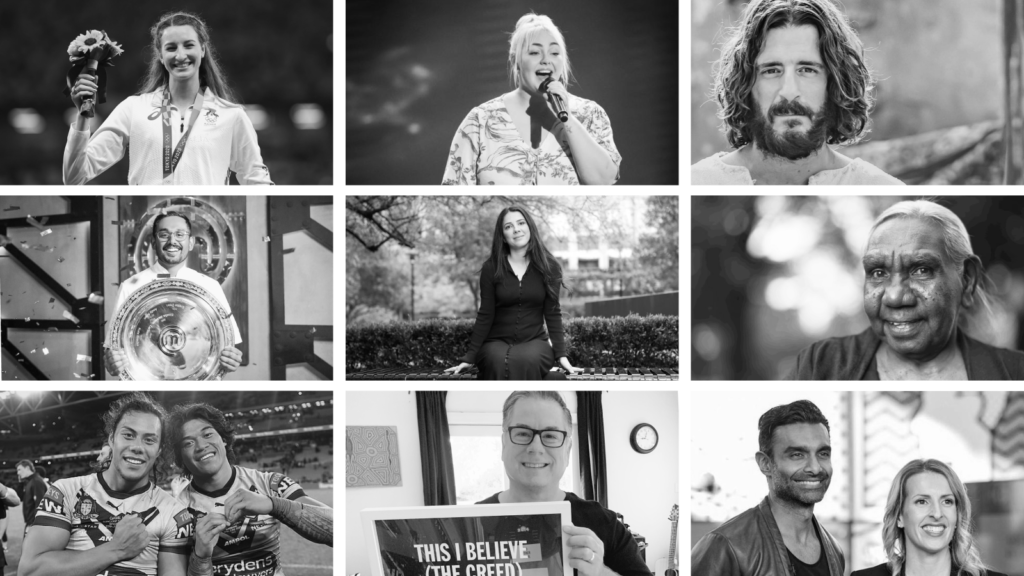 This Giving Tuesday Eternity is pleased to invite you to take part in our special Giving to Eternity appeal.
You see, at Eternity we passionately believe the good news of what God is doing in the world should be freely available to everyone – Christian and non-Christians alike.
In fact, we think the world needs it more than ever before. We need stories like:
Singing, praying, Bible-reading church-boy's NSW Blues State of Origin debut
Senior Australian of the year shares 'the deep spring within her': jesus
Leila Abdallah: 'if it wasn't for my faith, i wouldn't be standing where i am today"
Staring death in the face, Ben Shaw launches book to make you reconsider
There is seriously good news to be told and our world deserves to hear it. So, yes, we are very pleased to invite you to take part in telling the good news of what God is doing right now.
Donate below or check out some of our top stories from 2021.
Our top stories of 2021
---
Nicola McDermott: The medal is silver but the speech is gold
After winning the High Jump Silver medal at the Tokyo Olympic Games, Nicola McDermott said…
'The Voice' audition that brings Guy Sebastian to tears
Bella Taylor Smith goes viral
Martyn Iles gets good reviews after a tough night on Q&A
It was a tough gig for the Australian Christian Lobby's (ACL) Martyn Iles on the…
After the prophecies failed – ministering to the Christians who believed them
Should we burn Ravi Zacharias' books? And how do we bind up the wounds he caused?
Dallas Jenkins gives us a sneak peek at The Chosen Season Three
Singing, praying, Bible-reading church-boy's NSW Blues State of Origin debut
WA pastor to lead Hillsong New York
Vax facts: a letter from a senior Pentecostal leader
Our Olympic high jumper going for gold and God
Justin Narayan wins Masterchef 2021 – but it's his classic youth pastor ways we love most
The real-life 'Old People's Home For 4 Year Olds'
Winner of 'The Voice' thanks Jesus 'most importantly'
Senior Australian of the Year shares 'the deep spring within her': Jesus
Why we care about Bill and Melinda Gates
Leila Abdallah: 'If it wasn't for my faith, I wouldn't be standing where I am today"
'I didn't want to do Christian movies' says Dallas Jenkins, creator of record-breaking Jesus series 'The Chosen'
Staring death in the face, Ben Shaw launches book to make you reconsider
Koorong spreads its wings and pops up in Westfield
Christian Panthers give thanks for game-changing intercept
Hillsong – and John Dickson – 'The Creed' song goes gold in US