Indigenous
Key Issues
Here are some of the key Aboriginal and Torres Strait Islander issues set to make an appearance in the lead up to election day:
Uluru Statement from the Heart: Released on 26 May 2017 by delegates to an Aboriginal and Torres Strait Islander Referendum Convention, held near Uluru in Central Australia. The convention discussed and agreed upon an approach to constitutional reform to recognise Aboriginal and Torres Strait Islander peoples.
The Uluru Statement was made by a majority of delegates to the convention, and states two broad objectives for reform: the establishment of a 'First Nations Voice' and a 'Makarrata Commission'.
'Voice to Parliament': The Uluru Statement from the Heart recommended the creation of a constitutionally enshrined representative body called the "Indigenous voice to parliament", which would advice parliament on matters that specifically affect Aboriginal and Torres Strait Islander peoples, established via referendum. It is considered the key recommendation of from the Referendum Convention.
'Makarrata Commission': The Uluru Statement recommended a commission to supervise a process of agreement-making between governments and First Nations and 'truth-telling about our history'. 'Makarrata' is a word from the Yolngy people in Arnhem Land, capturing the idea of two parties coming together after a struggle, healing the divisions of the past. 'Makarrata' has often been used as a word instead of 'treaty'.
Closing the Gap: Since 2008, Australian governments have worked together to deliver better health, education and employment outcomes for Aboriginal and Torres Strait Islander people, and to eliminate the gap between Indigenous and non-Indigenous Australians. They work towards targets, which are set to be refreshed in 2019 and include priorities including health, education, economic development, housing, familes/children/youth, justice and land/water. Read the 2019 Closing the Gap report, released in February here.
When to celebrate Australia Day: The date of Australia Day has become a national debate topic, balancing the desire to celebrate together as a national community and symbolism associated with celebrating on a day that First Nations mourn the invasion of their country.
Other issues:
Representation
Aboriginal deaths in custody
Incarceration rates
Family supports including fewer First Nations children in out-of-home care
Youth suicide
Party Platforms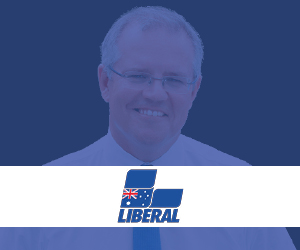 Voices To Parliament: Scott Morrison has signaled no change to LNP's policy since Malcolm Turnbull rejected the VTP, saying it would create a "third chamber" of parliament.
Australia Day: To remain on Jan 26 as "the top national holiday of the year".
Closing the gap: Committed to refreshing Australia's closing the gap targets with an emphasis on education. Announced funding boost to Indigenous education initiatives including more teachers for remote areas, programmes to promote school attendance in remote areas, youth education package to give support and mentoring through secondary studies. Also announced new commitment to supporting Indigenous businesses through a new procurement policy that has a target of 3 per cent of the value of Commonwealth contracts awarded to Indigenous businesses within a decade.
---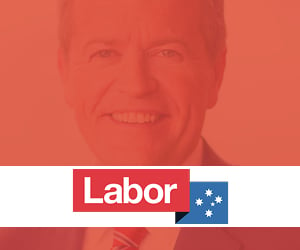 Voice to Parliament: Bill Shorten has promised a 'Voice Referendum' would be "Labor's first priority for constitutional change', committing to that referendum before a plebiscite on Australia becoming a republic. Both are promised within the first term of a Labor Government. The Labor Party has also established a 'Reconciliation Action Plan' which includes increasing involvement of First Nations peoples in the Labor Party, establishing a program for emerging Indigenous leaders, creating more opportunities for consultation, cultural sensitivity training for Labor staff and boosting Indigenous outcomes in employment and contracting within the party.
Australia Day: Bill Shorten has ruled out changing the date of Australia Day.
Closing the Gap: Shorten welcomed the Government's plan to refresh the Closing The Gap targets earlier this year.
---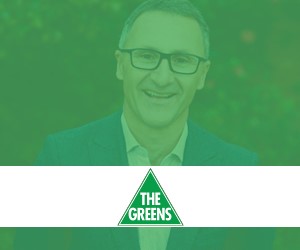 Australia Day: The Greens say they will change the date of Australia Day.
Suppor the Uluru Statement from the Heart in full.
Say they will take steps to implement constitutionally enshrined Voice to Parliament and plan a path to treaties.
---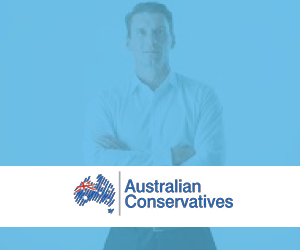 The Australian Conservative's say on their policy platform they prioritise "Pride in our country, flag and history".
"We are proud of who we are and commit to restoring pride in our country, flag, institutions and the Australian way of life.  We will oppose moves to change 'Australia Day', war remembrance observances, our flag, Constitution and other civic celebrations."
Cory Bernardi has indicated he is against constitutional recognition of First Nations people.
Christian Commentary
Anabaptists
In January, Australia's Anabaptists signed a treaty with  Aboriginal and Torres Strait Islander peoples. Matt Anslow, part of the vice president of the Anabaptist Association of Australia and New Zealand says while he knows Anabaptists represent only a small section of the Christian community, "the idea of creating a treaty between our organisation and our original friends is to say 'Yeah, we're not a nation, we're not a government, we can't formally sign a treaty. But we can have this treaty which is in essence a covenant between us in order to bear witness to the fact that something needs to be done. And that churches can be at the forefront of this.'" Read more >>
National Aboriginal and Torres Strait Islander Catholic Council
Response to the Uluru Statement from the Heart: "We seek constitutional reforms that will empower our people and allow us to take our rightful place in Australia."
Calls for greater focus on preventing youth suicide.
On changing the date of Australia Day: "Celebrating our Nation on a day that harbors grief, invokes painful memories and ignores the true history of our society just doesn't make sense … NATSICC would like to see Aboriginal and Torres Strait Islander peoples and non-Indigenous Australians come together on a new date and celebrate our Country as one." NATSICC suggests the new date be the 27th of May, "the day that Australia voted to grant citizenship to our people and to remove us from under the Fauna and Flora Act."