Religious Freedom
Key Issues
The Ruddock Report
In 2017 the government asked former Attorney General Philip Ruddock to lead a panel to review the issue of religious freedom. They received more than 15,000 submissions. The report was far-reaching and touched on topics including charities and faith-based organisations, the provision of goods and services, employment in religious schools, enrolment of students in religious schools, religious and moral education, marriage, indigenous belief and vilification, blasphemy and social hostility. After much speculation and leaks outlining some, but not all, of the report's recommendations, the final report was released in December 2018. The government has welcomed the report but few parties are making religious freedom a priority in this election.
School staffing
Eternity editor John Sandeman broke down the next steps after the release of the Ruddock Report, and took a closer look at the next big issue to be addressed: whether religious schools should be able to choose their staff according to their beliefs.
Eternity has reported extensively on the religious freedom debates of 2018.
Party Platforms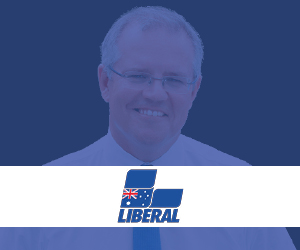 The Australian Government accepted the central conclusion of the Religious Freedom Review, that there is an opportunity to further protect, and better promote and balance, the right to freedom of religion under Australian law and in the public sphere. They accepted all 20 of the Review's recommendations at least in-principle, but sent five on for further review.
In 2018 the LNP signalled their intention to create a Religious Freedom Act in the near future.
---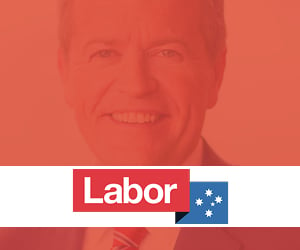 Labor supports the "appropriate protection of the religious freedom of all people". Labor told Freedom For Faith that "it has no plans to change the law that allows educational institutions to impose reasonable conditions, requirements or practices in accordance with religious doctrines or beliefs."
In November Labor Senator Penny Wong introduced a bill seeking to amend the Sex Discrimination Act (SDA). She wanted to prevent schools from discriminating against students on the basis of sexual orientation, gender identity or intersex status. The bill was further amended by Labor Senator for Victoria Jacinta Collins (who will not stand at the next election), to state that nothing in the SDA will make it unlawful to "engage in teaching activity" that is "in good faith in accordance with the doctrines, tenets, beliefs or teachings of a particular religion or creed" with the authority of a religious educational institution. The bill has been passed on to the Australian Law Reform Commission for further consideration.
---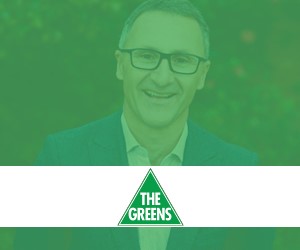 The Greens support the removal of religious exemptions from anti-discrimination laws.
The Greens believe that "all people — regardless of culture, ethnicity, religion, language, place of birth or citizenship status — should have equal rights and the right to participate equally in social, economic and cultural life, and that cultural, religious, gender and other differences often give rise to specific needs and circumstances that must be taken into account in order to ensure equal rights for all."
---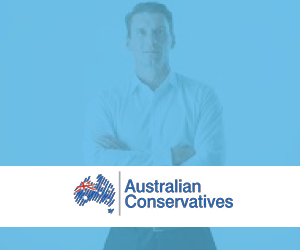 The Australian Conservatives believe that the government's Religious Freedom Act does not go far enough and instead support a Protected Freedoms Act which protects the "freedoms of speech, expression, the press, life, personhood, thought, conscience and religion, and freedoms from torture and retrospective laws."
Christian Commentary
Neil Foster is an Associate Professor in Law at Associate Professor at the Newcastle University Law School. He writes the Law and Religion blog where he has been a frequent commentator on debates surrounding religious freedom. 
"This is just a brief update on where we are following the delivery of the Ruddock Report last year and the debates about amending the law on religious schools and sex discrimination.
"The short version is that there seems to be no news for the moment. Following the report of the Senate committee inquiry into Senator Wong's bill on 14 February, in which the majority of the committee recommended that the bill be not progressed at the moment, there was no debate on the bill in the last two weeks of Parliament in February. The next time Parliament sits will be for debate on the Federal budget, and whatever other issues have arisen leading up to a probable Federal election in May. It is always hard to predict, but it seems unlikely that the bill will be debated at that stage, so it will probably be one of those matters that will depend on who wins the election.
"The Government did previously indicate that it was going to refer the matters raised in the bill to the Australian Law Reform Commission; that will presumably happen in due course but so far there is no indication of the precise terms of reference or when there might be a report."
Michael Kellahan is the director of Freedom For Faith: 
Australia is becoming more pluralised and secular in its belief. Religious freedom is not merely protecting the religious freedom of Christians. Genuine freedom must include the freedom of people whose beliefs you disagree with. It provides the means by which people with diverse and deeply held beliefs are able to live together well. Freedom of religion might be thought of as the most basic of freedoms which interacts with other fundamental freedoms: freedom of conscience, freedom of association, freedom of speech, and freedom of assembly.
Religious freedom is too precious to take for granted. The religious freedom we enjoy stands in marked contrast to the experience of religious persecution of Christians in North Korea, Rohingya Muslims in Myanmar, or Yazidis in Iraq. Australia should be a place where there is true freedom for people to hold and live out their deepest convictions. We need to reject the appalling violence of the Christchurch attacks. That begins by championing the right of people to hold a belief and live it out freely.
There is though a perfect storm which makes many wary of claims for religious freedom:
Post 9/11 religion is seen as a source of violence,
Post the Royal Commission religion is seen as a source of abuse,
Post the Marriage survey religion is seen as immoral and on the wrong side of history
So we live in days when many people of faith are viewed with suspicion or hostility because of their faith. At the same time there is almost no protection for freedom of religion, conscience, speech and association in Australian law beyond exemptions and exceptions to anti-discrimination laws. The constitutional protection of section 116 is minimal.
There are some critical issues facing us: will faith based institutions and schools be able to teach their beliefs and preferentially employ staff who share those beliefs? Will parents have rights to withdraw children from school programs that are out of step with their beliefs? Will there be protection from discrimination on the basis of religious belief? Will medical staff be able to refuse to assist in euthanasia?
Will government regulation and licensing or funding conditions require faith based institutions to put aside their convictions in their operations? Will there be reasonable accommodation for people of faith in the workplace?
These are complicated areas of law. Politicians don't agree on whether there is a problem, let alone what a solution might be. Religious freedom will intersect with the claims of others. It is important to acknowledge that religious freedom has its limits. Faced with all this, it is too easy for governments to fail to act, or to make grand statements of commitment without substantive legal reform. That's one of the reason 1 Timothy 2:2 is so important: pray for rulers "that we may live peaceful and quiet lives in all godliness and holiness. This is good, and pleases God our saviour, who wants all people to be saved and to come to a knowledge of the truth."
Dr David Hastie is Associate Dean of Education at Alphacrucis College, and Research Director for the Alphacrucis Centre for the Future of Schooling. He was previously Education Strategist for the Anglican Schools Corporation, and taught across NSW urban and rural schools for 18 years. He wrote for Eternity in 2018 on the battle to keep Christian schools Christian:
"Christian educators now know that their Christian mission should not  be safeguarded simply by the peevish right to "discriminate." That is why most are now advocating for a positive religious discrimination act, or even a type of religious bill of rights. Hard secularists would be understandably horrified by this unintended outcome of all their clever manoeuvring. They would much prefer to classify in Orwellian categories: secularism  "four legs good," religion "two legs bad." To give religion a positive legal protection – as in the United Nations Universal Declaration on Human Rights – gives it human legitimacy in the nation state, a secularist's worst nightmare. No wonder they are rushing the issue through the parliament.
"Given these kinds of pressures, it is perfectly reasonable to expect that Christian schools' capacity to appoint ethos-aligned staff should be protected. And those protections will come through necessary and clear-minded political action. However, such rearguard action is not, and never will be, the beating heart of Christian education, nor guarantee its social licence. If the open arms and reckless grace of Christ walks among the big open square that is our schools, Christian schooling will not only survive the censor's knife; it will flourish. For when grace has thrived in community throughout history, it has been politically irrefutable, and its social benefits irresistible. An explosion of delight will bring ultimate and enduring life to Christian schools, if we invite the population to first belong, to join a flourishing community in a great banquet of high-quality education and interconnection. In so doing we commend the Christian gospel, and people can make up their own minds. Whatever they decide to do, it remains a good, true and beautiful thing to do in the world." Read the full piece here.
Share this guide