This year's finalists for the Christian Book of the Year Award have been announced this morning by SparkLit, an organisation which aims to empower Christian writers, publishers and distributors.
Publisher Bible Society Australia has been shortlisted twice in with Greg Clarke's Great Bible Swindle, and Roy Williams' In God They Trust?
The finalists, which are in the running for $2,500 are: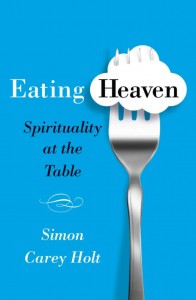 Eating Heaven by Simon Holt, Acorn Press
Sitting down at a table to eat is an activity so grounded in the ordinary, so basic to the daily routines of life, we rarely ponder it beyond the simple inquiry, "What's for dinner?" However, scratch a little deeper and you discover in eating one of the most meaning-laden activities of our lives, one so immersed in human longing and relationship that it takes on sacred dimensions.
A trained chef, teacher, social researcher, minister of religion and homemaker, Simon Carey Holt draws on experience and research to explore the role of eating in our search for meaning and community. To do so, he invites us to sit at the tables of daily life – from kitchen tables to backyard barbecues, from cafe tables to the beautifully set tables of Melbourne's finest restaurants – and consider how our life at these tables interacts with our deepest values and commitments.
Read our review of Eating Heaven here. Read our interview with Simon Holt here.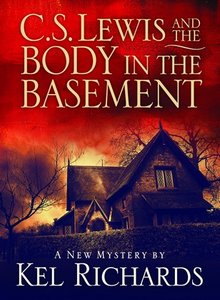 C.S. Lewis and the Body in the Basement by Kel Richards, Strand Publishing
It's the summer of 1933, and Oxford don C.S. Lewis, better know to his friends as Jack, is on a walking holiday with his brother Warnie and friend Tom Morris. When Jack's wallet is accidentally destroyed, they visit a bank to replenish their funds – and walk straight into an impossible murder.
A fun, new detective novel by Kel Richards, where the sleuth is C.S. Lewis. A tale with many twists and turns, and with Kel's unique Aussie humour.

Read our review of C.S. Lewis and the Body in the Basement here.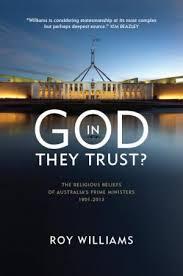 In God They Trust? by Roy Williams, Bible Society
Most of Australia's leaders since Federation believed in God. Some were serious Christians and very few were indifferent towards religion. In this timely and original book, Roy Williams examines the spiritual life of each of our Prime Ministers from Edmund Barton to Julia Gillard. He explores the ways in which – for good and ill – their beliefs (or agnosticism) shaped the history and development of the nation. Featuring extensive interviews with John Howard and Kevin Rudd, and pulling no punches, In God They Trust? will appeal to voters across party lines and excite plenty of debate among believers and non-believers alike. "Williams is considering statesmanship at its most complex but perhaps deepest source" – Kim Beazley.

Read Roy William's profiles of Tony Abbott and Kevin Rudd in these exclusive excerpts from the book.
Great Bible Swindle by Greg Clarke, Bible Society
The Bible is publishing's success story. This introductory book is written especially for those who feel that they really should know something about the world's most influential text, but may have been afraid to ask, put off by the church or just never got around to it. If your uncle was to ask questions about the Bible, this is the ideal book to give him. Below, Greg Clarke talks to Simon Smart about his book.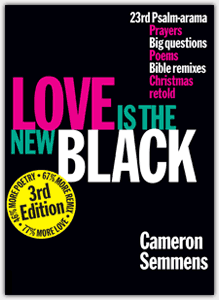 Love is the New Black, 3rd ed. – Cameron Semmens, Crooked Nose Wisdom
The third and much larger third edition of this "creative Christian resource omnibus". A collection of poems and prayers based on and inspired by Bible passages, including 23 versions of Psalm 23, fresh retellings of the Christmas story; classic Bible bits playfully alliterated; big questions in the form of little poems; and prayers for wanderers and wonderers. With BONUS appendix: How To Perform Stuff From This Book.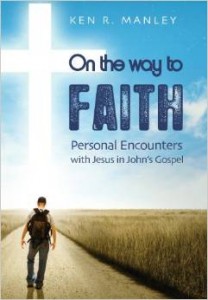 On the Way to Faith: Personal Encounters with Jesus in John's Gospel – Ken Manley, Morling Press
The personal encounters between Jesus and various individuals as recorded in John's Gospel have long fascinated and inspired readers. The Evangelist tells how Jesus met with different types of people including his mother, a religious leader, a marginalised and unhappy woman, a condemned woman, a blind man, a grieving family and even a Roman governor. In each case he gently but powerfully challenged them to begin a personal journey, to move forward on the way to faith. In this series of studies which originated as sermons Ken Manley invites attentive reflection on these gospel stories as a powerful way for modern readers to begin or move forward on their own journeys on the way to faith, not only to learn about Jesus but to be transformed by him.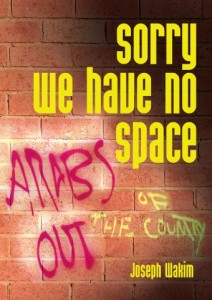 Sorry We Have No Space – Joseph Wakim, Connor Court
Joseph Wakim is a Lebanese Christian who founded the Australian Arabic Council and Australia's first Arab Festival. He was awarded the Violence Prevention Award by Commonwealth Heads of Government in 1996 then the Order of Australia Medal for public campaigns to redress the roots of racism in 2001. Sorry We Have No Space is the story of how Joseph went from social worker to fiery columnist, writing over 5000 opinion pieces and becoming a voice for the Arabic community.
Tactics for Teen Ministry – Scott Petty, Youthworks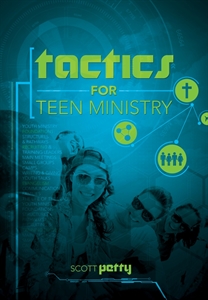 Tactics for Teen Ministry is a go-to resource for building a vibrant youth ministry that is focused on growing disciples of Jesus. Designed for ministry leaders on the ground, this book will help you to set up solid structures and practices which can be easily evaluated, refined and reshaped. Experienced practitioner Scott Petty details how to achieve real and steady growth in your youth ministry.
The winner will be announced at the Australian Christian Literature Awards on August 14 at St Alfred's Anglican Church, Blackburn in Melbourne. Centre for Public Christianity's Simon Smart and performance poet Jessica Santosa will be presenting on the night.
More