Australia
Archbishop Welby's warmth touches thousands
Australian Anglicans have celebrated a two-week visit to Australia by the Archbishop of Canterbury, Justin Welby.
During only the second visit by the spiritual leader of the worldwide Anglican Communion Church, Welby made stopovers in Perth, Adelaide, Melbourne, Sydney, and centres in northern NSW and Far North Queensland. Accompanied by his wife, Caroline, he met Indigenous leaders and lent his support to climate change initiatives.
They spent time with many different Anglicans in diverse ministries and services including First Nations groups to discuss issues of reconciliation and multicultural ministries, demonstrating a commitment to a journey of understanding and healing with Indigenous people.
In Sydney, he spent time with Ray Minniecon, pastor of the Scarred Tree Indigenous Ministries with St John's Anglican Church, Glebe, and his daughter, Larissa Minniecon.
Fuel your faith every Friday with our weekly newsletter
He visited Thursday Islanders coping with rising sea levels, as well as those affected by flooding in Lismore, northern NSW, and Anglican groups that are providing on-the-ground support.
"We looked forward to this visit immensely," he said. "In a world plagued by division, it is good to be reminded of our common values and to cement the ties of the Anglican Church of Australia with Anglicans around the globe," said the Anglican Primate of Australia, Geoff Smith.
"We looked forward to this visit reinforcing our shared values and letting us draw strength from each other as we confront the imperatives of our time."
Two of the Archbishop's key engagements on his Australian visit were at Ballina and Lismore in northern NSW.
He gave a public lecture at Emmanuel Anglican College, Ballina, attended by about 700 people with about 420 online.
"He spoke passionately from the Scriptures about peace and reconciliation and gave us practical steps to foster reconciliation in our everyday lives," said the Anglican Bishop of Grafton, Murray Harvey, who had invited the Archbishop to visit the area.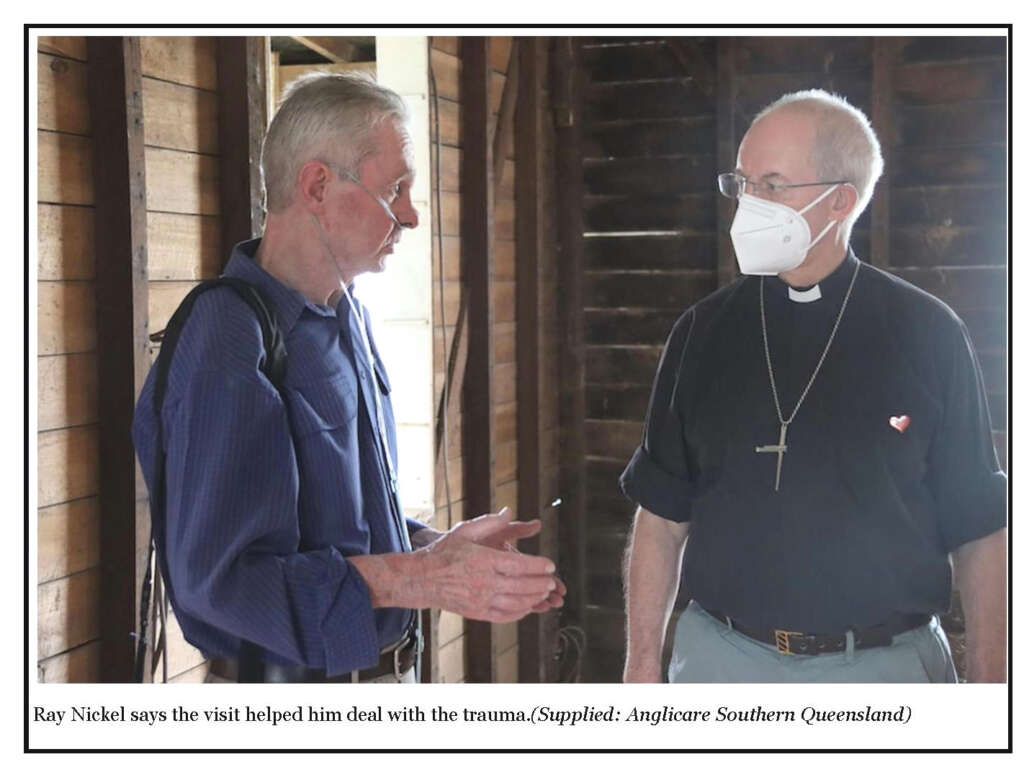 Principal of Emmanuel Anglican College, Rob Tobias, added: "Archbishop Justin's great personal warmth, humility and wisdom rang through as he spoke about building peace in a diverse world. He reflected on the importance of keeping the lines of communication open, even during conflict, as a conversation can create empathy and compassion, which are the foundations of reconciliation and peace. He also provided some sobering thoughts about the impact of climate change and the threat it brings to world peace as the number of climate refugees grow."
During a Q&A session that followed, "Archbishop Justin's lovely down-to-earth manner really showed through as he joked with the audience and shared a number of funny anecdotes, including a couple about his experiences with the royal family," continued Tobias.
"The Archbishop also took time to meet a number of students and spend a moment with them in conversation about college life. As part of the evening, the Emmanuel College Band performed, and they were simply brilliant. Numerous people, including the Archbishop were taken aback by the standard of performance and commented on how much they enjoyed the music.
"It was an honour and privilege to have Archbishop Justin Welby visit our College. He even left gifts, including a signed copy of his latest book, The Power of Reconciliation, and a signed photo of him in Coventry Cathedral."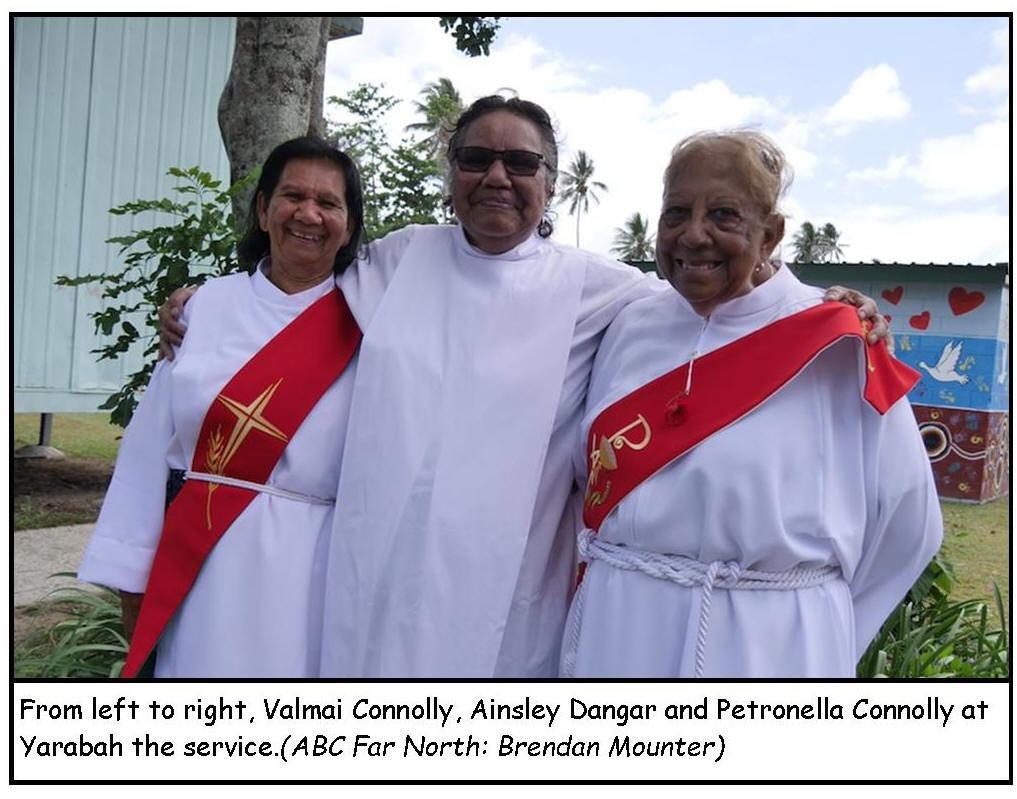 In Lismore, his visit began in St Carthage's Cathedral with the Roman Catholic Bishop of Lismore Diocese, Greg Homeming. After praying with Homeming, Welby visited flood victims in the remnants of their battered homes. He spent time in prayer with senior representatives of Lismore Diocese in the cathedral church, which recently contained flood waters up to 1.5 metres deep and caused extensive damage.
Harvey commented that Archbishop Welby was very engaging and interested in people and their stories while being overwhelmed by the extent of the devastation but also by the friendliness, tenacity and resilience of the local people.
"I felt very unworthy of it, very overwhelmed by the whole experience." – Justin Welby
He heard from agencies such Anglicare North Coast and Resilient Lismore about their emergency response and ongoing recovery work.
"People seemed to really warm to him and they appreciated his personable nature and the fact that he was so interested," Harvey said.
"At one point, he disappeared into a shop and I said: 'Hey, I don't think this visit is on the run sheet of prearranged visits, is it?' His wife Caroline said, 'No, he just does that sort of thing.'"
Archbishop Welby, who delivered the sermon at Queen Elizabeth's funeral, married Prince Harry and Meghan Markle and will crown King Charles III next year, then travelled to the seaside township of Yarrabah in Far North Queensland. There, in a small church a world away from London's Westminster Abbey, he ordained three First Nation women: Petronella Connolly and Valma Connolly as priests and Ainsley Dangar as a deacon.
"It's such a treat to do an ordination, let alone do it in such an extraordinary atmosphere," Archbishop Welby said. "I felt very unworthy of it, very overwhelmed by the whole experience. This is such a remarkable thing to find myself doing, and how generous of them to allow me to do this."
Email This Story
Why not send this to a friend?