One freezing winter morning, Lance Rogers hauled himself out of bed before dawn without any clue about the challenge that awaited him.
Overweight for most of his adult life, the new Christian had been praying for some sort of fitness breakthrough when someone tapped him on the shoulder and told him about a ministry called SOLiD Men.
"He said, 'Hey, there's these guys that are exercising at 4.45 on a Sunday morning. You should come along.' And that was in June, so it was very cold. It was pitch black dark.
"I remember rocking up and asking somebody – because I didn't know any of the guys there – 'is this the place to get fit?'
"And, I didn't realise that I would be getting fit spiritually as well as physically fit."
Started by Hillsong members Nik Fe'ao and professional rugby league player Suaia Matagi in March 2017, SOLiD Men bases all of its workouts on Scripture. Before the exercise starts, a member will share a short word from Scripture and pray over the workout, then after five or 10 minutes, they will pause for another word or encouragement, and they always finish the session with prayer.
"I didn't realise that I would be getting fit spiritually as well as physically fit." – Lance Rogers
That first morning, Lance ran laps for about an hour, stopping frequently, until he felt close to collapse.
"Then I was told that was the end of the warmup. And we were going to play touch footy for an hour!"
That was four years ago. At the beginning of this year, he set himself the goal of running a half marathon.
"And in May this year, 10 of us actually completed the half marathon, including myself."
While Lance says he's packed on about 3-4kg during the recent Sydney lockdown, he is still 10kg lighter than when he started working out with SOLiD Men and is the fittest he's ever been.
As someone who had only been going to church for about 12 to 18 months before he joined SOLiD Men, Lance found also personal growth in Christ and strong male friendships in the group.
"My circle of friends is probably larger than it ever has been in my adult life, and they're stronger bonds as well," he says.
"The foundation of our group is Jesus. And so we have Christian aspects to the whole piece. Some of our earlier workouts probably didn't always get based on Scripture, but then as things developed, we've used numbers that come from the Scriptures to form some of the workouts. For example, 2 Corinthians 5:17, which is basically five different exercises and we do 17 repetitions of each one and we do two rounds of that.
"We do a lot of short, sharp things, we've had some runs in it, we do lots of burpees. We do bear crawls backwards up hills. We've carried guys up hills, so we've done some silly things as well."
He's comparing SOLiD Men with a US group called F3 Nation – which integrates Fitness, Fellowship and Faith in a 40,000-strong network of free workouts for men across America. They also get together for works of service in the community. Like F3, SOLiD Men always exercise outdoors, whatever the weather, but F3's workouts are Iron-man-style challenging. F3 has also developed a focus on making men into better leaders in their communities and families.
F3 Nation's David Kelly says the group started over 10 years ago by two men and has grown to an estimated 50,000 men across the world including Kenya, the UK and Germany.
"We have nearly 3000 peer-led free workouts across 206-plus regions. Workouts vary from boot camps, rucking, cycling, running, or whatever the men choose to start.
"We humble ourselves as being open to all men at all fitness levels and encourage the men to modify as needed but to always keep accelerating their fitness. Our credo is 'Leave no man behind, but leave no man where you found them.' We also have men varying in ages, all the way up to 80-plus years old who attend our workouts daily.
"By being open to all men, we include men of all belief systems. We define faith as any belief in a power outside of themselves. Our mission statement is to plant, grow and serve small workout groups for the invigoration of male community leadership … It is through the Faith element that we have grown exponentially because the men look to serve one another and serve our community."
Down in Melbourne, Martin Turner has been pondering the Art of Manliness and the philosophy behind Men's Sheds as he develops his group, Fitness 4 Blokes, into a model for male ministry.
While SOLiD Men draws its membership primarily from Hillsong and other churches – after expanding to Melbourne and New Zealand – Fitness 4 Blokes has deliberately opened its doors to non-Christians.
It started out informally in August 2012 with just a bunch of guys from Berwick Anglican Church, in Melbourne's southeast, who wanted to work out together on a Saturday morning and pray together afterwards.
With his background in human movement, Martin led sessions in fitness boxing and strengthening exercises.
After a year, they decided to reach out to the community with whatever gifts and talents they could offer and attracted about five new members.
"We have a time after the workout to talk about upcoming events such as bike rides, which also offers an opportunity for anyone to share anything. We also go out for coffee and breakfast after most workouts.
"We're working out online via Zoom at the moment and at the end of the workout, we have a one-hour what we call a conversation starter … where everyone has two or three minutes to share their story. And, at the end of that, one of the guys will close in prayer … many guys have shared how their faith impacts various parts of their lives through these conversation starters."
The 16 active members also attend church breakfasts and end-of-term pub dinners involving all their families.
"Our goals are to help men with their physical fitness, their psychological and their social and their spiritual fitness," says Martin.
"What we've found is when new guys have come to the church, they've found it a great way to expedite their involvement in the church community, because after church, they already know seven or eight guys they're familiar with and it gets them involved in church life a lot quicker.
"Even though they might be involved in Bible study groups as well, they've got another group of blokes that they can immediately go up to and have a chat with after the church services over morning tea."
By the time they're middle-aged, guys tend to have lost touch with their uni and schoolmates and may have only have one or two close male friends.
"This is a way of developing those relationships and I've had my best friends in the last nine years. And that's the same for several of the guys in our group who say they have more male friends now than they've had since their 20s."
"We need to develop some ministries where guys can use their unique masculine gifts." – Martin Turner
Martin cites his inspiration as the book Why Men Hate Going to Church by David Murrow, which contends that Western churches tend to align themselves with women's gifts in terms of the music, the décor, and opportunities to be involved in ministry.
"We need to develop some ministries where guys can use their unique masculine gifts," he says.
"Women tend to relate to each other face to face, but men relate to each other side by side when they're doing a shared activity together."
Fitness 4 Blokes grew out of ministry some guys from Berwick Anglican began called BACyard Blitz, after the TV show, where they would help out single mothers and others in need. The fitness idea popped up during a pub lunch after they'd spruced up a Bush Church Aid property at Heidelberg in Melbourne's northeast.
"Fitness 4 Blokes gives men the opportunity to get side-by-side do an activity together. And then out of that comes the communication. Men don't phone each other up and say, 'oh, can I have a chat with you?' It's just not going to happen. But 'Hey, let's go out and exercise together. Let's go out and do a BACyard Blitz together.' 'Yeah, I'll be in that.' And then as you're talking, then you develop your relationships."
He says this is the philosophy behind Australia's Men's Sheds, whose motto is: Men don't talk face to face, they talk shoulder to shoulder.
"What we want to do now is we want to expand to other churches to share this great program and offer any encouragement or help or assistance to any other church," says Martin.
"Women tend to relate to each other face to face, but men relate to each other side by side when they're doing a shared activity together." – Martin Turner
SOLiD Men's Lance Rogers says the MEN part of the name is an acronym for Mindset, Exercise and Nutrition.
"So one of the things that we do with our group is each week, we have check-in Tuesday where everybody will log on and write a self-assessment out of five on how they're progressing with mindset, whether that be personal mindset or spiritual growth. And a lot of the mindset conversations are around whether we're taking time out and praying, exercise and nutrition, what we're sort of consuming in our bodies.
"We also developed a thing called midweek minis. And so there's a group of four or five of us that would get together twice during the week, for 30 minutes; it would be a two-minute share, 20-minute workout and then quick chat and then off we'd go."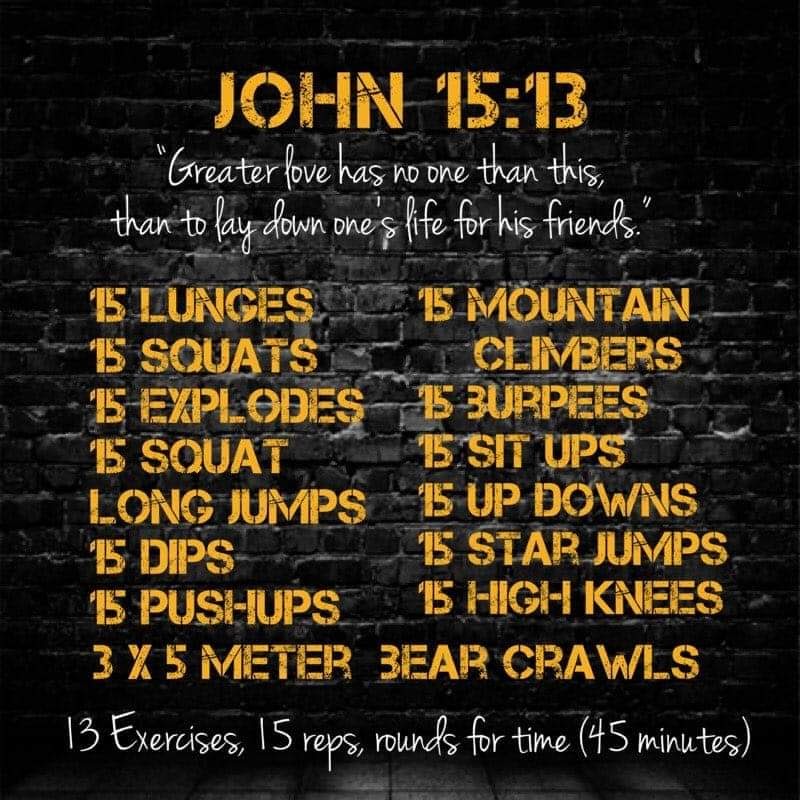 Before lockdown, a SOLiD Men session always ended with a relatively structured coffee chat at the local McDonald's.
"So we throw the virtual ball around, so to speak. And so whoever's got the ball, they can speak whatever's on their hearts. If they want to share encouragement, they can. We've heard all sorts of stories and challenges that the guys have gone through.
"It helps men to understand that it's okay to speak about things, and if we've got a man that's sitting there and he's talking about struggles he's had in his past with pornography or alcohol, there might be another guy sitting in that room that is having those same battles.
"And so to be able to sort of bring those to the front and go, 'it's actually okay to speak these things out and share on these things'. It's been amazing."
"The gold is actually in the coffee chats. It's actually in the fellowship and the community and getting them in together." – Lance Rogers
During lockdown, members have been exercising in pairs, using the workout sent on Friday night in the WhatsApp group, after which they take time to go for a walk and talk after the workout.
"Fitness is central, it's what actually brings us all together week to week to week, but I think if you would ask any of the guys that come to Solid on a regular basis, they would all say that it's not the workout. The gold is actually in the coffee chats. It's actually in the fellowship and the community and getting them in together.
"I was listening to a podcast called Better Men and they said, Manliness is a team sport – men need to get together. They need to have these relationships because the church doesn't always get it right with men."
Having recently shared ideas with F3 Nation, SOLiD Men and Fitness 4 Blokes are participating in the IronPAX challenge started by an F3 group in South Carolina. And when lockdown restrictions allow, SOLiD Men and Fitness 4 Blokes hope to get together halfway between Sydney and Melbourne for a weekend of workouts and fellowship.
Email This Story
Why not send this to a friend?