"They don't care how much you know, until they know how much you care." (Sheila Murray Bethel, Making a Difference, 1990)
A caring school environment relies upon warm, reliable relationships. It seems obvious, but we often overlook this truth in the routine of a school day. A place where students are happy, perform well and contribute to school life. They feel cared-for and cared-about; they belong somewhere. It is our first experience of the wider world as small children, spending time away from family, and it is our graduation point before we become independent adults.
The wellbeing of a boy is essential to his academic, social, sporting and co-curricular pursuits. At The Scots College, we explore the concept of masculinity, which can be challenging when society has such high incidences of mental illness, domestic violence and potentially toxic examples of leadership. Our heartfelt goal is to raise a generation of fine young men who are willing to question stereotypes, be resilient and who make wise decisions. It is essential that they learn this in a supportive environment.
Shared experiences, opportunities and aspirations connect boys with each other, the adults who surround them, their immediate community and their extended environment. It is through this personal and universal experience that boys develop a sense of belonging that is based on social inclusion and equal opportunity.
A boy's wellbeing is of primary concern, in his personal development and also in the way he considers others.
Through guidance and instruction, we seek to identify the needs of each student and provide them with a safe and positive environment. Their development is supported in many ways. At Scots, the House system enables boys to be part of a small community. Within the House system there are tutor groups led by senior qualified teachers who meet daily and help monitor the academic and pastoral wellbeing of boys. This provides the boys with consistency as they move through the school years. Even when they are alone, they always belong to this caring group.
The transition from boy to adult can be emotionally, physically and spiritually demanding. There are many life lessons which need to be learned and applied in a relatively short space of time. To assist in this process, The Scots College designed a specific outdoor education program which carefully guides and instructs every Year 9 boy.
Since 1988, they would spend a semester at our outdoor education campus, Glengarry. Away from the College's main campus at Bellevue Hill in Sydney, the boys are stimulated in such a way that they become aware of themselves and what they can accomplish. They discover unique inner resources and learn about the importance of self-discipline.
At every stage of the experience, dorm masters and mentors offer feedback, and help navigate the challenges related to community-living and new experiences. A boy's wellbeing is of primary concern, in his personal development and also in the way he considers others.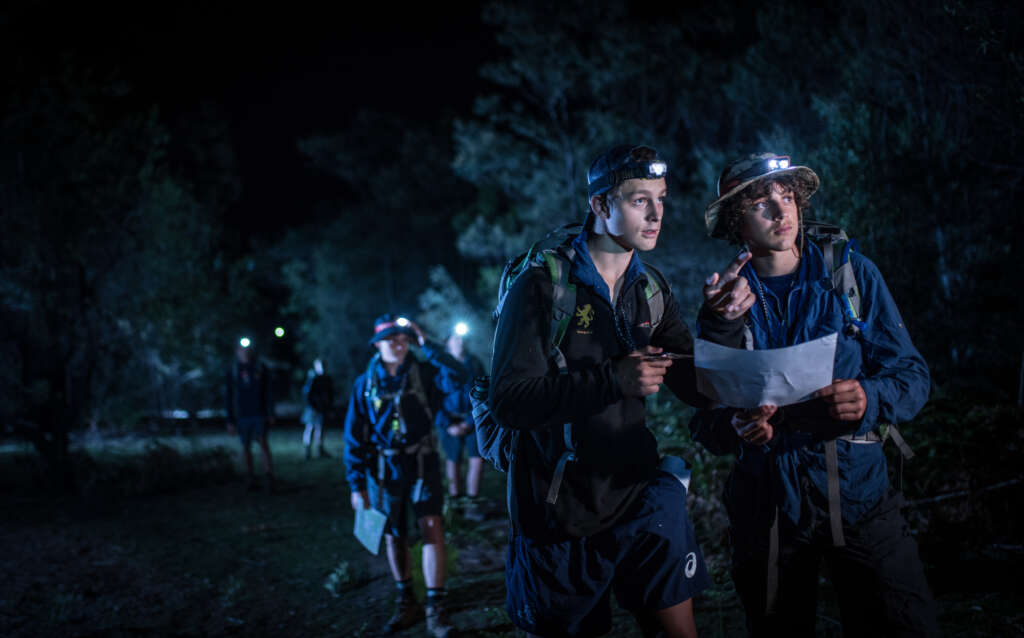 "Glengarry is a very special place. Both my sons … relished the comradery, surmounted challenges, accomplished new skills, and stepped bravely outside their comfort zones. They returned fitter, bolder and with a greater sense of themselves, others, and their environment." The Petch Family
Weekly worship in our chapel and assemblies, Christian Studies lessons and Christian Union fellowship are central in the Scots community. The Chaplaincy team works closely with student leaders to help boys understand their own journey and to become comfortable with their connection with God. With delicate sensitivity and practical guidance, we encourage boys to view themselves as confident future leaders who are driven by Christian values and purpose.
The ongoing demonstration of these values contributes to a boy's ultimate character. Our school environment is integral to who we become and the view we have of ourselves and those around us. Social inclusion within a school community is how we begin to feel like effective members of society.
For more information visit The Scots College.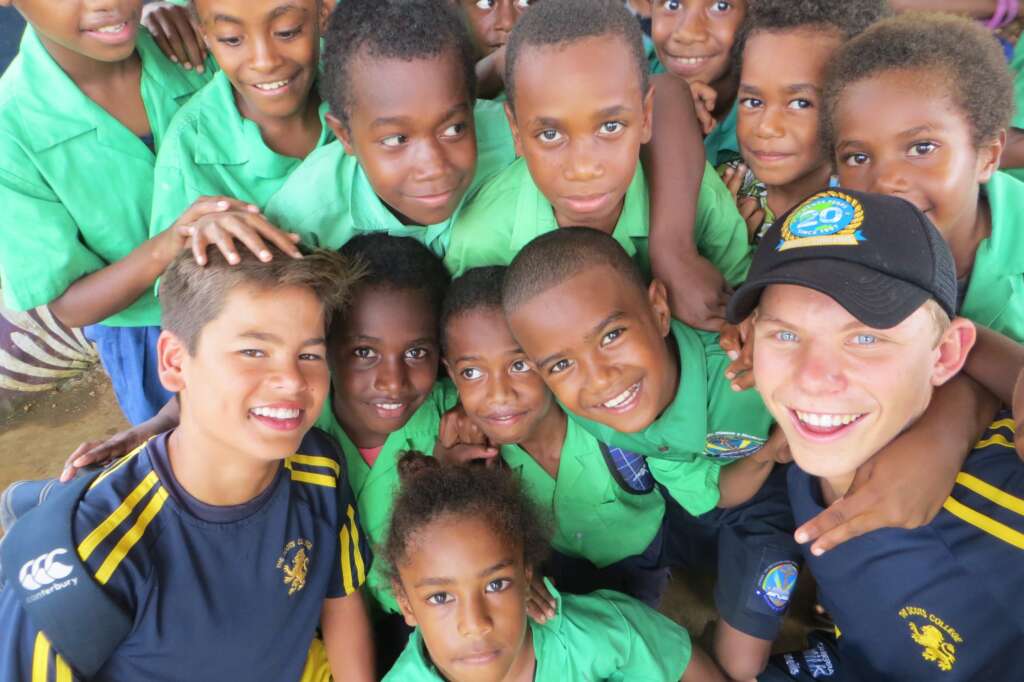 In 2019, 12 Scots boys and three staff members, travelled to Vanuatu for a nine-day mission trip, volunteering their time with local communities. "The trip was amazing. Wherever we went, we heard beautiful singing and received wonderful hospitality. We enjoyed sharing things from our culture … such as the bagpipes. [It was] rewarding presenting gifts to a school, church or individual and seeing their appreciation." Tyson Cogan (Year 10, 2019)