Today marks the start of National Volunteer Week (15-21 May), an annual event to promote and celebrate volunteers and volunteering organisations. In keeping with this year's theme, "The change makers", Eternity caught up with two of the thousands of "change makers" in our local churches.
Noha Karajayli – Hopepoint Church, Georges Hall, south-west Sydney
Noha Karajayli has volunteered as a chaplain at Bankstown Hospital for 12 years, after previously serving for 15 years as a chaplain at Canterbury Hospital. Each week, she visits patients for two to three hours.
Noha spends time in the maternity ward, visiting mothers and newborns. She takes a small Gospel of Luke to give to the mums and knitted booties or hats for the babies, sourced from Mothers' Union, along with other generous donations that are delivered to the hospital for Noha to distribute.
She then visits other wards of the hospital to listen and provide spiritual support to patients. "When I visit wards, I receive a list of patient names and religious status," Noha explains. "I'm ready to speak to anyone who wants to speak to me. Even if they're not Christian, it doesn't matter. I am just there to talk to anybody who would like to talk to me or share something. Most of the time I listen to them, and then if they want a prayer, I will pray with them and offer them spiritual pamphlets to read."
Fuel your faith every Friday with our weekly newsletter
Noha's care for patients extends to helping them eat meals or do other simple things they are unable to do when they are in pain. "Just by being there, if I can put a smile on someone's face, that makes my day," she says.
Noha says she feels pain over the helpless situation many patients find themselves in, which can make her volunteering work difficult. However, she has "learned to leave it with God and pray for them when I go back to my office. That is all I can do."
"I believe it's God's purpose for my life." – Noha Karajayli
When asked why she chose to volunteer, Noha replies: "I believe I had a call from God to do this. One day I was reading Matthew 25 and I read the portion: 'For I was hungry and you gave me something to eat. I was thirsty and you gave me something to drink. I was a stranger and you invited me in. I needed clothes and you clothed me. I was sick and you looked after me. I was in prison and you came to visit me.' (Matthew 25:35-36)
"As soon as I read those verses, especially 'I was sick and you looked after me', that stood out to me. That spoke to my heart, and I prayed, 'Lord, if you want me to visit the sick, I'm willing.' I believe it's God's purpose for my life."
"God, is this the person you wanted me to visit today?"
When asked about her favourite memory from volunteering at the hospital, Noha replied: "There was one week where I had already done my volunteer work for the week, and I was doing my usual morning prayer. I felt the need to go back to the hospital, in my heart. And so, I said, 'OK Lord. If you want me to go in again today, I am willing to go. I'll go and visit a new ward.'
"The second room I visited, there was an elderly lady near the window. I introduced myself and she just started talking. So I stood there listening. Then she began to say that in the middle of her renovations, she got sick, and the doctor found three cancers. She had been told she only had three months to live.
"I thought, 'God, is this the person you wanted me to visit today?' Once she had finished explaining her story, I asked if she would like to read one of the little 'Jesus loves you' texts that I give to patients. She replied, 'You remind me of my dad. Before he passed away, we asked him if he was scared of death and he said, "No, because Jesus is with me."'
"I prayed with her and she accepted Jesus," Noha continues. "I knew in my heart that's why God wanted me to come and visit this lady. Perhaps her father had been praying for her to receive Jesus and – look – she found him at the end of her life."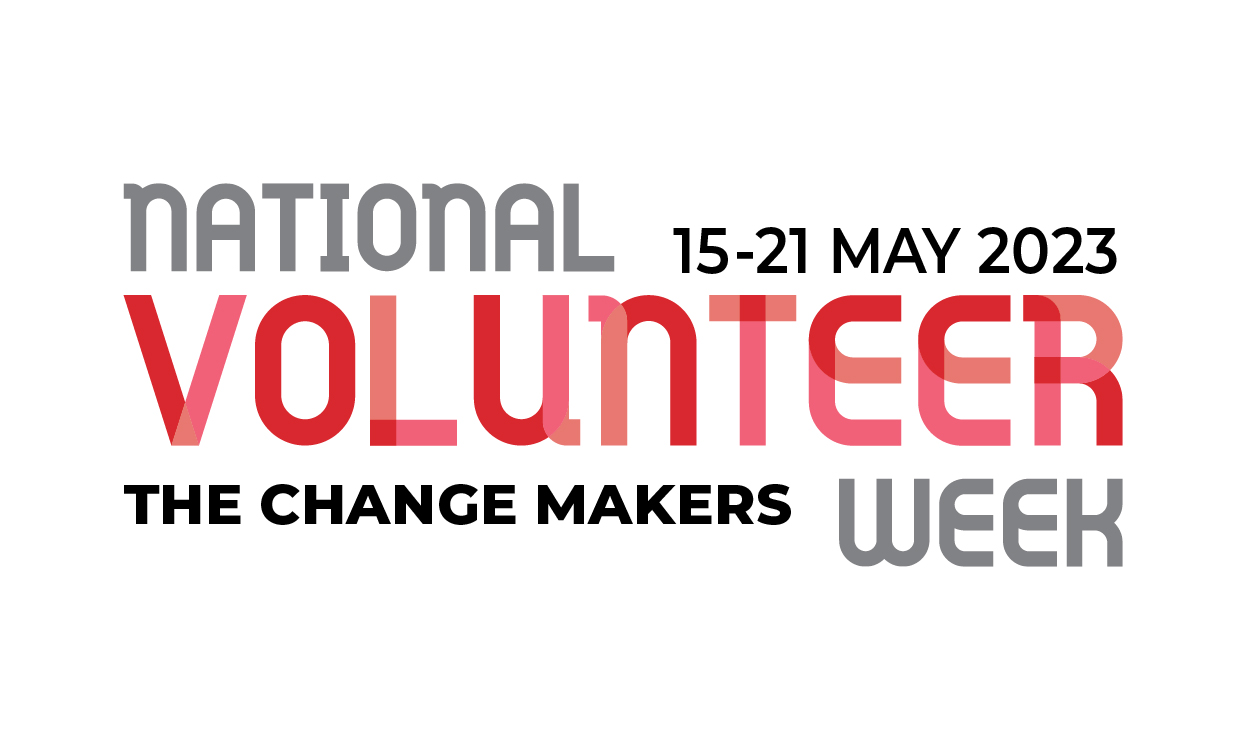 Diana Aitken – St Matthews Church, Manly, northern Sydney
Diana Aitken has volunteered as part of the leadership team of St Matthews' Soup Kitchen for 14 years. Her job is to manage the logistics of these weekly events, as 70-80 guests and 10-20 volunteers gather on Monday evenings. Diana coordinates the 40-50 volunteers on the roster in total, as well as the cooks and many other details.
Guests are served a meal, followed by a short talk from a member of the leadership team and an optional Bible study run by volunteers. As well as ensuring the night runs smoothly, Diana also spends time with guests who are often looking for life and spiritual advice, providing them with comfort and care.
"I need to be doing something that is showing people what my faith is like and what God is like." – Diana Aitken
"They feel it's like a restaurant, I guess, because you're getting served. A meal comes to you – you're not going to the buffet and having to get a plate of food and go and sit down," says Diana.
Once a month, the soup kitchen helps to run a clothing pool for the guests. The local Lifeline op-shop delivers bags of clothes, which a couple of volunteers sort and display. Guests can then access the clothing pool before and after dinner is served. The demand is so high that a ticketing system was put in place to streamline the experience for guests.
In addition to this, prior to dinner, the church's showering facilities are offered to guests wishing to have a hot shower. St Matthew's also partners with Street Side Medics (founded by Dr Daniel Nour, Young Australian of the Year 2022), which provides medical attention to Soup Kitchen guests.
When asked why she volunteers, Diana replies: "When I started coming to this church, one of the young girls stood up and she said she wanted to start a soup kitchen. When I heard that, I just went, 'That's me! I need to be doing something that is showing people what my faith is like and what God is like.'"
"While God is blessing these people through us, we're also being blessed as well."
Originally, the Soup Kitchen started with teams of volunteers one Monday a month. However, it was very quickly realised that once a month wasn't often enough, and efforts were increased so guests had familiar faces to see every Monday night.
"What we've found is that while God is blessing these people through us, we're also being blessed as well. We are part of a community. We all have fun. The volunteers and guests just love being together. It's like going to a dinner party, every Monday night!" enthuses Diana.
"We couldn't stop this if we tried!"
"And they're getting the message that God loves them. They can see what that love is like, because they're seeing it in action here on a Monday night. So it's a blessing for them. But it's a blessing for us too. We're blessed and we know that God is working through us."
"We couldn't stop this if we tried," adds Diana. "If you tried to stop this, people would be up in arms! You just couldn't do it. It is a special night. It's an amazing night."
Sofia Walia is one of Bible Society Australia's 2023 interns. Sofia is studying Psychology and Cognitive Brain Sciences at Macquarie University and attends church in Manly.
Email This Story
Why not send this to a friend?