The incoming federal Minister for Employment and Workplace Relations and the Arts, Tony Burke, has shown off the "really large old Bible" he lugged to Government House in Canberra for the swearing-in ceremony for the new cabinet this morning.
Ministers may opt to take their oaths using a religious text or take a secular oath. While ministers Penny Wong, Bill Shorten and Jim Chalmers took their oaths using smaller Bibles, Burke brought the hefty Bible that was purchased in 1880 by his great-grandfather, who immigrated from Ireland to Australia.
"There's been some interest in the really large old Bible I was sworn in on today as Minister for Employment and Workplace Relations and Minister for the Arts. Dad's grandfather came to Tumut from Ireland after the famine and bought it on 28 March 1880," he wrote on Twitter.
He then shared pictures of some of the ornate interiors of the enormous Bible.
Fuel your faith every Friday with our weekly newsletter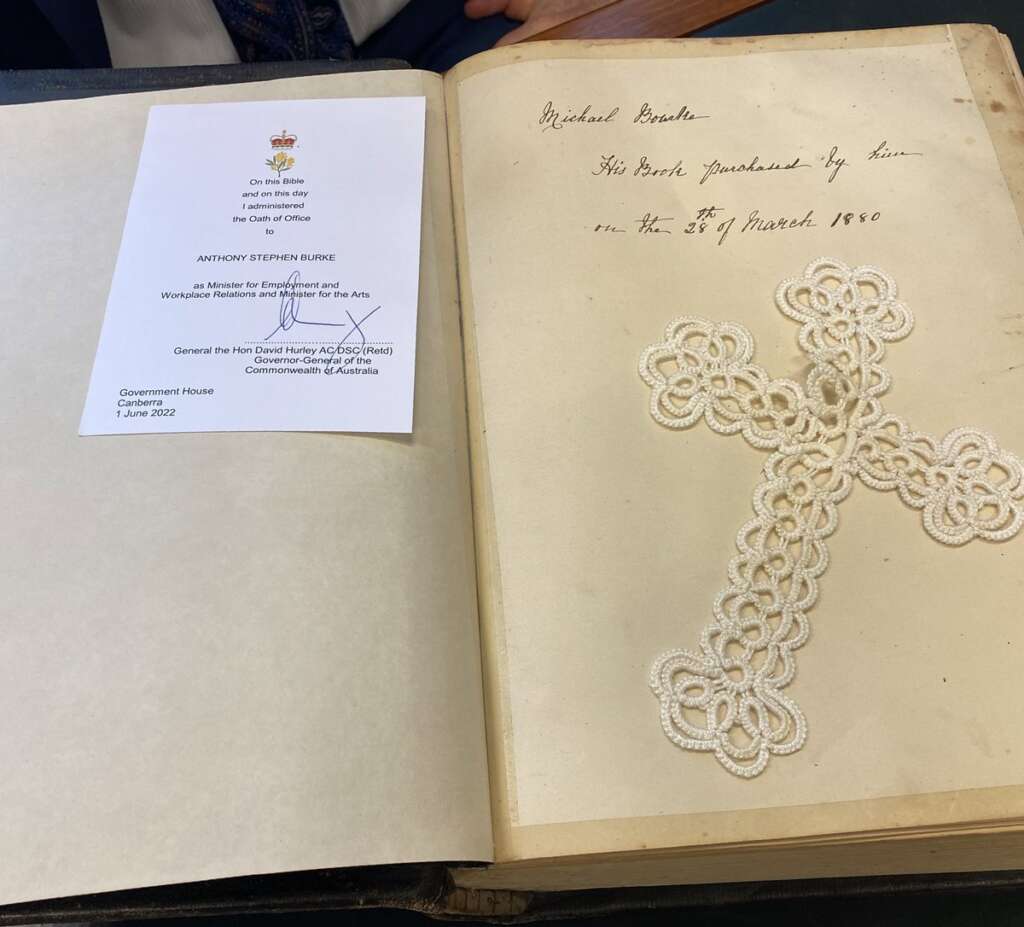 Email This Story
Why not send this to a friend?