Faith Stories
Faith stories
'It happened over a 20-year period – God dealing with my family'
Ann's story | Knowing Jesus, the Good Shepherd
"My parents weren't Christians. They sent us to Sunday school because they thought we'd get good morals. So all four children went. At age 8, my teacher was Rita. She used to draw amazing pictures with crayons.
One day, she shared the story of the Good Shepherd. He went after the one lost sheep. He had 99 other sheep, but he went after the one that was lost.
I was really moved by this story and by the Shepherd's love for the sheep. We are each special to God! I had a conversion experience in that moment, and I was assured of my salvation. I went home, and I told my dad straight away. He was in the bathroom, cleaning out the sink. I said, "I have found Jesus!"
My father struggled with alcoholism and with the disappointment of shattered dreams following the Second World War. My mother also suffered with mental health challenges. So, when I excitedly told them about my coming to trust in Jesus, my father's response was to swear at me, which was crushing to my 8-year-old self.
Fuel your faith every Friday with our weekly newsletter
I went straight to my room and knelt before my heavenly Father. I knew I had a heavenly Father, and he loved and accepted me!
All three of my siblings became Christians through that same Sunday school. We used to go to church together every Sunday, the girls wearing our hats, leaving our parents at home, perplexed by these Christian children.
The God who works in everything
In my twenties I met and married Les. You should hear his story! We had our first child, a daughter. She was born early, and nearly died of a streptococcal infection. But before that Les and I had been involved with the Navigators, so we had a lot of people praying for her around the world. After much prayer and time in hospital, our daughter survived.
"It taught me that God is a God who works in everything, drawing people to himself."
My father told us later that he was overwhelmed by the prayer support for our daughter. He'd never seen or heard of it before. It made him question.
Then a few years later, on a Sunday, my dad was dealing with a tree root that was blocking our sewer. He was digging a trench and working hard. A friend who attended our church walked past, and saw my dad working. The friend turned around, went home, changed into his overalls, came back and spent the day digging with Dad, giving up his precious church meeting.
This act of kindness and support really moved my father. Over time, these two events caused him to consider Christ! God brought him to faith in Jesus. Then my mother also put her trust in Jesus!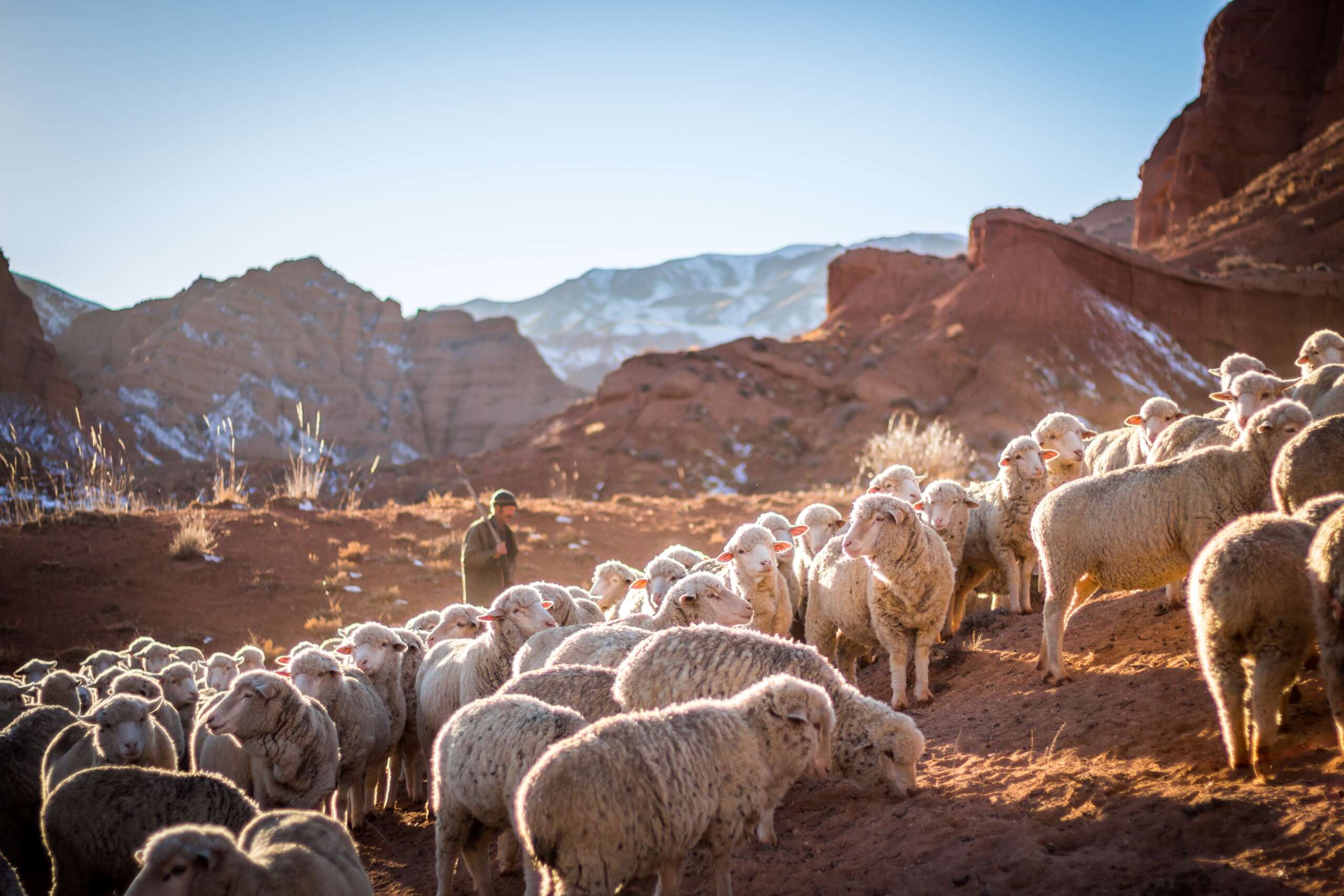 It happened over a 20-year period – God dealing with both of them. I think it taught me that God is a God who works in everything, drawing people to himself. I remember we sang 'The King of Love, my shepherd is,' at my dad's funeral. God used the picture of the Shepherd and the lost sheep in both my life and my father's life!
A faithful Shepherd
"There were many moments of lament, sorrow, pain and suffering. But God was faithful in his love for me."
I also learnt that God works even in hardship. At age 36 I was diagnosed with cancer. I felt my life was over.
Initially, I found it difficult to acknowledge God. How could he allow this when I had 3 young children? There were many moments of lament, sorrow, pain and suffering. But God was faithful in his love for me, and I learnt so much about his love in the hard places that I had to walk.
Then at age 43 I had a heart attack. It's been a long journey of sickness and ongoing issues.
But again I can see God's hand in all of it. When I was in the middle of chemotherapy, I remember reading Psalm 16 and thinking about hope within suffering. None of us are exempt from suffering, and even when we suffer, we can rest secure in the love of our Good Shepherd. God will never abandon us to the grave! And within everything that happens to us we have unshakeable hope!"
Ann's story is part of Eternity's Faith Stories series, compiled by Naomi Reed. Click here for more Faith Stories.