Faith Stories
Bible
'Joe, you have no right to be alive. Give yourself fully to me'
Joe's story | The bullets went straight through my helmet
"I'm 101, and I've still got most of my marbles. I'm weak in my body but I can still pray. I have much to be thankful for! The Lord Jesus has become increasingly real to me since I first opened my heart to him at a Scripture Union camp in London when I was 17. Two years later, World War II broke out and I signed up for the British army. I trained at Sandhurst, in England, and I was commissioned as a 2nd Lieutenant in 1940. We were sent out to Peshawar, which is now Pakistan but it was India at the time.
In 1945, I was leading our company in a battle to regain a village in Burma. I'll never forget it. It was the monsoon. We were moving through pouring rain, on mules, over the hills. The Japanese were trying to escape out of Burma and we were sent to cut them off. On 27th July, there was a battle. Snipers were firing. Eventually the Japs withdrew … and we walked back through the village. It was about 12 hours afterwards that I took my steel helmet off and I felt a small scratch on the top of my head. I pulled the rubber and leather out of my helmet and I saw two holes straight through it. Two bullets had gone through my helmet and a third bullet had ricocheted off it.
There was no booming voice from heaven, but it came into my mind: "Joe, you have no right to be alive. Give your life fully to me."
Since the time I'd trusted Jesus at age 17, I'd always tried to read my Bible, but it was hard in the army. I'd backslidden a bit. I'd mostly prayed to the Lord to stay alive. But the Lord graciously held on to me – until that battle in Burma. The bullets through my helmet felt like a wake-up call.
Fuel your faith every Friday with our weekly newsletter
Afterwards, I lay in hospital for eight weeks. We'd been sloshing through paddy fields and my legs had gone septic. They took eight weeks to heal. But I believe it was part of God's plan. Lying there in the hospital gave me time to rethink my life and my faith. The Lord had graciously saved me for a purpose. What did he want me to do?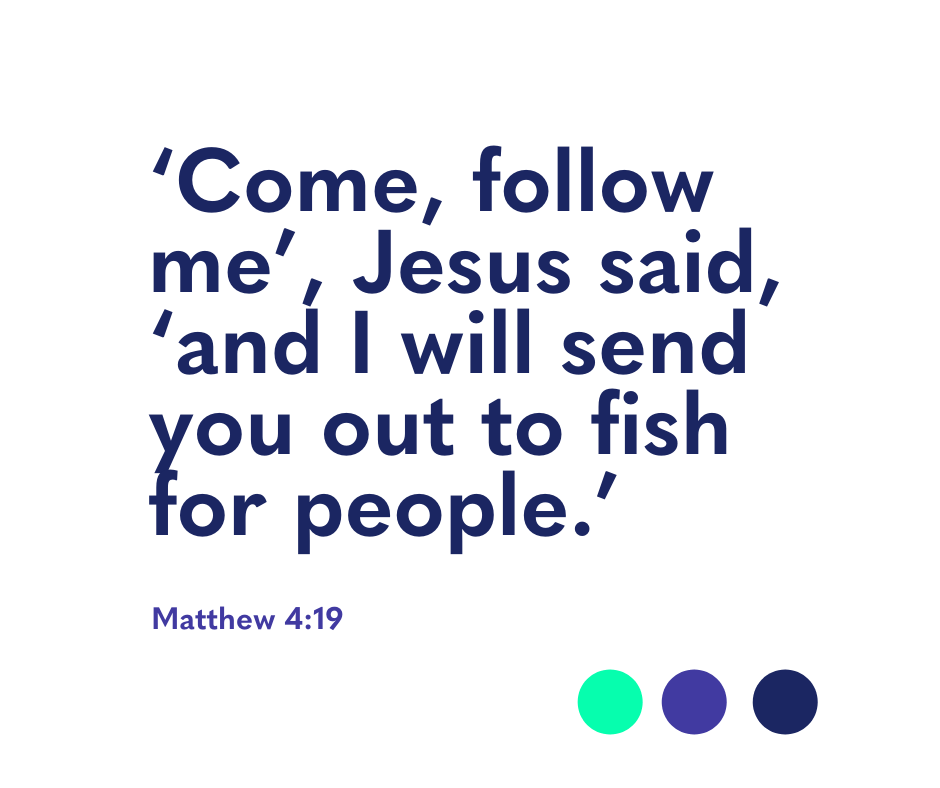 After I got out of hospital, I went back to England and I graduated with a theology degree from Oxford, by God's mercy. I was never a great student. After two years serving as a curate in London, I responded to God's call to serve him in India. I knew about the needs in South East Asia because of my time there in the war. I worked with Scripture Union there for ten years and it was a great opportunity for the Gospel. During that time, I met my wife, Edith. She was teaching at a Bible school in India. We married in India and we had six children. We stayed there 22 years. I remember the Evangelical Fellowship of India conferences. I was greatly encouraged and challenged.
Then in July 1974, we immigrated to Canberra, with our six children in tow. God very graciously led us here. I began serving in a Canberra parish, and later in the wider region. Today, I thank God that the Lord Jesus has become increasingly real to me, over all these years, even in this retirement village, in lockdown. I still seek to be a witness, as best I can, amongst the elderly people here.  This morning, I read Matthew 21 – the lead up to the crucifixion – the wonder of Jesus dying for us, and for the sins of the whole world! And I can pray. It's the one thing we can do, as we get older. I can pray for the world, for Iran and Afghanistan, and for my family. "Keep me true, Lord Jesus!" I've got 22 grandchildren and 23 great-grandchildren now, and I pray that they all know Jesus and follow his plans for them. I also have a nice room with a view. I have much to be thankful for!"
"'Come, follow me,' Jesus said, 'and I will send you out to fish for people.'" (Matthew 4:19)
Joe's story is part of Eternity's Faith Stories series, compiled by Naomi Reed. Click here for more Faith Stories.