Summer Reads
Christian Living
On a mission to find what God wants of me now
'The making of us: Who we can become when life doesn't go as planned' by Sheridan Voysey
Penny Mulvey recommends Sheridan Voysey's The Making of Us: Who We Can Become When Life Doesn't Go As Planned as an Eternity Summer Read.
Earlier in the year I attended a conference online when it was still a novelty. One of the speakers was the delightful Sheridan Voysey, an Aussie writer, speaker and broadcaster now living in Oxford, UK. Voysey is a deeply reflective, humble man with a gentle humour and great way with words.
His presentation was so compelling, I did something I never do. I ordered his latest book online, through Koorong, while he was still speaking. The Making of Us, his fourth book, arrived in remarkably quick time.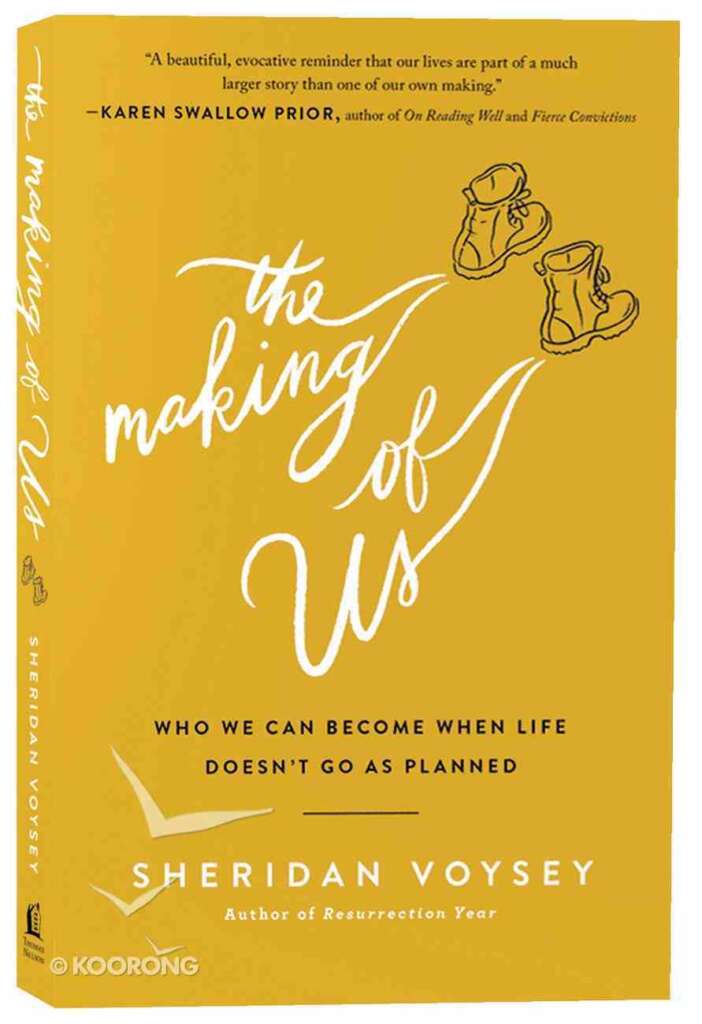 Voysey is not afraid of deep conversations – the kind that can take place in the corner of a room at a busy party; or on a long train ride with a stranger; or maybe while walking a pilgrimage with a good friend! And that is the premise of The Making of Us.
Voysey, with his good mate and theologian DJ, set aside time to follow the path that the seventh century monk Cuthbert took from the Holy Island of Lindisfarne to Durham. They planned to arrive in Durham in the final week of the exhibition of the Lindisfarne Gospels at the Durham University library (a rare showing and, if interested, google for more info).
Voysey is not afraid of deep conversations …
A committed journaler, no detail is too small for this story teller to draw in his reader as he weaves the threads of the journey. Voysey intersects the shared musings of the two trekkers following their map, with the ghosts of Cuthbert and other missionaries who walked these same coastlines as early as the 700s.
Voysey talks to God. He hears God whisper back.
Voysey is on a mission to find what God wants of him now. His and his wife Merryn's dreams of parenthood have been dashed. They are living in a new country. What now, Lord, what now?
His first revelation was just …
"A sense. A thought. A voice. A whisper. Words full of weight but lighter than air. No, it was softer than a thought and deeper than a feeling. A voice heard with the heart, not an ear." That voice in his heart was telling him to "Just be present before me. This is your first task in life."
We – the readers – are not just flies on the wall to the wonders and difficulties of Voysey and DJ's trek. We are invited to do our own reflection about God's lessons for us. This poet understands the deep pain and heartache that we all experience on our own life journeys. What he is coming to understand is what God might be saying into that.
"What if our empty spaces became channels for God's power, our lack birthing new life in others?" Voysey ponders as he edges to the end of his pilgrimage.
If you have questions for God about life's purpose, then perhaps this book is for you. It certainly fed my soul.
The Making of Us: Who We Can Become When Life Doesn't Go As Planned by Sheridan Voysey is available from Koorong stores for $18.39. It is published by Thomas Nelson.
Email This Story
Why not send this to a friend?