10 ordinary Aussie Christians changing the world

We asked our readers on Facebook to help us find Christians who are changing the world in their own special ways.
1. Welcoming refugees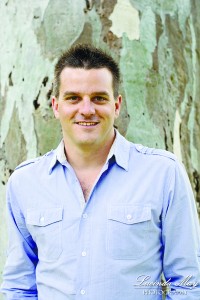 Brad Chilcott– – Welcome to Australia
Brad Chilcott is a pastor in Adelaide and founder of Welcome To Australia, a movement encouraging Australians to actively welcome asylum seekers, refugees and other migrants.
Chilcott also acted as an advisor to former Immigration Minister, Tony Burke, during the Minister's three-month stint in the role, tasked with helping the Department release as many children as possible from detention. 409 unaccompanied children were released in that period.
In the increasingly hostile politics surrounding asylum seekers, perseverance from the church is needed until change comes, he says.
"We might feel that we can't change what our leaders are doing but we can continue to befriend and welcome asylum seekers."
2. Volunteering at 90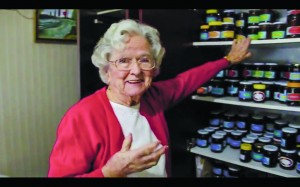 Wyn Finlayson – Volunteer of the Year
Named as this year's Volunteer of the Year by the Fundraising Institute, 90- year-old Wyn Finlayson from WA has volunteered hundreds of hours to Compassion Australia over 25 years, seeing more than 230 children sponsored.
When age began making it difficult to be as active as she once was, Wyn decided to sell homemade jam—from a recipe passed down from her mother—to raise money for Compassion's work.
"When you think that 19,000 kids die every day from preventable things, you've got to do something," says Wyn, "Last year, I gave $900 altogether from my jam money. It's a little, isn't it? A drop in the bucket. But like Mother Teresa said, 'The ocean would be much less without that drop.'"
3. Advocating for carers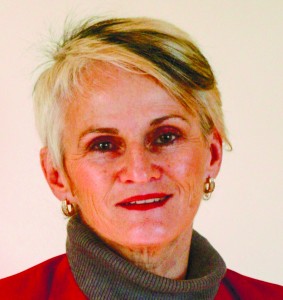 Mary Lou Carter – Carers advocate
Christian parents played a crucial role in advocating for the introduction of the National Disability Insurance Scheme (NDIS). Mary Lou Carter is one such parent, caring for her severely disabled son Nicholas for 21 years full time.
She has passionately advocated for children with a disability and their families and carers, founding and leading the Carers Alliance political party and running for the Senate in the 2010 and 2013.
She says caring and loving those who aren't perfect is what Jesus had in mind. "He didn't discard them…so I know my purpose is to help."
4. Meeting with politicians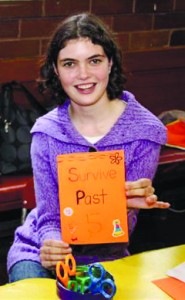 Sarita Hales – Micah Challenge
18-year-old NSW student Sarita Hales is doing her bit to change our Government's attitude to the global poor. In the gaps in her study timetable, Sarita has met with her local MP many times, first with Maxine McKew and three times with her new MP John Alexander, expressing the passion in her electorate to end global poverty.
"It can get discouraging thinking that I'm just one person—what could I possibly do? But through something like Micah Challenge, you can see the difference so many people can make together."
5. Safe maternity in Africa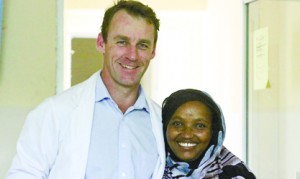 Dr Andrew Browning – Surgeon
Dr Andrew Browning is an Australian obstetrician and gynaecologist working in Ethiopia and Tanzania with women suffering obstetric fistulae, a childbearing injury affecting up to 3 million women. A fistula is like a hole in the bladder or rectum that causes a woman to leak urine constantly. In many parts of Africa, women with the condition are shunned by society and ostracised from their families.
Dr Browning first worked with Dr Catherine Hamlin in the Addis Ababa hospital and has since formed the Barbara May Foundation, working with his aunt, Valerie Browning AM, to establish a network of maternal health care services in the region.
"I've always thought I could be a Christian missionary doctor…I fell in love with the work, and really thought what a wonderful way to serve God."
6. Hope in addiction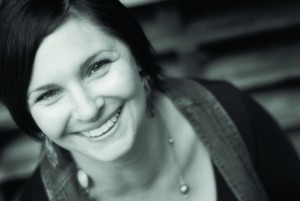 Bronwen Healy – Hope Foundation
Queenslander Bronwen Healy was in rehab for heroin addiction and had pulled herself out of life in a brothel when she met Christ.
She now runs the Hope Foundation, a charity reaching out to women struggling with addiction or working in the sex industry, who are seeking life change: "We want them to know they are loved, valued and created with a purpose," says Bronwen.
Hope Foundation has a drop in centre, and also offers practical assistance with legal matters, care packages, counselling and activities to help women get back on their feet. "It's a ministry…it's been a beautiful journey, watching these women choose life and choose God."
7. Against trafficking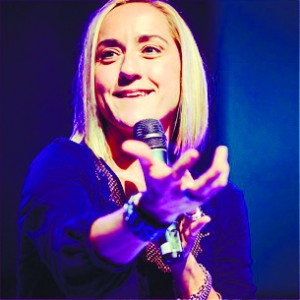 Christine Caine – The A21 Campaign
Christine Caine is a founder of The A21 Campaign, an anti-human trafficking organisation aiming to abolish slavery in the 21st century.
She has worked to establish shelters and transition homes all over the world for those coming out of human trafficking, ensuring access to legal services to represent victims and prosecute their traffickers. The A21 Campaign has also conducted over 800 awareness events, educating vulnerable young people on how to avoid human trafficking.
Christine told Hillsong's Colour Conference that the plight of those who have been trafficked "stirred her heart…I don't know how we can be alive on the earth and allow human beings to be shipped around the earth and sold."
8. Bottling faith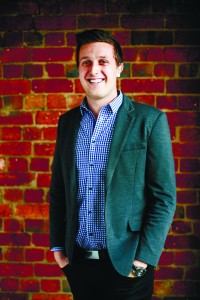 Daniel Flynn – Thank You Water
At 19, Daniel Flynn founded Thank You Water, a social enterprise selling sustainable products and committing the profits to changing lives in the developing world.
A bottle of Thank You Water provides one month of safe water to someone in need. In 2012, 3 million Thank You water bottles were sold. By August this year, 60,000 people had been granted access to safe water by partnering with World Vision, Red Cross and Oxfam. They've now added food and hygiene products to their range.
"…In my discovery of the world water crisis and through my faith, I was challenged to throw my 'career plan' away and pursue this dream…Now I wake up everyday and work on something that exists for others," he told Eternity.
9. Heroes amongst villains
Don Owers & Andrew King – Anglican Ministers and whistleblowers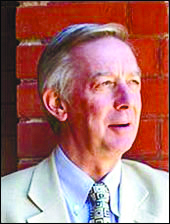 Two of the bravest whistleblowers in the fight to expose child sexual abuse in the church have been Adelaide Anglican Ministers, Don Owers and Andrew King. After failing in a four-year-long attempt to get the church to admit the seriousness of sexual abuse cases in the Diocese, Owers and King went public, holding a press conference in defiance of their Archbishop, Ian George.
An independent inquiry set up in the wake of Owers and King's press statement said of the Diocese: "Often, its first priority seemed to be one of protecting the church at all costs."
The Archbishop resigned. Victims were compensated. King has now passed away, while Owers is Principal of Tabor College, Adelaide.
10. Real choices for women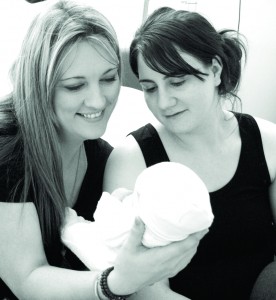 Helen Parker – The Babes Project
Helen's Parker's The Babes Project has helped over 100 women in crisis pregnancy since it opened in Croydon, Victoria in February 2012.
Statistics suggest that one in three women will have an abortion in their lifetime. After feeling well-supported in her own unplanned pregnancy experience, Helen recognised thousands of women don't get the support they need. "It's time to actively promote parenting and adoption as positive alternatives to abortion. I wanted to do whatever it took to see that reflected in the choices made by women in our communities."
Now Helen spends her days talking to women about their options for pregnancy, looking after their practical needs and giving them a safe place to talk.
More