A new campaign is calling on Australian Christians to make a pledge to take action against and raise awareness of climate change.
…we wanted to set up a platform with biblical resources and open, generous ways of sharing.
'Hope for Creation' describes itself as a "coalition of Australian Christians concerned about climate change and who are committed to prayer and action".
On the 'Hope for Creation' website individuals can make a pledge, which includes a commitment to raise awareness about climate change,  reduce greenhouse gas emissions, to write to a local MP to take stronger action on climate change and to pray for creation. Since its launch last week, more than 200 people have taken the pledge.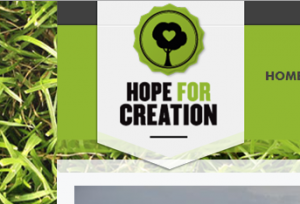 The campaign is being co-ordinated by Micah Challenge, a movement against injustice and poverty worldwide, but is also supported by TEAR Australia, Evangelical Alliance and the Uniting Church of Australia (Vic-Tas).
Campaign Co-ordinator Ben Thurley says 'Hope for Creation' is designed to provide Christians with an avenue to speak and act biblically in response to climate change.
"We feel that Christians need to respond to the problem of climate change and stand with people who are affected by climate change worldwide, as well as respond to some of the problems of talking about climate change in churches. So we wanted to set up a platform with biblical resources and open, generous ways of sharing."
Over the weekend, churches were encouraged to take part in a day of prayer, which was designed to coincide with the start of Spring.
"It's the first day of the season of creation, so in terms of the church calendar, it's a time when many churches are focusing on creation. The date was picked well before we had an election date and so it just turns out to have coincided with being the week before."
Ben says responding to climate change shouldn't be a political issue for Christians, but rather a question of theology.
"Climate change has become a very politicised issue. We don't feel that it should be, that actually Christians—whatever their political differences—can actually unite around some really fundamental truths from scripture, which are that God created the world, that it is good, that God loves it immensely and that Christians are called to reflect that love in the way we care for the world, for each other and particularly the vulnerable and poor in the world. So we're hoping to bring some of the political heat out of the conversation and bring people back to those fundamental basics."

Not all Christians agree the environment should be a high priority issue, but Ben says the 'Hope for Creation' campaign stems from the biblical conviction that God treasures his creation and will one day renew it.
"…Some Christians see concern for the environment as a lower priority issue compared to, for example, evangelism or other things they consider to be higher-order priorities. I accept that in life we have to determine what our priorities are, but my reading of scripture is that creation is something that God cares about, it's something that God intends to renew and bring to fullness and wholeness and that actually, Christians are called to show the same self-sacrificing love that God has shown in Jesus for all of creation.
"So we're just hoping really to open up that political space and that theological space to help Christians have good quality conversations and reflect what we think is God's immense love for creation and the poor in the way we respond to climate change."
Also this week, a group of religious leaders around the country have written an open letter calling for stronger action on climate change. In it, the leaders from Hindu, Jewish, Islamic, Buddhist, Christian and Catholic traditions write:
"In the upcoming election we urge all Australians to give this moral issue the attention it demands. Our world is a blessing, a gift, and a responsibility. We must act now if we are to protect this sacred trust."
Greenpeace has released a video of the leaders, including the Moderator of the Uniting Church in NSW/ACT, Sister Annette Cunliffe, Congregational Leader of the Sisters of Charity of Australia, which makes the case for urgent action. You can watch their message below:
For a more thorough treatment of the relationship between climate change and theology, read Eternity's three-part series by Byron Smith: Part One, Part Two, Part Three.
Email This Story
Why not send this to a friend?