archive
News
Australian missionary arrested in North Korea: "The answer is to be found in Jesus Christ"

Thursday 20th February 2014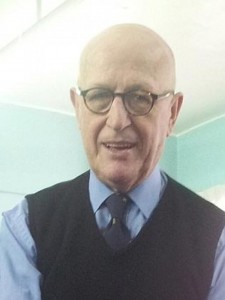 An Australian missionary, John Short, has been arrested and detained in North Korea under allegations of possessing religious material. If found guilty, he could face up to 15 years imprisonment.
John is originally from South Australia, but has worked in missionary service and printing of Christian literature in Asia for fifty years. He is married to Karen, and has three children.
He was part of a larger tour group, but was detained separately, when it was found that he was allegedly in possession of Christian tracts translated into Korean.
North Korea is a notoriously difficult place for both missionaries and North Korean Christians. As we reported earlier in the year, North Korea was listed at number 1 on the Open Doors 2014 World Watch List as the most dangerous country in the world for Christians to openly practise their beliefs. It is estimated that some 50,000 North Koreans are in prison camps because of their Christian faith.
Eternity talked to Merv Knight, who has worked closely with John on the mission field for over twenty years. When we called, Merv said that he had just got off the phone with Karen, and had received a text message from John the day before his arrest.
"He's one of those people who took the attitude that if people say you can't do it, then it needs to be done."
Merv told Eternity that he met John in the early 90s, and that John has always had a "burden" for the places that it was the most difficult for the gospel to go—to China, Burma, Vietnam—which was why he went to North Korea.
"He has a burden for North Korea, which he sees as one of the most difficult countries in the world when it comes to presenting the gospel, and a country that has a terrible human rights record, as came to light just this week.
"He's one of those people who took the attitude that if people say you can't do it, then it needs to be done."
The possibility of a successful diplomatic resolution to the arrest is potentially difficult, as Australia has no official diplomatic ties to North Korea. Australian interests in North Korea are currently channeled through the Swedish embassy. In a previous case, US Missionary Kenneth Bae was arrested in November 2012, and is currently serving a 15 year sentence of hard labour, despite his public appeals to US diplomatic relations.
However, Merv said he believed that, while John and Karen would love continuing support in prayer, John would remain resolute in the face of his arrest.
"I have the greatest confidence in John that he will be somebody that will be very hard to intimidate in any way, and he will stand up for what he believes in," Merv says.
"His feeling will be 'Here I am, so God has put me here, so I have to use this opportunity.'
"He will refuse to deny his faith, no matter what treatment he may face, and use the opportunity wherever he is, and to tell others that, in his view, the answer is to be found in Jesus Christ."
Email This Story
Why not send this to a friend?