The Australian Consulate have confirmed that John Short, the Australian missionary who has been held in North Korea for the past three weeks, is on his way to Beijing.
John was arrested on 19 February. State-run Korean Central News Agency (KCNA) said Short had "committed a criminal act by secretly spreading his Bible tracts around a Buddhist temple in Pyongyang, after entering the country as a tourist."
However, news agencies around the world have reported this morning that John will be released, after an announcement made by KCNA detailed an apology from John.
"Short acknowledged that his actions were… unforgivable crimes in violation of our laws, offered an apology and begged for forgiveness," KCNA reported.
The statement said John, 75, was being released partly because of his age.
You can read John Short's written apology to North Korea below (originally published in full by ABC here).
Eternity spoke briefly to John's wife Karen this afternoon, who is waiting in Hong Kong to hear when John has landed.
"I'm waiting on this phone, so I can't talk long," she said. "But hopefully, my husband home would be the best news ever. To see him would be wonderful."
"But I so want to tell you… I just have ten thousand thanks to the Christians who have supported us, stood with us and prayed with us during this time that we've been through. It's unforgettable, to go through this with the Lord, and the Lord's people… to be lifted and upheld in prayer. It's the type of experience…it's been the experience of my lifetime, and I'm so very, very thankful for all the support.
"I don't know how to express such thankfulness. I've not been fearful since this has happened because I know God's loving hands have surrounded John, and myself, through it all. I wouldn't change this."
John and Karen's friend, Merv Knight, who spoke to Eternity at the time of John's arrest, has been in constant contact with Karen during this time. Karen says he has been a "pillar of strength".
Merv says Karen is doing remarkably well. "She's such a strong Christian with great trust in the Lord, with every confidence that God's will would be the best way, whatever happened."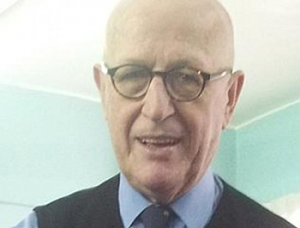 John Short's apology to North Korea
I am John Alexander Short living in Hong Kong and a citizen of Australia.
I violated the independent right and offended against the law of the DPRK.
I knew that my actions would offend the independent right and would be against the law of the DPRK.
I wanted more Korean people to be Christians therefore I secretly spread Bible tracts written by me.
I heard from the TV and newspaper reports that the DPRK is the closest closed socialist country in the world.
I heard from the reports the religious freedom is not in North Korea. And that foreigners are not welcome to visit or attend for the Church.
In the process of hearing the reports I questioned if it was true.
In early 2012 I requested Mr Paul Baek to translate my Bible tract into the Korean language.
Mr Paul Baek is a business man from South Korea.
I designed my Bible tracts in small size for spreading easier into Korea-DPRK.
I entered the DPRK in August 2012 and personally carried a few Bible tracts and my own personal Bible.
I was interested to see if I could possibly carry more on another occasion.
I committed the criminal act against the law of the DPRK by spreading my Bible tracts in Pyongyang underground station on the train.
My mind was to make sure that I could spread more of my Bible tracts on another occasion. After that my feeling was I could spread more easier next time.
In February 2014 I came as a tourist to DPRK to spread my Bible tracts in a larger quantity.
On February 16, I visited the Popun temple and committed a criminal act by secretly spreading my Bible tracts around the temple.
I deeply apologise for what I have done by spreading my Bible tracts on February 16th, the birthday of His Excellency Kim Jong Il. The people of the DPRK regard February 16th as the greatest national holiday.
I now realise the seriousness of my insult to the Korean people on February 16th because I made the Korean people angry and for this I truly apologise.
I realise that my actions are an indelible hostile act against the independent right and law of the DPRK.
I request the forgiveness of the DPRK for my actions.
I am willing to bow down on my knees to request this tolerance of the DPRK and the Korean people.
I realise that the mass media of the USA and the western countries who say that the DPRK is the closed country and has no religious freedoms is inaccurate and wrong.
I have the decision to report to anyone my positive attitude of the reality of the DPRK.
I will tell the truth to my friends of the DPRK.
I will not commit any further criminal acts in violating the independent right and law of the DPRK.
KCNA
More