Rwanda: a true desire to get close to God through the Bible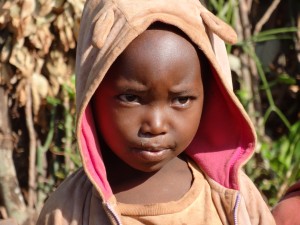 Just hours after arriving in Rwanda I went to their Genocide museum – challenging and scary was my conclusion. Just a few years ago almost a million people were slaughtered in less than 2 months often by their friends.
I expected a devastated country, poor roads and enormous tensions. Yes, there are still tensions – everywhere we went we saw armed police and army (but you do elsewhere in Africa too), awareness of the Genocide is high and many of the roads are poor especially outside the capital. But there is hope and a determination that there will be no repeat of the genocide.
I saw a tremendous enthusiasm amongst Christians and a desire to get close to God through the Bible.
I saw for myself the Bible Society literacy projects in action (and the training of the literacy teachers), and I heard two ministers of the government ask us (through the Rwanda Bible Society) privately as well as publicly to increase the number of their classes and to make sure the Bibles that are part of the course are made even more widely available – beyond even the participants. Why? Because in their own thinking, if Rwanda is never to repeat the past then all the people need to understand the Bible, to love its teaching, and the God who gave it to us.
I don't suppose I will ever hear the minister for education in Australia say the same things to me, but why not? It's the same Lord, the same Bible, and the same Holy Spirit. Something for all Christians in Australia to think about, pray about and act upon.
It certainly challenged me. It's good to be home, Tony Crook.
Tony Crook is Bible Society Australia's International Portfolio Manager.
** This project has now finished. To find out about Bible Society Australia's current projects around the world, click here.
More