Starting a habit of reading the Bible with your child in the early years is important to many of us. Also, many grandparents love to take the opportunity to read the Bible with their grandkids. Even those without a baby of their own can find themselves wanting to buy a Bible for a special child in their life. But which Bible is a good one to use? Here are some suggestions from Bible Society's range:
Bible a Bible to read to your baby, toddler or pre-schooler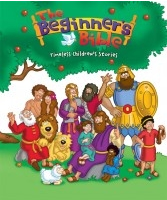 The Beginner's Bible (9780310709626) is a great Bible paraphrase to start with. It has fun, colourful illustrations and the text is easy to read. The stories are broken up into manageable portions to hold little one's attention, and there's always a reference to the full Bible so if you want to get the context of the story you can look it up easily in an adult Bible.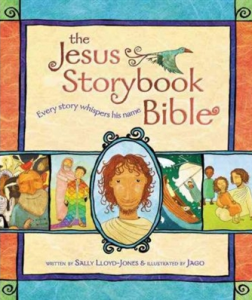 The Jesus Storybook Bible (9780310708254) is a very popular Bible paraphrase. Stories from the entire Bible are told with reference to Jesus, tying the Bible together even for the very young. Rick George, Bible Society's children's ministry manager, explains, "I think it helps pull the whole Bible together for kids, focusing on God's big redemptive story, with Jesus at the centre. It helps everything relate to Jesus. You can get an edition which comes with a great DVD which also tells the story." Belinda, one of our experienced customer service staff says, "I always, always recommend The Jesus Storybook Bible. I think it's the best one out there."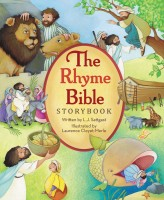 The Rhyme Bible Storybook (9780310726029) is great for something a little different. The stories in this Bible are all faithful to the full story in Scripture, but are phrased in rhyme and paired with engaging illustrations. This is a good Bible to have to alternate with, if you're looking for something fresh to read. Reading rhyme out loud is very enjoyable!
Buying a Bible for your primary-aged child
A lot of Bibles for this age group are based on gender. Belinda says, "There's a Brave Girls of the Bible Storybook (9780529108982) that is quite nice. I've found that not everyone is into princesses for girls and that's what the vast majority of girls ones are based around. I like the Brave Girls one for something different. For boys I'd suggest the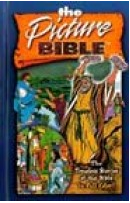 Picture Bible (9780781430555) or The Action Bible (9780781444996) which are both in an engaging comic format."
The step up from Bible storybooks (paraphrased Bibles) is a significant one. When your child is ready for something a little more challenging to read than a Bible paraphrase, which full text Bible should you get? While everyone will have their own preferences, here are some suggestions from Bible Society's range: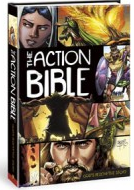 The CEV Big Rescue Bible (9780647519110) is a great Bible to graduate your kids to. It has engaging colour cartoon-style illustrations throughout which capture the imagination and the full text of the Contemporary English Version of the Bible, which is easy to understand. It is also the Bible used in schools for the Specia
l Religious Education curriculum.
Belinda also says, "The International Children's Bible (ICB) or the New International Reader's Version (NIrV) are good versions for children. The Adventure Bible (9780310727439) range is particularly attractive to kids."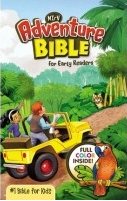 Buying a Bible for your pre-teen / teenager
Many teens are reading the Bible using digital versions (on smartphones or tablets) and this is a very practical way to go. However, if you're after a hard copy Bible for your teen to use for special study or devotional times, here are some recommendations from Bible Society's range. Note: in terms of which translation to use, an easy to understand version like the NLT (New Living Translation) or the NIV is good, or you can choose the same translation used in your church.
Compact or thinline Bibles are great for teens. They are easily portable, and sometimes having a Bible without any extra notes saves from distraction and helps the reader focus their attention on Scripture itself.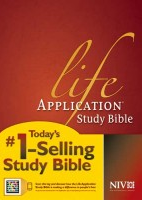 Life Application Study Bibles (NLT 9781414387536 or the NIV 9781414359748) are very popular for this age group. The extra notes help apply Scripture to practical areas of life, and there are devotional reading plans to direct the reader's focus. Rick says, "Any Bible with practical life application notes is great for teens."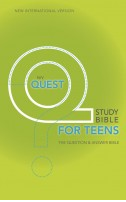 Other great Bibles are the NIV Quest for Teens (9780310941767) or the NIV Youth Quest Study Bible (9780310719823), which are in the format of questions and answers – the notes list commonly occurring questions from the section of text and provide a clear and easy to understand answer.
These Bibles just begin to explore the range which is available for children and teens.
Email This Story
Why not send this to a friend?