City on a Hill is a network of churches in Victoria and Queensland trying to be on the front foot during COVID-19 constraints.
Along with other local churches, Christian denominations and related organisations around Australia, City on a Hill has decided to cancel its physical gatherings – from Sunday services to youth groups and Bible study groups.
But it's been able to create a new website – City on a Hill Digital – so members can access online resources and livestreams for its regular activities, including a weekly program for children, City Kids TV.
"While we might be giving up physical gathering, we will be gathering spiritually and relationally," said Guy Mason, founder and senior pastor of City on a Hill. "We will be turning on every channel possible to provide pastoral care and prayer for the church." This includes church leadership meeting daily, via communication channels (not in person, as showed by the screenshot above).
Experiencing the State of Emergency in Victoria from his base in Melbourne, Mason told Eternity that City on a Hill encourages its members to follow government guidelines about meeting in person. "We've not put a strong ban on prayer gatherings of three or four; what we've wanted to do is encourage our small groups to meet virtually."
As Facebook and Instagram feeds begin to fill with images of Bible study groups from around the country meeting via video-conferencing apps, City on a Hill's members have also started sharing their new virtual format.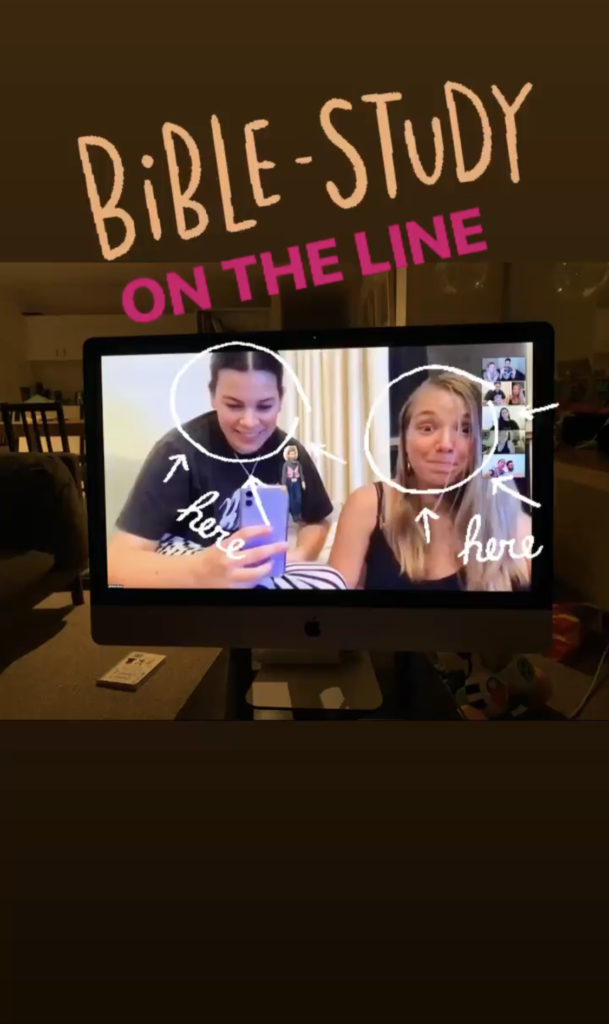 Eternity reported this week that denominations like Hillsong and local churches such as GracePoint Presbyterian in suburban Sydney were quick to suspend weekly services. Many others are now doing the same, particularly since Prime Minister Scott Morrison's ban on non-essential indoor gatherings of 100 people or more.
Before deciding last week to suspend meeting, around 2500 people would gather at City on a Hill churches each week. Between 1000 and 1500 attend multiple services at its Melbourne flagship, while the new church plant at Torquay, Victoria, has around 50 members.
Despite the dramatic changes confronting local church meetings across the country, Mason hopes City on a Hill churches – and others – will seize an opportunity to stand out for good.
"As a Christian, this is a significant moment to take hold of the gospel and to pursue faith, hope and love," said Mason. "The gospel doesn't change. The good news of Jesus is still the good news of Jesus.
"Now is the moment. Now is the time. Now is the opportunity to be light in the midst of darkness."
"In a moment like this, it's OK if quality is not everything." – Guy Mason
Mason is happy that his church network has been able to swiftly shift online but admits it will take time for City On a Hill Digital to develop. He hopes other Christian groups without the same resources don't focus on what they lack, and focus on what it is needed.
"In a moment like this, it's OK if quality is not everything," says Mason. "If you have a small church community of 10 or 15 people and you can't get together, could someone shoot something to their iPhone that they then text around as a morning devotion?"
"When I think about a local church, I think most people would be happy to hear a message from their pastor – even if they are in a blizzard, and [you] can only catch every second or third word."
"It need not be world class. That doesn't matter. [What does] is people will need God's word and to be reminded of the truth."
Mason admits that as coronavirus ramped up, he initially saw it as a disruption to City on a Hill's plans. "For a while, I had a less than ideal view."
"You know, here we are, we're growing as a church; we've got so much momentum and so many plans. We've just announced so many goals and things. All these great things we are building towards – and this is a real disruption to that."
"People right now are really eager, keen and needing hope." – Guy Mason
Many other Christian leaders might feel Mason's angst and frustration. But the Melbourne-based senior pastor realises that the coronavirus pandemic is not the time to plan for what happens afterwards. It's time to embrace what is happening now.
"I got a flight from Sydney last Thursday and I felt like rather than putting things on hold – and we'll get back to leading after this all finishes – this is [actually] the moment. This is what leadership is – it's leading into and through these moments."
"Now, perhaps more than ever, our people and our world need strong, loving, humble courageous leadership.
"The world has rapidly changed. What we do has to now change; how we care has to now change."
"People right now are really eager, keen and needing hope. They are looking for answers."
Email This Story
Why not send this to a friend?