I can't remember how old I was when I first heard Proverbs 13:4 in the King James translation, but I do remember a childish giggle.
"The soul of the sluggard desireth, and hath nothing: but the soul of the diligent shall be made fat."
I think it was the idea of having a "fat soul" that made me giggle. This little word picture has stuck with me.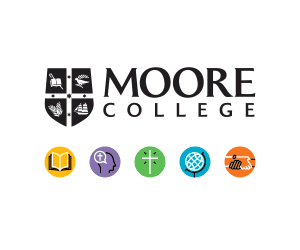 After a church camp, Christian conference or good daily rhythms of time with God, I have felt like my soul was fat.
I'm currently in my second year at Moore Theological College (MTC) and loving it! However, it would be fair to say things feel busy at this time of year. With family, church, sleepless nights with sick children, assignments and study, our bodies tire. What about our souls?
On the one hand, it is not hard to see how my mind is being filled up at Moore. In lectures we grapple with just how big God is and how wonderfully he has made us and the world. It's not hard to see how our relationships are being filled up. It's so natural for classmates to stand around after a lecture and talk further about how to understand what we've just heard. It's easy to see how our ministry practice is growing as we preach to each other in preaching groups and receive feedback from our peers and teachers.
On the other hand, it is more difficult to see how my soul has been growing. It shows just how deep sin runs in us that even when swimming in God's Word at College, my soul can still begin to feel dry. This is where I think time in chapel has been vital.
We have chapel three times a week, where we sing, pray and hear the Bible read and taught. I've personally found these times in chapel so refreshing to my soul.
I love that Moore College is not just about full minds, but full souls.
I often think about the time Jesus was at the house of Martha and Mary. Martha was frantically preparing for her guests and gets rather cranky at her sister Mary who is sitting at Jesus' feet, listening to him. But Jesus says to her: "Martha, Martha," the Lord answered, "you are worried and upset about many things, but few things are needed — or indeed only one. Mary has chosen what is better, and it will not be taken away from her." (Luke 10:41–42)
While it's easy to be worried about marks, family and future ministry, chapel is a time where we can sit at the feet of Jesus. I even remember one chapel sermon on prayer, where the lecturer said he was going to apply the passage to himself by spending less time preparing extra materials for class and more time praying for students.
If you're considering a lifetime of loving your local church or heading out on mission, then being thoroughly prepared in the Bible, theology, Christian thought and ministry practice is essential.
I love that Moore College is not just about full minds, but full souls. I think it is easy for me to say my soul is being made fat at Moore College and I look forward to the next two years here.
Apply now to study at Moore College in 2020
Phill Morrow