Matt Prater has never been shy – he's been preaching since he was 16 and a pastor since he was 30. He's also a radio host on Vision Christian Radio. But Matt has always felt more of an evangelist than a pastor, which is why he had to overcome his nerves to "squeeze himself" into the role of senior pastor at New Hope Brisbane 16 years ago. He felt it was a perfect fit because of its focus on giving "new hope" to people outside its four walls.
But about nine years ago, Matt felt the Lord challenge him and say "If New Hope was taken out of Brisbane, who would know?"
"Well, all the people in the church that come on Sunday would, but I don't know about the people on the streets or the local community. And so I felt God really stirring my heart to be more outward focused," he says.
As an inner-city church, New Hope is surrounded by 28 homeless shelters or boarding houses, so Matt decided to start a soup kitchen. A team put up flyers to advertise it and cooked a meal, but on the first day no one turned up.
"I felt the Lord remind me of the parable of the King's banquet, where the king invited all the wealthy and they didn't come. And so he said to his servants, 'Go out to the highways and the byways and go to the lame, the crippled and the poor and compel them to come.'
"So I got in my car and I went to one of those homeless shelters and I said, 'Who wants to come for a free lunch?' And they said, 'What's on the menu?" he adds, laughing.
On the promise of "nice chicken", Matt persuaded five people to come for a meal and preached the gospel to them.
"Some of them gave their hearts to the Lord. And one couple from that day is now still serving in our church, doing the clothing ministry for the homeless."
From that shaky start, the King's Table soup kitchen grew to the point where a minibus would collect people from all the shelters each Friday night and bring them for a meal and a gospel talk.
"It's like a mission trip every Friday."
However, when COVID-19 hit in early 2020, the soup kitchen had to close, so Matt and his team decided to take the meals to the shelters.
"Because we're a charity, we're an essential service, so we could go out to the shelters. So I take about five people with me and I go to six shelters every Friday and we take meals. We invite them to come down for the food, then we do a quick two-minute gospel presentation and always see some people come to Christ. Then we hand out the meal. We pray for them and stay around and talk, maybe half an hour at each shelter. And then we go onto the next one and it's like a mission trip every Friday."
Matt admits that for the first few weeks of these "mission trips" they didn't preach the gospel or try to win souls because of the uncertainty and fear around COVID, but then they decided they needed to give people an opportunity to come to Christ.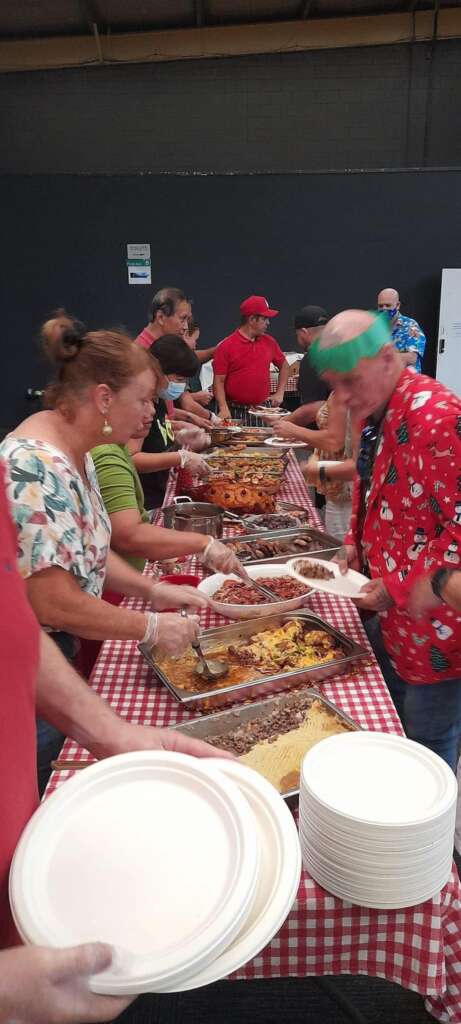 Matt explains that one of his heroes is William Booth, founder of the Salvation Army, whose catchcry was "Soup, Soap and Salvation."
"You know, there's a lot of charities that just do soup and soap, but they don't do the salvation. So we want to do both and not either/or, so we started preaching the gospel and some weeks we've seen over 40 people come to Christ in one week. I think the average is 25. Over the past year, we've seen over a thousand people come to Christ. It's been absolutely mind-blowing."
"Over the past year, we've seen over a thousand people come to Christ."
Many of these new believers, unfortunately, feel too scared to come to church, so "we take the church to them. We now do seven Bible studies in those homeless shelters. We get pizza and do Bible study and everyone comes for the pizza and half of them stay for the Bible study, so that's pretty good.
"It's important to disciple them because, as a pastor, it's great to see the hands go up and the people come to Christ, but we've got to follow them up. So we always give them a Bible and a devotional, we tell them to listen to the Vision Christian Radio here because it's a great discipleship tool.
"We're looking for more people to help us run these Bible studies because they're like a lot of little micro churches, our little church plants in these shelters, and some of our best volunteers are people who've been saved in the shelters who are now serving."
"They're like a lot of little micro churches."
While Matt and his church still do street evangelism, they have realised that the homeless shelters and boarding houses are the more fruitful harvest field for them.
He believes it's so effective because "a lot of these guys have hit rock bottom, so they're desperate and they're looking for hope; they're looking for answers," he says.
"We still do street evangelism while we're going to the shelters, we will just stop wherever there's an opportunity. And we have had times where we would move in the church and pray like on a Saturday morning. And then we'd just start going out into the streets and walking down to South Bank and praying for people and doing street evangelism.
"We actually had nine baptisms at one stage last year on a Sunday, on South Bank. After the baptism, a 16-year-old boy came up and he said, 'Hey, I've just been watching some sermons on YouTube and it's really made me think about God. And I've seen you doing the baptisms. Can I get baptised?' And we went, 'Uh, okay.' So we prayed with him to receive Christ and he got baptised spontaneously and we thought, 'Well, this is like the Book of Acts!".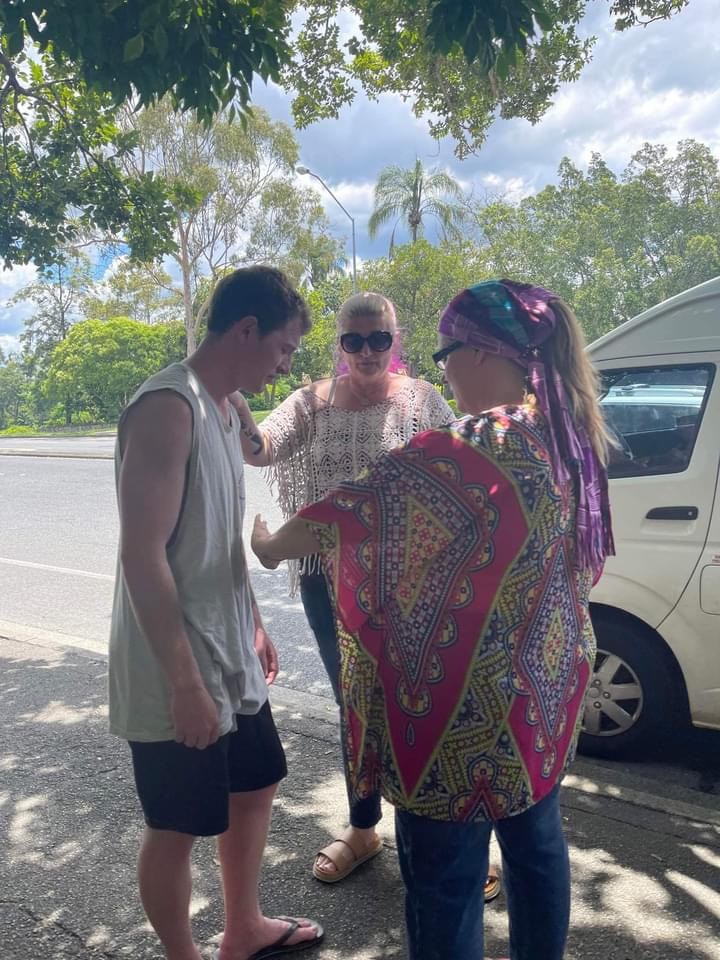 Far from giving up on street evangelism, Matt has a dream to equip Christians to do it all around Australia as well.
"I've been at Vision Christian Radio now for 10 years. And one of the blessings of working there is that they've sent me on different trips around the nation, with Will Graham, Billy Graham's grandson," he explains.
"He's an amazing man of God. So I went to see him preaching in Alice Springs, in Broken Hill, and Kalgoorlie. And in each of those places, they did evangelism training for the local churches. Then they did a big event and people came to Christ and then they all ran Alpha courses and discipleship courses to follow up all the new believers."
Matt was so inspired by these events that he started working alongside Australian evangelist Bill Newman to put on smaller-scale events in centers such as Kalgoorlie, Cherbourg, Cairns, Broken Hill and Dubbo.
"I'll preach in schools. I'll do youth group events. I'll do combined church outreaches and preach in the churches, but I'll also do a straight evangelism seminar where I teach the basics of how to start a conversation with someone."
Matt believes there is a real hunger along Australian Christians to be equipped for evangelism and part of his dream is to show people it's really not that hard.
So here are Matt's tips for doing street evangelism
Make sure you're always smiling.
Be aware that everyone's in a rush, so make your presentation short and sharp.
Try to be all things to all people – if it's a business person, talk to them at their level and if it's a homeless person, relate to them on their level.
Don't use religious language, but try and be as Aussie and honest as you can.
Go out in a tag team.
Pray for people and talk to people.
Email This Story
Why not send this to a friend?