Every Christian parent should consider Christian schooling for their children.
Of course, there are a lot of good options. And a lot to consider when choosing a school. Most of us want things like effective and caring teachers, quality facilities and resources, and a positive school culture.
We know that our Christian influence starts at the very beginning of their lives.
Those aren't small things, but there is something bigger. Your child's school will shape them. They will be formed by influences you can't always see; the values of their teachers, how they explain the world and who it belongs to. How children will be taught about who they are, and their purpose. And the place of God and His word in informing us of these things.
Fuel your faith every Friday with our weekly newsletter
From this input a child will form a worldview. And this worldview will either be a Christian one under the lordship of Jesus Christ, or something else.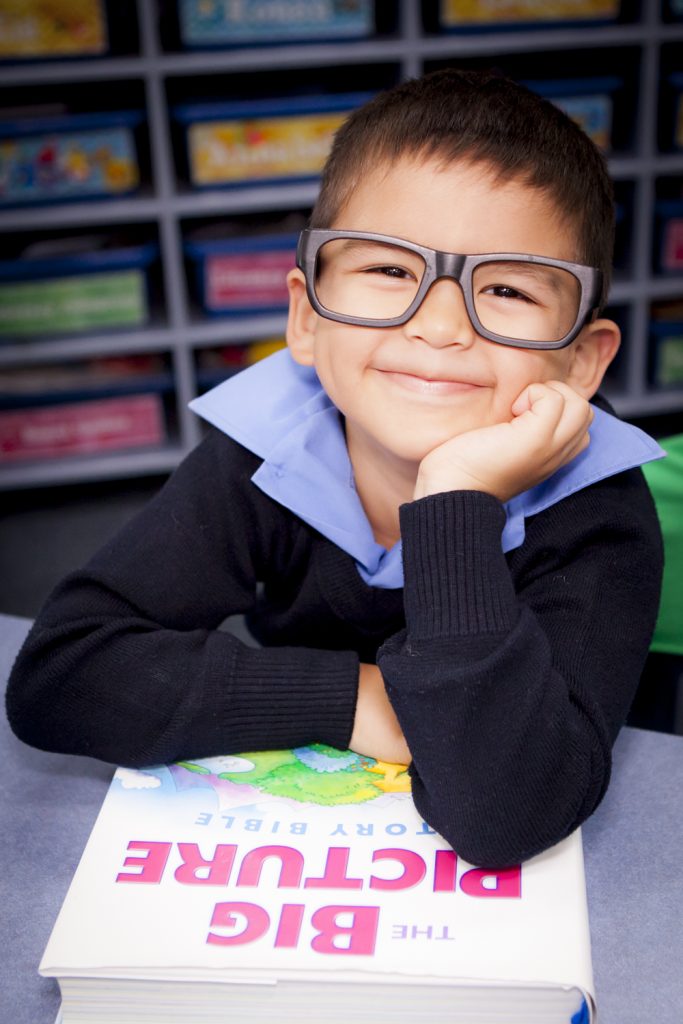 A child spends the majority of their waking hours at school. School, and in particular the people at school, are hugely influential to a child's development. This is especially true for younger children. The often quoted "give me the child until he is 7 years old, and I will show you the man" might feel both intuitively true, and unnerving, in equal measure! But it does point us to the importance of a child's formative years.
As Christian parents, the Bible tasks us to bring up our children in the training and instruction of the Lord (Eph 6:4). And we know that our Christian influence starts at the very beginning of their lives; naturally our faith is lived out and communicated to our children at home.
While this might be enough to fulfill God's command, sending your child into an intentionally non-Christian environment each day could risk undermining their faith. By contrast, a Christian school like Covenant, has staff who are all Christians, and integrates Christian faith through the whole curriculum. It is the only kind of school that can work alongside you as a parent, to help form a Christian worldview in your child.
A Christian worldview is important because seeing the world in line with the truths of the Bible is frankly, the only way to see it. A Christian worldview also underpins faith, giving greater opportunity for children to come to faith themselves. And doing things the way God wants them to be done is for our best, and His glory.
The way we see and understand the world starts to develop early. Christian education fosters a Christian perspective, and also means children are learning in an environment where they are valued and loved as a child of God.
Many Christian parents find the environment of a Christian school particularly appealing for the high school years, to assist them as they parent teens facing the challenges and perils of adolescence. They can see that the standard of pastoral care, Christian peer groups, Bible teaching, and supportive culture are protective, and of great value in these years.
While that's true, starting in a Christian school after a child's worldview is substantially formed is missing a huge opportunity. Mr Tony Deenick, former principal of Covenant stresses the value of Christian schooling in the early years. He encourages parents to prioritise Christian education in primary, even saying "let them go somewhere else for high school, if you have to".
While this is apparently counter-intuitive, Mr Deenick is making an important point – that starting children in Christian education in their early schooling life makes a big difference.
Mrs Hayley Jacobs is one of Covenant's kindy teachers. She sees the benefit of Christian education from a young age; both as a teacher, and through having been at school at Covenant from kindergarten herself.
She comments that her kindy teacher (now her colleague) had a profound influence on her. She still clearly recalls "the way that she loved me and cared for me is beyond words. I knew after kindergarten that I wanted to be like her… and now I'm back, and doing what I love".
Hayley is pictured with her class, learning from the Big Picture Story Bible. Click here to read more about Christian education in the early years.