"Let there be light!" cried Ikuntji Elder Douglas Multa moments before the Forgiveness Cross on Memory Mountain was illuminated for all to see, as cheers rang out from people who had come from all across Australia for the momentous event.
Seeing the Cross in remote Central Australia standing tall and illuminated for the first time on Good Friday was a proud and joyful moment for world-renowned photographer Ken Duncan and his wife, Pam. They had been working and advocating for this moment since a local elder told Ken 12 years ago that they wanted to build a giant cross there to show that Jesus covered the nation.
"There were tears of joy all around as we embraced the local Indigenous leaders who are thrilled that their long-held vision has come to fruition," Ken told Eternity.
Fuel your faith every Friday with our weekly newsletter
"Many people worked long and hard to complete this mammoth task, and the Cross itself is quite an engineering feat.
"And now we can start to build amenities and infrastructure for tourism activities that will provide meaningful jobs for local Indigenous people and help them create sustainable enterprises for economic independence and real hope for their future."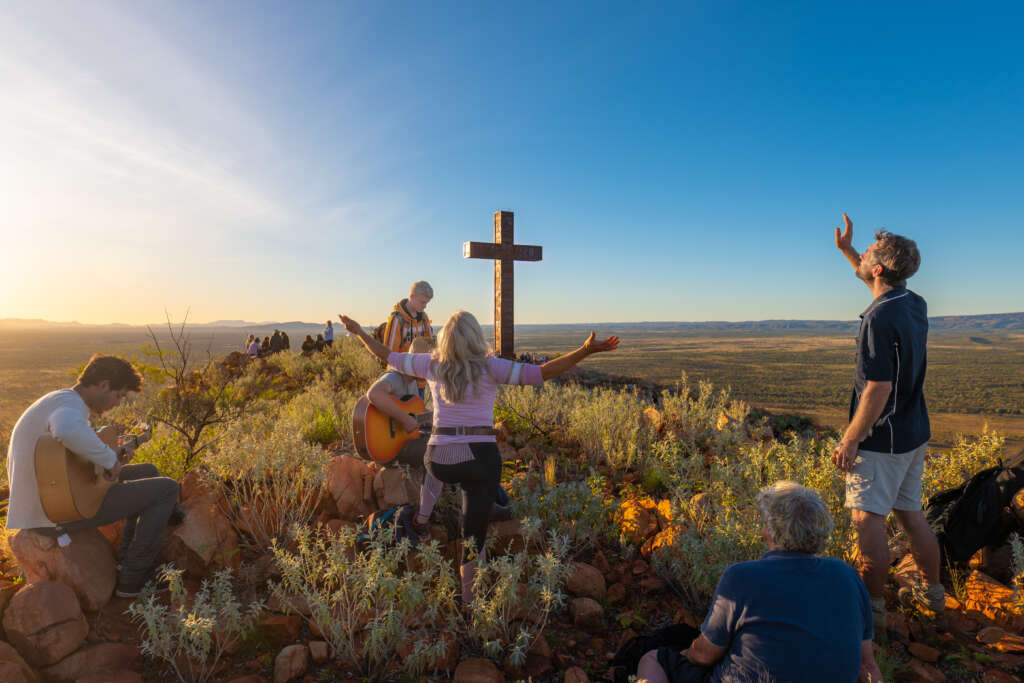 People from across the land joined with local Ikuntji people to dedicate this giant steel structure that stands tall at the centre of Australia.
Northern Territory Chief Minister Natasha Fyles and Attorney-General Chansey Paech were both there to witness the Forgiveness Cross bring illuminated for the first time, as was TV journalist Ray Martin, another longtime advocate of the project.
Fyles described the event as symbolic: "Often the Northern Territory and Indigenous people are put in the national spotlight but not in a positive way. What is wonderful about this weekend and the future here is that is that this is local decision-making, this is community coming together."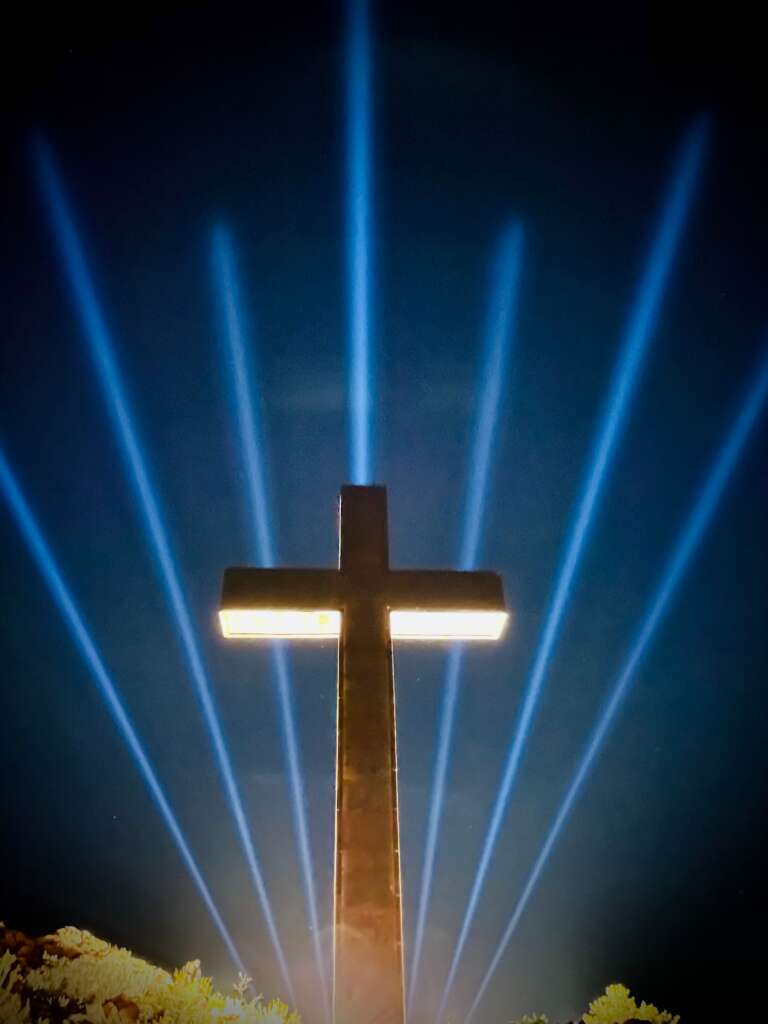 It's been a hard road to achieve the finished project, with environmental and political challenges and delays caused by the COVID pandemic.
"It's been an amazing journey and there's been opposition, but these people have stood strong," Duncan said. "I think this is the beginning of a lot of good stories."
Memory Mountain is named in honour of four young Indigenous evangelists who first preached the gospel in the western desert 100 years ago. Hundreds responded to their message of forgiveness and were baptised.
The celebrations continued over the Easter weekend.
Email This Story
Why not send this to a friend?