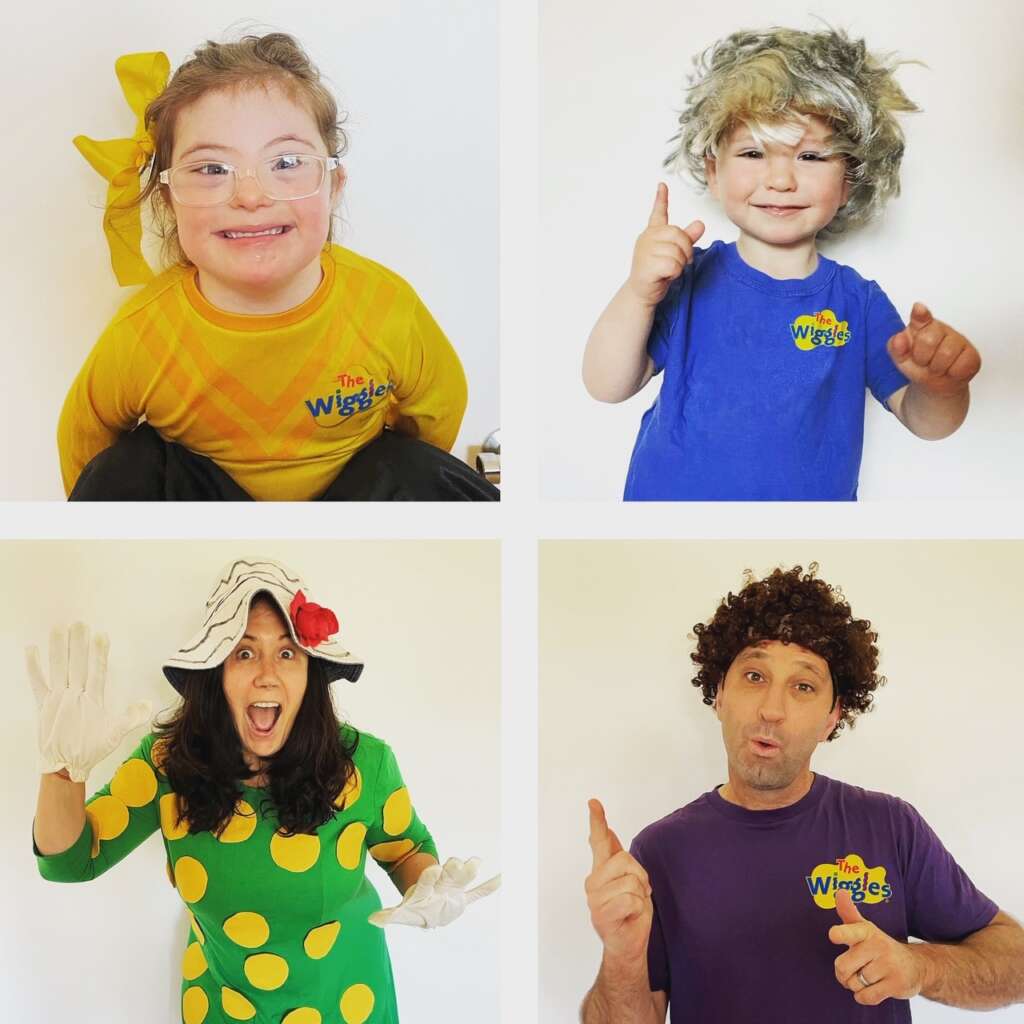 In a usual year, the Herbert family do an annual walk with the team and members from Down Syndrome NSW.
"It's a mix of fundraising and meeting and connecting with the team from Down Syndrome NSW, as well as other members," Deb Herbert tells Eternity.
"We always have such a lovely time and we have met some beautiful friends through it."
Like many events, this year's walk was cancelled due to COVID, and Down Syndrome NSW members opted to do other challenges in its place.
The Herberts – parents Deb and Chris and kids Elsden and Franklin decided dressing up was the perfect lockdown-friendly challenge for them.
"We thought the dress ups would be a great way of giving people a smile each day, it would be fun for our family, and we could still do it in lockdown. We also wanted to raise awareness for the Down syndrome community, and raise a few dollars for the cause if we could."
The challenge has turned out to achieve all those goals – and then some!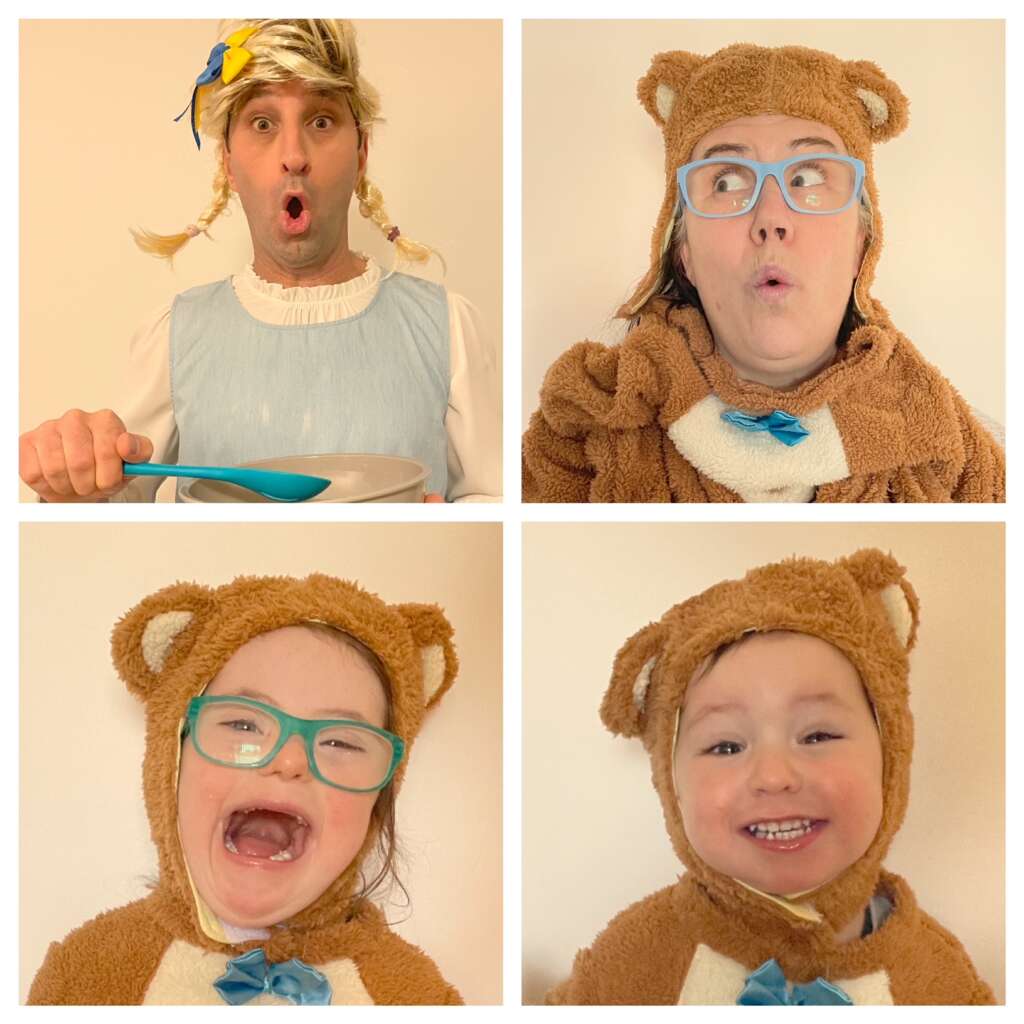 "It obviously has made much more than we expected and got more attention than we thought, too!" laughs Deb.
"We hoped to get $500 and our fundraiser is currently up to $5500! We are currently second place fundraisers nationally behind some Tree Planting fundraisers!"
[Author's note: Just one day after talking to Deb, the total has gone up to $6,135. You can check where it's up to here.]
While Deb and Chris have chosen to take on a lighthearted challenge, their reasons for doing so are serious.
Firstly, it was also important to show a positive representation of disability generally and of Down syndrome in particular, which daughter Elsden is living with.
But there is an even bigger message behind their representation that's informed by their Christian faith and their understanding of how valuable every person is to God.
"Our hope is that Elsden would see more inclusion of people with disabilities in society as she grows up," Deb explains. Deb points to her church community as a great example.
"Our church community have been so supportive of Elsden and she is treated as just a regular kid. But once they did speak to us about how their desire was to include Elsden in every area of church life, and they have," she says.
"As families sometimes we can be hesitant – maybe because of fear. But our church saying that challenged me to also include Elsden in every area of our family's life. So, if that means pulling a funny face while dressed up, then so be it!"
Deb also sees the dress-up challenge as "a bit of a nod of solidarity" to everyone in lockdown, especially those with a disability.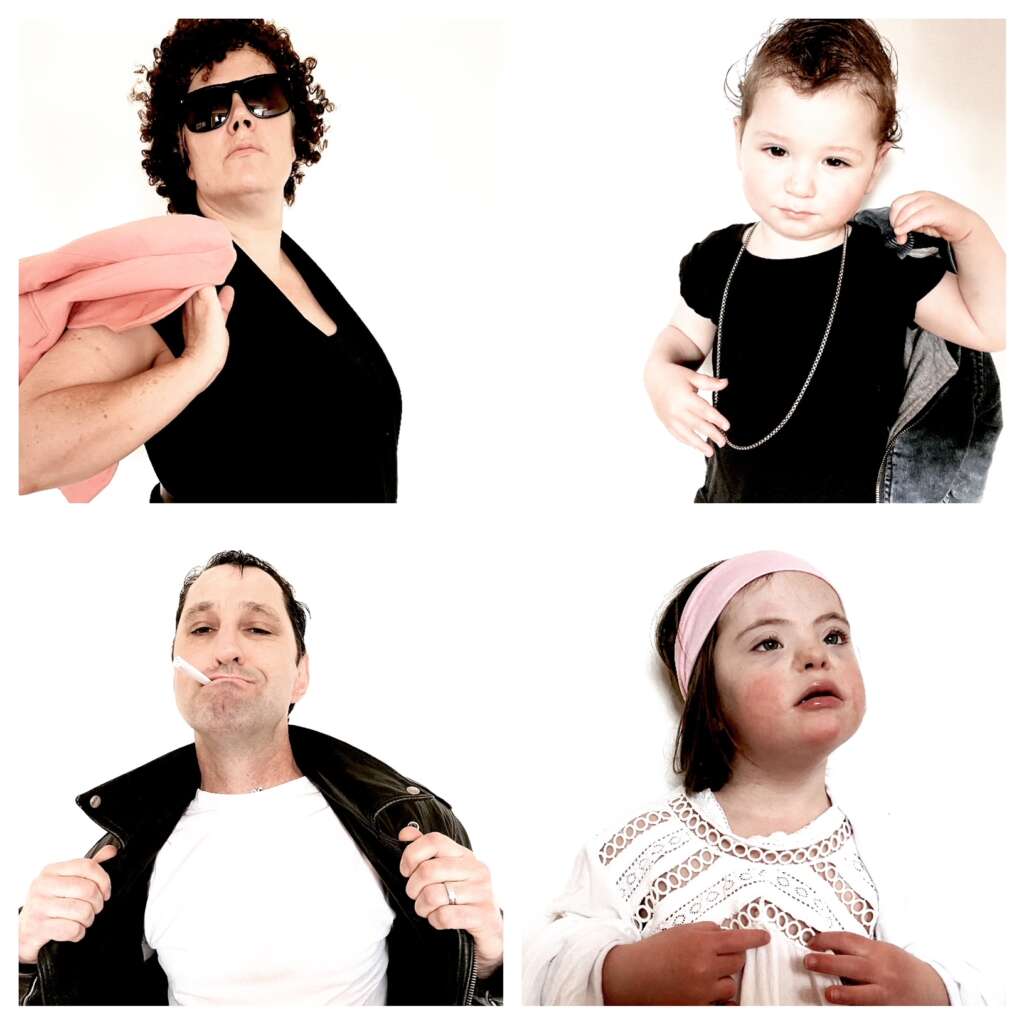 "Although lockdown has lifted for some people, for many in the disability community, it continues due to complex medical needs they have in the mix, and/or compromised immunity," Deb says.
"Many are like us and are taking it slow to come out of lockdown because there are a lot of unknowns for us."
So how has Elsden enjoyed dressing up daily with her family?
"For the most part, she's like every other child and there has been occasions where she hasn't wanted to do dress ups," Deb reports.
But there has also been plenty of laughter, too.
Deb says the looks on the kids' faces when she and Chris have put on their wigs and face paint have been an amusing sight.
"Often there are giggles but at times there have been absolute shocked looks! Which only adds to the hilarity," she says.
There have also been times when the kids have grown bored with dressing up and have moved on to do something else while Chris and Deb continued playing dress-ups. The couple has even managed to surprise one another occasionally, emerging from another room in an unexpected costume.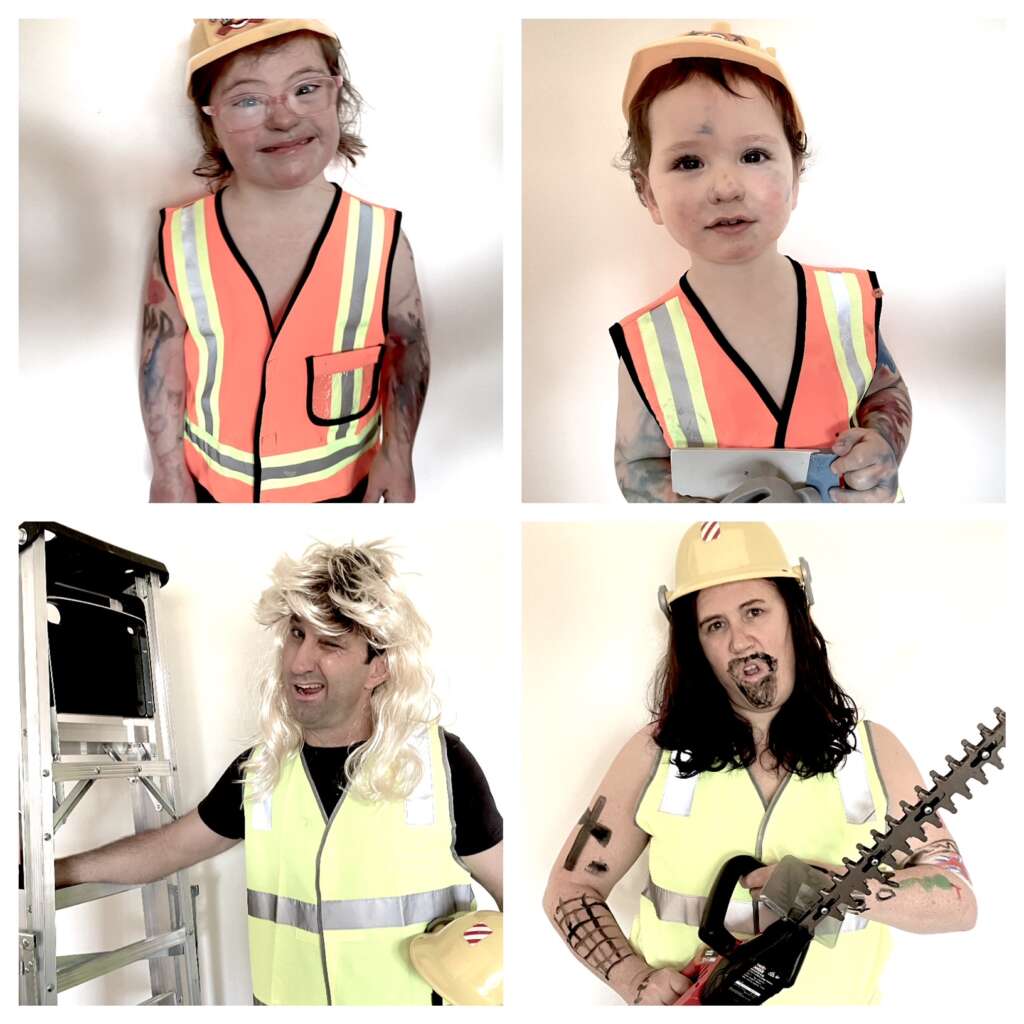 And there's been the odd hiccup along the way, of course. And an honest Deb says they have even resorted to bribing the kids on the rare occasion when they just haven't been into it.
One time, Chris and Deb were so distracted, they didn't realise the kids had gotten into the face paints and were working on an artistic creation – on the floor.
Another time, they painted the kids' arms with tattoos  – even letting them have a go themselves – only to discover it would not wash off as expected. Consequently, the following few days' costumes were revised to ensure their little arms were covered.
In fifteen days, the Herbert family's efforts as 'Team Elsden' have already covered off costumes for well-loved kids TV stars, The Wiggles, along with family flick Mary Poppins, and classic screen favourites Grease and Tarzan and Jane. They have dressed up as the fairytale characters from Goldilocks and the three bears.
The family has also conquered traditional costume-party themes like hippies, cops and robbers, rockstars, the Wild West, and 80s-style hip hop. And, with ballerinas, tradies, superheroes, English football fans – a nod to Deb's English heritage – plus the tried-and-true white sheet ghost costumes under their belt, just one question remains: What will Team Elsden be dressed up in tomorrow? (Find out here).
Email This Story
Why not send this to a friend?