Australia
finding God
The Christian festival that isn't
Beyond 2018 is starting a revolution – gently
The Beyond Festival exists to be deliberately different. In the landscape of Christian conferences, Beyond serves "post-church" people and shares its main stage with those who don't follow Jesus. Promoting justice and firing up against gendered violence, Beyond 2018 will create communal works of art onsite and even have a licensed bar.
"Jesus is the ace in the deck." – Andrew Palmer
"We include all kinds of people but that doesn't mean we agree with all kinds of worldviews," explains Andrew Palmer, director of the three-day festival to be held at Kangaroo Valley, NSW, in November. "It just means we are in relationship with all kinds of people.
"That provides a context for us to share what motivates us, what motivates me; Jesus is the ace in the deck, you know?"
Fuel your faith every Friday with our weekly newsletter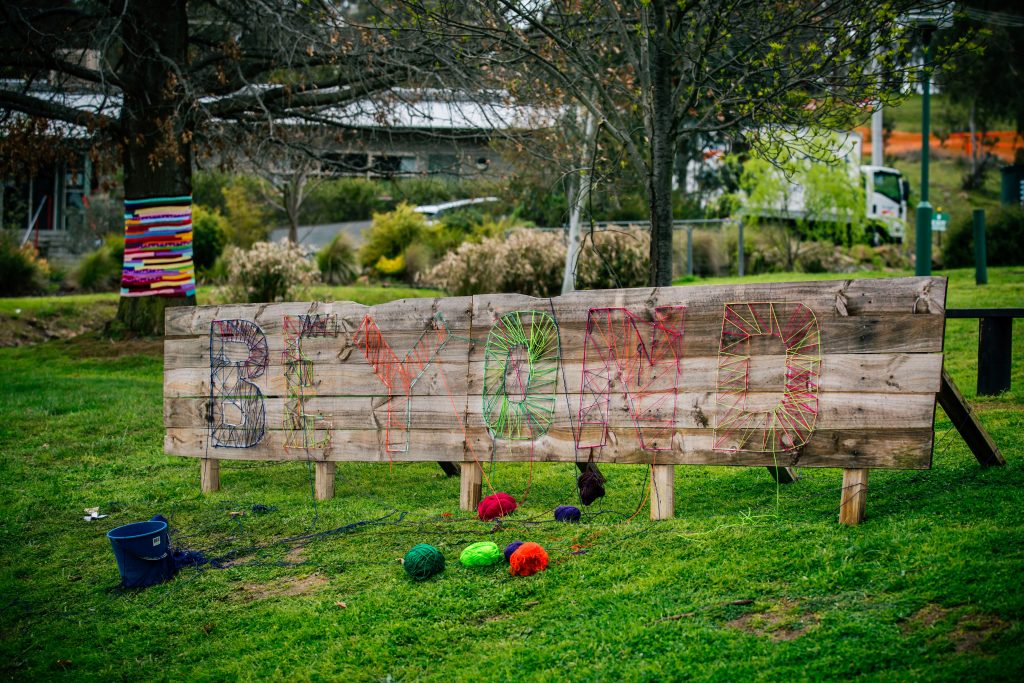 Beyond Festival is what emerged from the end of Black Stump, a "controversial and cutting edge" Christian festival started in 1985. Although that youth gathering included creative arts and alternative music before many others did, Black Stump eventually folded in 2014. Similar NSW-based offerings  – such as Hillsong's annual conference, KYCK and RICE rallies – overtook it. "Black Stump became a bit of a dinosaur in a much more agile youth ministry world," admits Palmer, who progressed from being a punter to taking a place on Black Stump's board.
Despite that death blow, Palmer and the board felt they could cater to another crowd. Taking the past few years to define itself as a "celebration of community, justice, art and music", Beyond Festival wants to push the envelope with its performers, speakers, workshops and vibe. Not only are headline acts a mix of Christian (global liturgy sensation Gungor; veteran Paul Colman) and other artists (vocalist Katie Noonan; electronica artist Woodes), Beyond is not gunning for churchgoers or youth groups.
"I think the Church deals terribly with those who have left the body," says Palmer, referencing how Christians who regularly go to church relate with those who do not.
Palmer alludes to 2016 Census figures to suggest that about 2.7 million Australians opted out of attending churches during the preceding decade. Along with such "post-church" Christians, Beyond Festival also believes that many "religious" Australians are up for exploring issues of faith. They just want to do it in the setting of a relationship – not in a church on Sunday.
"I'm not going to proclaim [my faith] from the platform." – Andrew Palmer
"At Beyond … I will share my faith with you, one on one," says Palmer, describing the festival like a table around which ideas and beliefs can be respectfully shared. "But I'm not going to proclaim [my faith] from the platform. Not that that doesn't have its place; that place is being utilised by churches all over the shop."
"What I hope to do is befriend people so that they know they can trust me. That I actually care about them – and they care about me. When people care about one other, they share the deep things.
"We get a fair bit of pushback because people mix up the model with the message. Because our model looks so different, they make a whole bunch of assumptions [including] about my theology – which aren't true."
Palmer is a former journalist, pastor and director of NSW and ACT Baptist Association's Children's, Youth and Young Adult Ministries. Along with steering Beyond Festival, he heads up the NSW & ACT Baptist's Global Interaction team, which focuses on international mission and cross-cultural work.
Far from being anti-church, Palmer believes Christianity can be shared and cultivated differently with different types of people. He hopes Beyond Festival offers fertile ground for gospel conversations. The "missional impulse" of the festival, if you need to know, is relational: "the distinctiveness and the difference [of Christianity] can be shared within the context of relationship of love and commitment."
"We're not activists; we're advocates." – Andrew Palmer
Alongside Beyond 2018's theme of speaking out against gendered violence, it bares the subtitle and aim of "the gentle revolution". Beyond is run by people who uphold Jesus as the first "gentle revolutionary", and want to create a safe, nurturing space for promoting positive chance.
"It does require a revolution in our thinking and being, in Australia, to engage the public in the pursuit of a more just and fairer society," says Palmer, about the justice thrust of Beyond. "That's a revolution in thinking – but it has to be gentle, because violence brings violence."
"We're not activists; we're advocates. Very different."
Recognising that issues of fairness and community are concerns common to most Australians, Beyond Festival wants its interactive workshops, varied speakers, musical line-up and welcoming atmosphere to inspire change. More than that, the festival itself wants to embody "the gentle revolution", particularly when it comes to the treatment of women.
While Beyond Festival has a strict "zero tolerance" policy to any inappropriate behaviour involving women, its challenge to gendered violence extends to affirmative action up the front. "Changing the behaviour of men is a double-sided coin. The first is you call men to account. The second is you give women a voice. We have committed to gender equality on our platform. There will be as many women speaking, at least, as men."
"Culture changes very, very slowly and you really can't browbeat people into it. They resist because they say things like, 'My freedom is being stifled.' What we attempt to do is simply provide opportunity for people to experience the goodness of a different vision. That's what Beyond Festival is doing."