Australia
new year
They're female, lead Christian organisations, and 2020 has not squeezed hope out of them
Three new women CEOs at the helm of Christian organisations open up about the challenges of 2020 and their hopes and prayers for 2021.
Clare Steele, CEO, Compassion Australia
Clare Steele joined Compassion at the end of 2019, taking over the reigns from Tim Hanna in February 2020.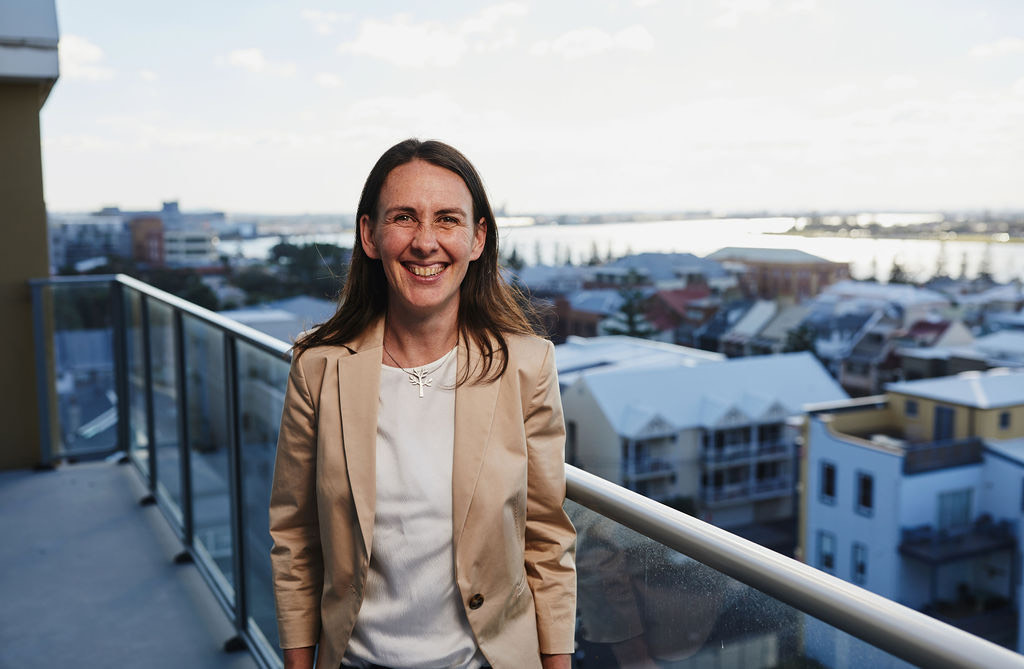 What it was like to steer Compassion through the challenging year of 2020 and how did God sustain you? 
As everyone experienced, this year was filled with change and uncertainty with some wonderful moments and some very hard times. To navigate this, I have been continuing to return to the things that are certain: God's steadfastness and love; his compassion for those in need; and his desire for justice. These truths have become more real to me through reading his Word, through prayer, through conversations and encouragement from friends, through delighting in his creation and through thankfulness.
What are your hopes and prayers for Compassion and its work in 2021?
Throughout 2020 we have seen the global Church care for children living in poverty in extraordinary ways. It has been a wonderful picture of the body of Christ serving the most vulnerable. Our local church partners have adapted and have taken the program out from the church building to the homes of the children.
You can see a snapshot of their work and the way that Compassion supporters around Australia have enabled children to thrive in our 2020 Impact Report.
My hopes and prayers for 2021 and the future are that as the Church we will continue to find ways to serve the most vulnerable in our world – and that, through our actions and words, the love of our Father will be visible.
What are your more personal, hopes and prayers for 2021 as a Christian leader?
After a year that so many people want to forget and instead move quickly into 2021, I am looking forward to pausing and celebrating the coming of Immanuel. To celebrating that God entered our world with all its tears and laughter, with all its rejoicing and grieving, with all its moments of beauty and of darkness. The coming of Immanuel reminds me that pain and agony, dust and grime, anxiety and sadness are all part of the Christmas story and it is often in the hardest of situations that the beauty of God with us – Immanuel – shines the brightest.
Brooke Prentis, CEO, Common Grace
Brooke stepped into this role in February 2020, as the first Aboriginal person to be appointed as the CEO or leader of a national Christian organisation in Australia (that isn't an Indigenous-specific organisation).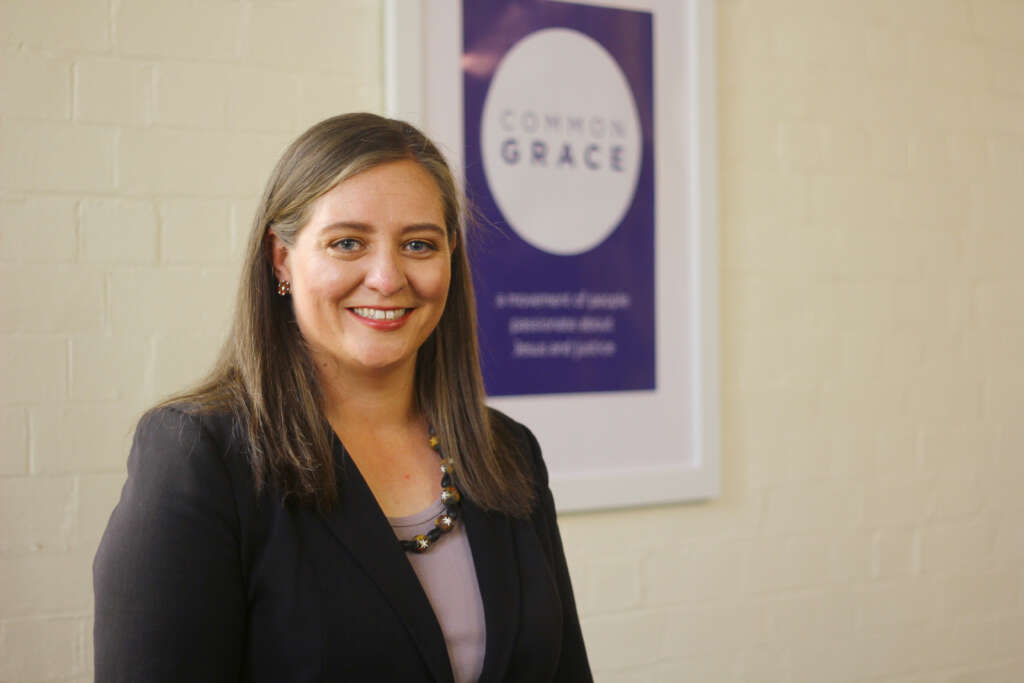 What it was like to steer Common Grace through the challenging year of 2020 and how did God sustain you? 
Common Grace was well placed as an online movement. We have used Zoom for years, and Common Grace's employees and volunteers work remotely so our office was already our homes.
Excitedly, Common Grace grew – we hit 50,000 people who have engaged with the movement, we grew financially, and have nearly hit 15,000 likes on Facebook.
God sustained me by showing me the diversity of Australian Christians, Christians waking up to injustice and willing to take action, and the incredible teachings in Common Grace's Lent series on "Jesus says "I am"".
What are your hopes and prayers for Common Grace and its work in 2021?
In 2021, I'd like to see the Australian Church and Australian Christian organisations working more together, sharing resources, and not competing and also being led by Aboriginal Christian leaders and young people – those under 25 years of age.
My specific hopes and prayers for 2021 are:
To #StopAboriginalDeathsinCustody
For refugees and asylum seekers to be released from detention as it's #TimeForAHome
To see the church make our churches #Safer and where Australians pursue the epidemic of violence against women with as much commitment as we have to a pandemic
For God's beautiful earth – country and creation – to be prioritised over profit and greed, and where we #FundOurFutureNotGas pursuing #SafeClimateForAll
My prayer is that people join Common Grace to come together as a movement of people pursuing Jesus and justice:
Where we pursue Jesus, who, through love, challenged the rich and powerful
Where we pursue Jesus, who, through love, walked beside the lost, the last, and the least
Where we pursue Jesus, who, through love, requires us to act justly, to love mercy, and to walk humbly
Where we pursue Jesus, who, through love, calls us to love our neighbour as ourselves, all our neighbours, without discrimination or distinction
What are your, more personal, hopes and prayers for 2021 as a Christian leader?
My dream since I was a little girl is to see an Australia built on truth, justice, love and hope. 2020, even with it's unpredictability, gave me a glimpse it was possible. It only becomes possible with prayer, action and the love Jesus calls us to.
Oh, and I'd love every person who reads this to be #TuninginTogether to #ChangeTheHeart of Australia – Monday, January 25, 2021, 7:30pm AEDT.
Jo Gibbs, CEO of Anglican Deaconess Ministries (ADM)
Jo has been head of ADM – a Christian women's foundation  – for just over a month. In 2021 she is hoping to help equip churches to deal with our society's mental health crisis.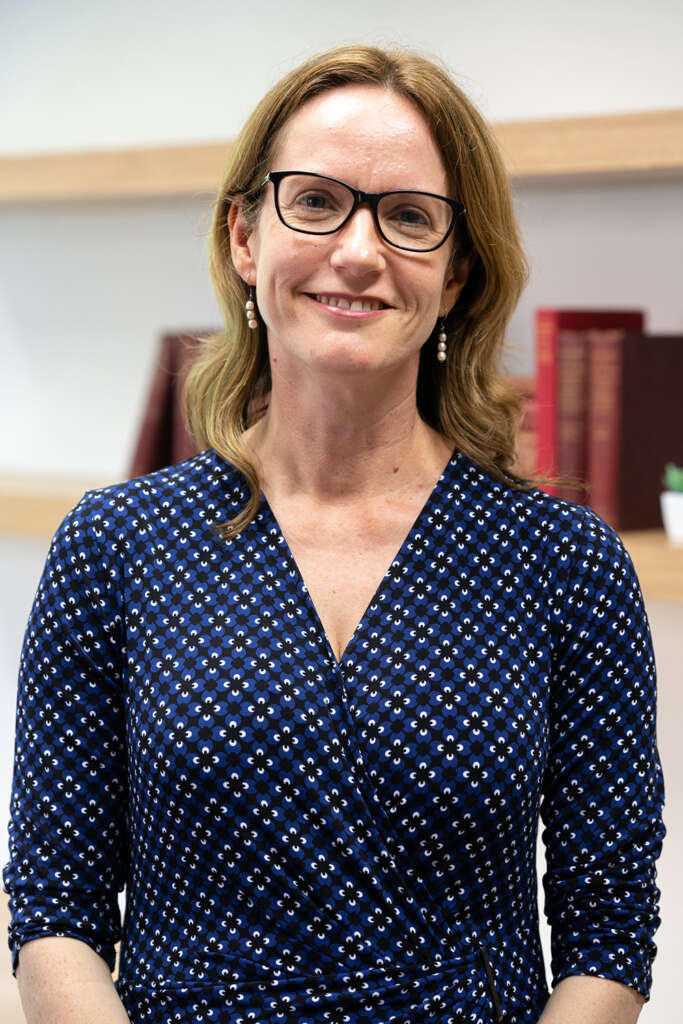 What was 2020 like for you and how did God sustained you through this challenging year?
Throughout this incredibly challenging year I've been sustained by spending time reflecting on hope. I tend to be a person who plans for the future, but doesn't regularly think about hope. Spending time in 1 & 2 Thessalonians and 1 Corinthians 15 has reset my focus. Looking backwards to Christ's death and resurrection as the solid foundation of my hope, then looking forward to Christ's return to shape how I live now. That's been so refreshing and the solid resting spot for me in the midst of so much change.
What are your hopes and prayers for ADM and its work in 2021?
If 60 percent of the church in Australia are women, then a key question is how can we support and equip them to be growing in Christ? That's the core business of ADM, and my hope and prayer for 2021 for the whole church. To see women growing deeper in God's Word, confident of who they are in Christ, following Jesus in every part of their lives. To see women serving Christ in their churches, communities and the world, in both word and deed, and seeing people coming to know Jesus as a result.
This year mental health has really been put on our radar and ADM is leading in this area. In 2021, I'd love to see the church better equipped to care for people struggling with their mental health, in our churches and our communities.
What are your, more personal, hopes and prayers for 2021 as a Christian leader?
My own prayer for 2021 is simple: more of Jesus in every part of my life and leadership. Reflecting Christ's character of humility and compassion, having the gospel shape my priorities on a daily basis, dying to myself each day as Jesus lives in me. Taking the time at the start of the year to establish good rhythms to be soaking deeply in the Word, being dependent on him in prayer and being sharpened in community. That's what I'll be praying for 2021!
Email This Story
Why not send this to a friend?