Australia
kids
TV show introduces Aussie kids to Jesus
Gizmo the time-travelling robot introduces thousands of kids to Jesus around the world. Now, it's Australia's turn.
One of the world's most popular Christian children's resources, Superbook, is finally making a splash in Australia this month.
A series of free children's concerts around southern Queensland and northern NSW will introduce the characters of the animated children's television series to Australian kids. The hour-long concert in Queensland will also star Dan Warlow, an itinerant children's music performer who has gone full time this year with his on-the-road children's music ministry.
Warlow will perform six original songs and bring Bible stories, as well as sharing the stage with puppet Jed. The pair will then be joined by a major character from the Superbook universe, whose TV series has been broadcast in over 100 countries and translated into 43 languages. The series was originally created in the 1980s by American TV network CBN (Christian Broadcasting Network), and launched in Japan as an anime cartoon outreach to bring the gospel to the nation. Its popularity spread well beyond Japan's borders, with CBN estimating that over half a billion people have viewed a Superbook episode. Now, the series is being reimagined in computer generated animation by a team of American artists, whose credits include Disney films including Beauty and the Beast, Mulan and The Lion King.
Superbook translates Bible stories into tales of adventures for two time-travelling children and their robot friend, Gizmo. Together, they travel back in time and witness stories from the Bible firsthand.
Fuel your faith every Friday with our weekly newsletter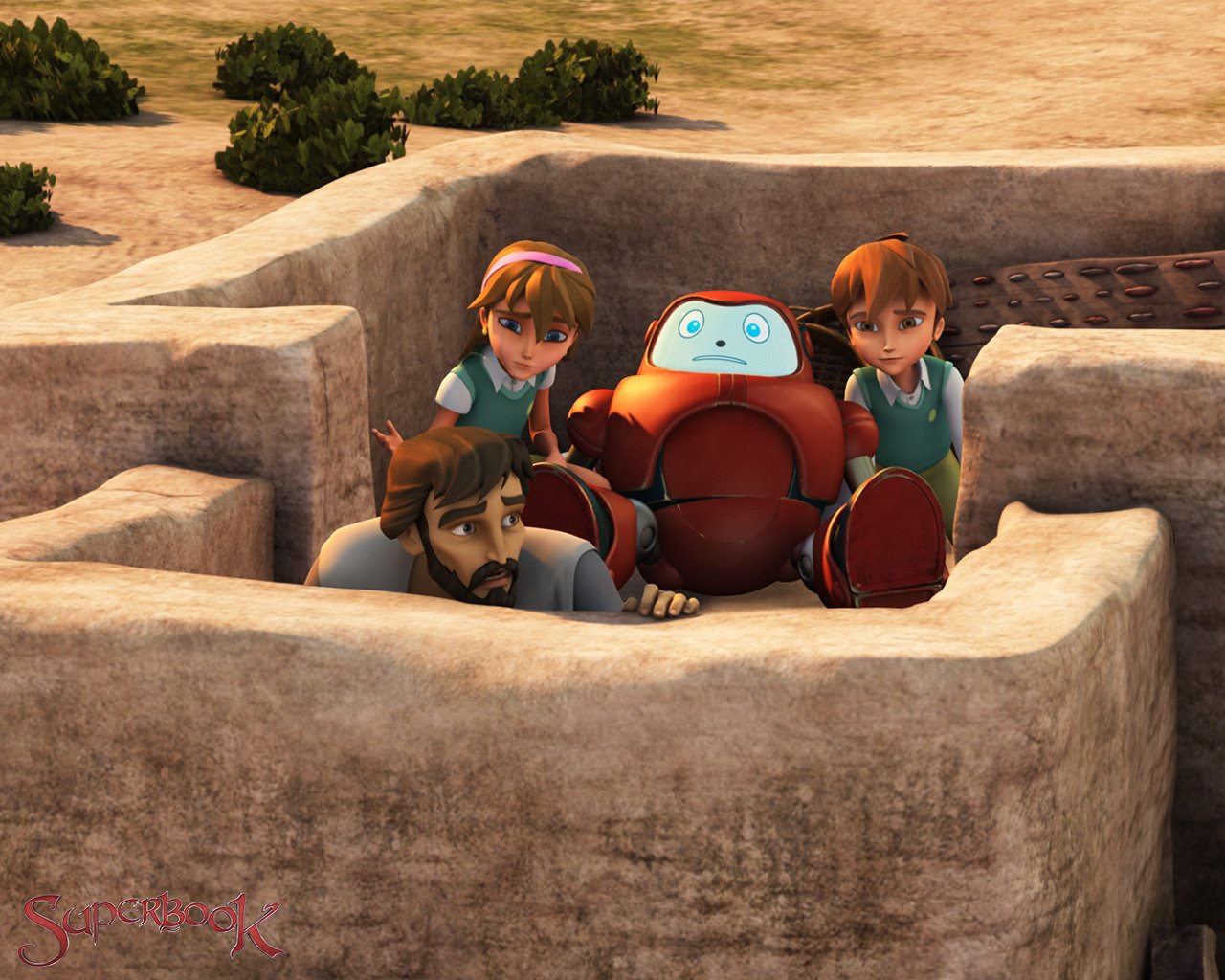 In Australia, Superbook has had limited exposure. It currently screens on the Australian Christian Channel on Foxtel and has had limited availability in selected Christian bookshops. James Tillman from Vision Christian Media, who manages the Superbook brand in Australia, hopes to change that.
"It's really effective in communicating the gospel message in a way that kids understand." – James Tillman
"I want to see as many kids as possible find Jesus and grow in their walk with the Lord, and I see this as an amazing tool to do that," he tells Eternity.
James says there aren't many Christian children's resources that kids actually find cool. Whether it's a lack of money or time to dedicate to creating great content, there is a vacuum that has proven hard to fill.
"But this series, it's really working," says James. "It's really effective in communicating the gospel message in a way that kids understand. If we've got stuff that is as high quality as the other stuff kids are watching today, then we should get that out there!"
Excited about his partnership with Superbook on stage, Dan Warlow is passionate about making God's truth exciting for a new generation. He, too, sees great potential in what Superbook offers.
"There is a big need to reach kids [with the gospel] by creating media that can compete with other stuff on the web," he says.
"I love the heart behind Superbook – they've really sought to bring the Bible to life."
"We could see thousands of Australian kids find out more about Jesus through this." – James Tillman
James Tillman says these concerts are just a starting point for Superbook in Australia.
"Superbook is a whole ecosystem around engaging kids with the Bible," he says. "We could see thousands of Australian kids find out more about Jesus through this."
The Superbook and Dan Warlow tour started on Monday 18 September at Redcliffe Uniting Church. Tickets available here.
Add to Calendar
Dan Warlow & Superbook Kids Concert
18/09/2017
QLD and North NSW