Then I heard the voice of the Lord saying, "Whom shall I send? And who will go for us?" And I said, "Here am I. Send me!" – Isaiah 6:8
As war breaks out and threatens the safety of millions, Mission Without Borders (MWB) remains on the ground in Ukraine, providing emergency aid and the love of God to those in crisis.
For over 25 years, MWB has been working alongside churches in Ukraine, helping to support vulnerable families, children and the elderly through local staff and volunteers.  Now more than ever, Ukraine needs our help in these dangerous and uncertain times.
You can give a gift of $25 today to give an emergency food parcel to someone in crisis. Your gift will help provide food and hygiene supplies, given with the message of God's love and hope.
Oleg, MWB Eastern Ukraine Coordinator shares, "There is an urgent need for help in our region. We are hard hit by the war. Russian tanks and missiles continue to be seen on the front line, people on both sides are dying and many families have lost loved ones. As a result, many people are suffering from post-traumatic stress and even more who live in fear. "
War is on the hearts of all in Australia who are praying for Ukraine right now. But this is only one devastating crisis in the lives of those MWB is reaching.
No Escape for Olga and Viktor
Viktor has had serious health problems for a while, but then in 2015 he had a stroke that left him paralysed.
His wife Olga said, "We couldn't escape anywhere during the bombardment, so I just hugged my husband and we waited until it was over. We live day to day, not expecting anything good to happen.
"Our memories of good times is the only thing that war didn't take from us."
Viktor and Olga have no relatives who support them, and they have no way of escaping and beginning again in a new place.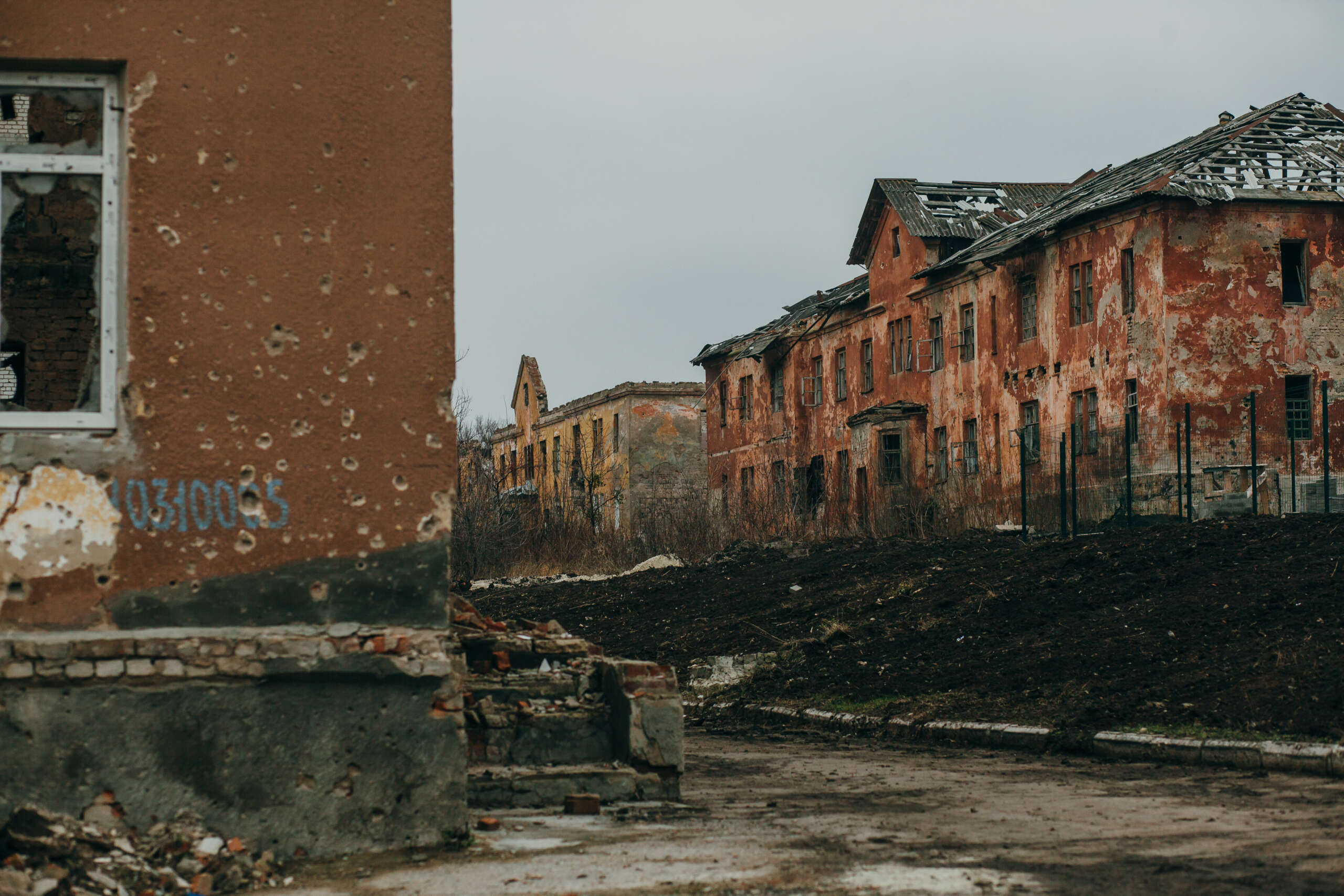 War, Poverty and Cancer
In the face of war, families like the Dembitskiy's, are also suffocating under the pressures of poverty and supporting their children with major health conditions.
As the sound of war beats, young Nikita, is also battling for his life after being diagnosed with Lymphoma.
Nikita and his family live in Eastern Ukraine, a heartbeat away from the frontline that since 2014, has seen 14,000 people killed and over 1.5 million displaced. Now with rising prices and their safety threatened, the future this family faces, without our support, is dire.
Oleg shares the condition in which this family lives "What hits you first when you visit the house is the awful smell. There is no bathroom or toilet. It appears the family don't wash for days. Their clothing and bed linen aren't changed very often. This makes life particularly difficult for the two teenage girls, who haven't been taught good hygiene. Olga's parents weren't good role models. She wasn't prepared by her parents for an independent life. And every day is a battle with no peace."
Your support is critical in helping these families right now. As the body of Christ, let us share the hope that is found in our God, through an intentional act of love towards our brothers and sisters in Ukraine.
By giving today you will be putting food and a Godly hope into the hands of families who need it most.
Our team and church partners are ready to help in any way God allows us. Will you join us as we stand with those in crisis, armed with the love of Christ?
Alyona, from our MWB Ukraine team shares, "Please continue to pray for our brothers and sisters in Ukraine. 'Peaceful Ukrainian cities are under strike. Explosions are being heard near major Ukrainian cities, including the capital Kyiv. The scope of the Russian attack appears to be massive. Please pray for us and our nation. We need your prayers as never before."
Who is MWB: Mission Without Borders (MWB) is an international organisation that for 60 years has helped children and families in Europe's poorest countries. 
Working in partnership with local churches MWB is helping those in crisis pull themselves out of poverty, empowering and equipping them to change their future with dignity.
Email This Story
Why not send this to a friend?