At 59 years of age veteran Aussie gospel artist Steve Grace isn't showing any signs of quitting, releasing his 22nd album titled Eternity this month.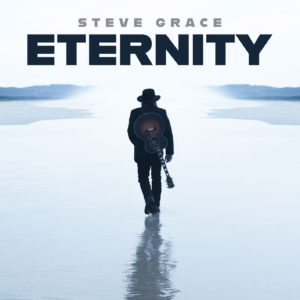 Debuting at No.1 on the Christian/Gospel Charts and at No.16 on the overall iTunes Album Charts in Australia, Eternity is a collection of songs filled with the promise of eternal life beyond the grave. The track list includes the classics 'I Saw The Light', 'Will The Circle Be Unbroken' and 'Wayfaring Stranger'.
The album promises "songs of hope and heaven" and "timeless melodies and words written by people with fearless faith" who have "endured the tribulations of life's journey and believed in the promise of eternal life beyond the grave."
It's a tall order, but within moments of listening, the album delivers its promise of songs of eternity. Lyrics like "Ain't no grave can hold my body down, when I hear that trumpet sound, I'm gonna rise right outta the ground" (from traditional American Gospel song attributed to Claude Ely of Virginia) and "I'm just going over Jordan, I'm just going over home" combine with Grace's trademark, haunting vocal. Eternity has the marks of an artist who's comfortable in his own skin, and assured of his future.
Fuel your faith every Friday with our weekly newsletter
Grace has become an iconic figure in the Australian Christian gospel music landscape since his debut album in 1986, Young Australian Man. He spent his early years on a Wycliffe Bible Translators mission station in New Guinea before moving to Wollongong in New South Wales for his teenage years.
At 14, he learned guitar and began writing songs and singing in local churches. When he finished high school, he began performing in a number of bands, busking on the streets of Sydney and developing a solo career ministering in pubs and churches.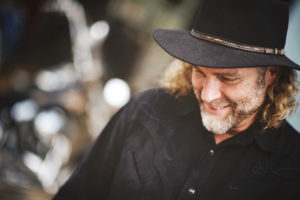 Grace's songwriting style really developed when he was truck driving and began writing material that strongly relates to "the ordinary man on the street".
"I used to write some really deep songs, until I found that people responded to the really simple ones that I thought were a bit corny,' he says.
"I began to see the effect that a simple song could have on the right audience, very much in line with the parables Jesus told."
From humble beginnings, Grace has gone on to record an album in Los Angeles with members of the Franklin Graham Festival Praise Band (2001), been voted International Artist of the Year by the Gospel Music Association of America (1996), and received two Australian radio industry Pater Awards for songwriting. He's also been honoured by Australia's biggest selling country music performer, Slim Dusty, who recorded Grace's song 'Port Augusta' on his 100th album Looking Forward, Looking Back. And that's just a few of the highlights from his twenty-two-album career.
This year also marks 30 years since the release of his ARIA certified Gold album Children of the Western World. That was Grace's second album which he worked on with the Little River Band's Beeb Birtles. It was also the first Christian album by an Australian artist released on CD.
Where does Grace get the energy to continue recording? The Aussie music veteran says he's driven by "an unstoppable vision for reaching people with a message of hope in Australian country towns."