"I've just turned 60. Up until a year ago, I didn't pay very much attention to my spiritual life. I was busy, working full-time as a primary school teacher and caring for my mum, who was in a nursing home with Parkinson's Disease.
As a child, I had grown up in a loving family with Christian values. But from my teenage years onwards, I decided I wasn't interested in religion. I wanted to get out there and have fun and play sport!
A year ago, though, everything changed. I live in an amazing complex of townhouses, and I have beautiful neighbours – James and Emma. They go to the local Baptist church, and James is in the church band.  I used to hear him practising his music next door, and it was beautiful. So one day I asked if I could come along on a Sunday to hear him perform.
That was the beginning of it. I walked into their church, and it felt overwhelming. Immediately the sense of community, fellowship and love hit me! There must have been 300 people there, and the music was so powerful. I'd never heard anything like it! As I watched the congregation sing with such intent and passion with their arms raised and praying, I knew there was something special happening there, and I wanted to pursue it further!
Fuel your faith every Friday with our weekly newsletter
"I picked up the Bible, and I couldn't put it down." – Brenda
I started going – week in, week out. I'd have cups of tea with Emma and James, and ask them all my questions. They told me about an Alpha evangelistic course, and I attended that.
The first session was drawing on all the facts. I needed to have it confirmed through evidence that the Bible and its contents were not a made-up story but factual. Jesus was a historical human. The Bible was confirmed – within itself, over time and by different authors. It was backed up by the Dead Sea Scrolls. I soaked it all in.
After five weeks I picked up the Bible myself, and started reading the Gospels. I couldn't put it down. I was reading until 2 o'clock in the morning! It was all beginning to make sense to me!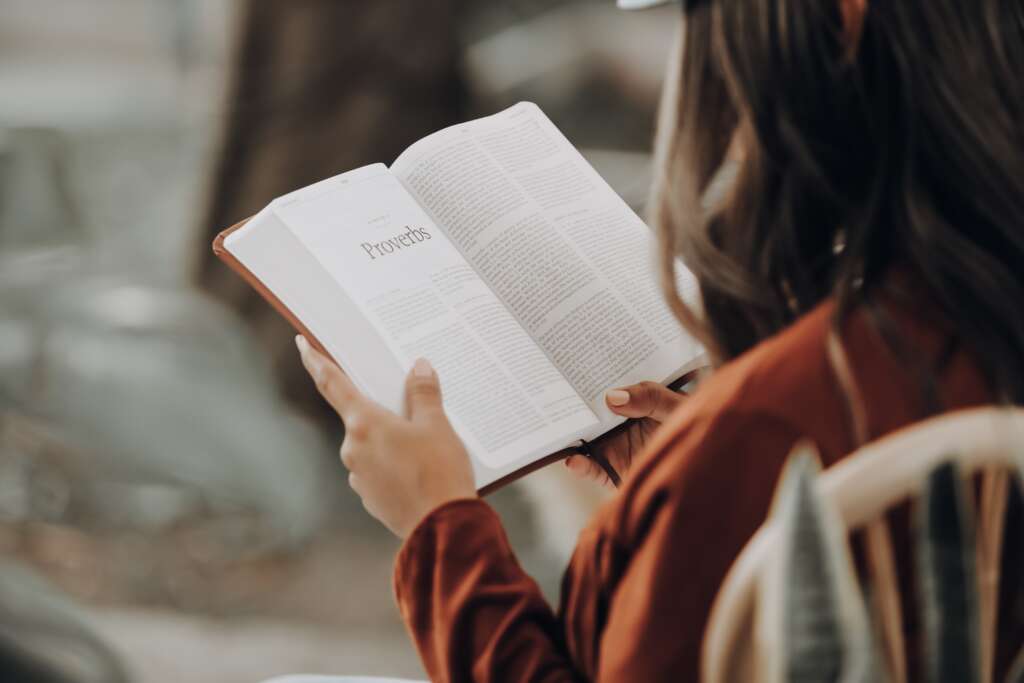 The moment of truth came when we discussed the Holy Spirit. The leader encouraged us all to close our eyes and say, "Holy Spirit, come." Nothing happened at the time. But I went home, and couldn't sleep, so I sat on my bed and kept repeating, "Holy Spirit, come." I suddenly felt this incredible wave move through my body, from the top of my head to the tips of my toes. I knew that the Holy Spirit had found me.
That was in July last year! I was baptised in January this year. I've been learning so much about Jesus. In March I went on a historical tour to Israel with John Dickson and others. It was incredible to be in the land that Jesus once lived. I now read the Bible, and the text comes alive. I can visualise all the places!
"I had a sense that God was by my side. He wouldn't leave me."
Two weeks after I returned from Israel, though, I had a routine check-up, and they found cancer in both of my breasts.
I was suddenly facing a double mastectomy and reconstruction surgery. But I was blown away by the fact that I was now a Christian and I had the power of prayer. I had so many people praying for me and supporting me through the journey. It was massive, but I had a sense that God was by my side. He wouldn't leave me. He gave me a sense of calm. I'm now five weeks post-surgery, and I'm healing. I feel good in myself. I went to church for the first time last Sunday, which was beautiful.
I remember early on being struck by Matthew 7:7-8:
Ask and it will be given to you; seek and you will find; knock and the door will be opened to you. For everyone who asks receives; the one who seeks finds; and to the one who knocks, the door will be opened.
I now take time each day to pray and learn more of the wisdom of God. I feel so grateful to have found God!"
Brenda's story is part of Eternity's Faith Stories series, compiled by Naomi Reed. Click to read more Faith Stories.