Faith Stories
bible
'I thought I could go and work in a charity … but I was the one in need'
Jacqueline's story | Hungry and thirsty in Naples
"I had felt a strange pull to the city of Naples in Italy. I don't know why. Perhaps it's the poorer, rougher version of Italy, and I thought I could help in some way. I actually grew up in Brisbane, in a very mission-minded family, and my faith has always been important to me. But after I got married, we never really settled in a church and my faith wasn't growing. Then my marriage fell apart and so did I.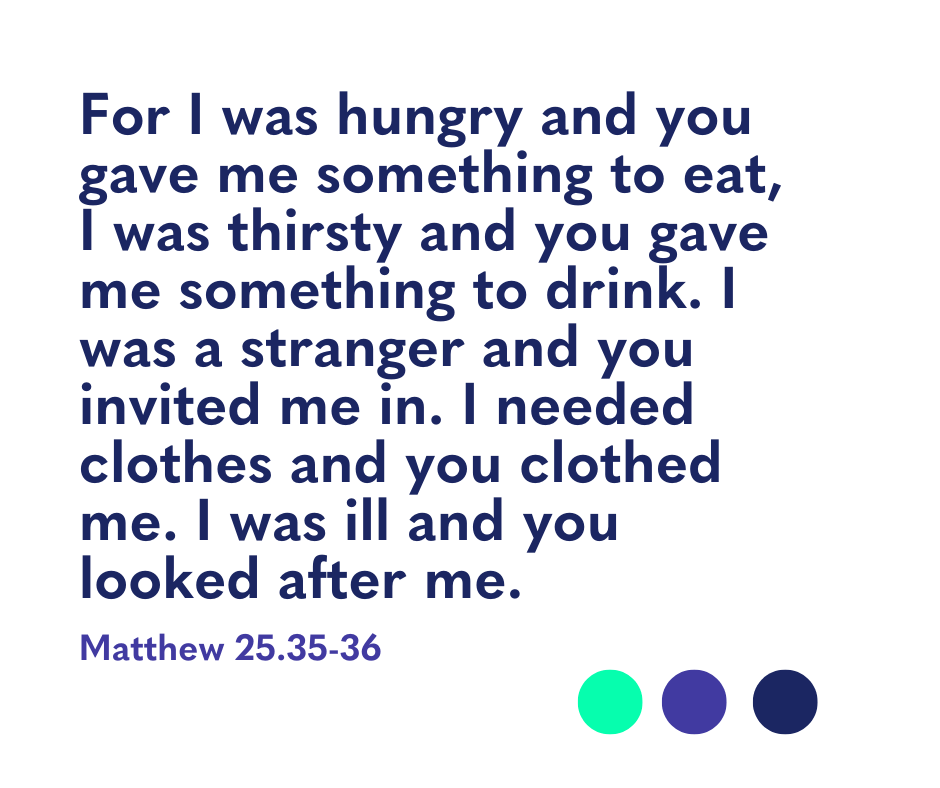 I started going back to church and I began to reconnect with God, but I was still struggling. I had a job with Football Australia at the time. It was 2006 – the first time Australia went to the World Cup in 32 years. I loved my job, but after three years, I decided to head over to Italy. I wanted to find the person I used to be before my life fell apart. And I wanted to visit Naples.
I began with learning language in a hilltop town in Tuscany. I was visiting old churches and taking time to reflect and pray. Then I got work on a seaside farm. I planned to travel down the west coast, working my way down on organic farms. I arrived in Naples in October 2009, booked myself into a little hostel and I went out to explore.
Within 24 hours, I was crossing a street, outside the archaeological museum … and I got run down by a moped. I was thrown into the air and I landed on my right side, smashing my right arm. I remember lying on the cobblestones with people milling all around me, and my first thought was, 'Okay, it's a little drastic, but maybe I'm about to get to know Naples.'
They scraped me off the cobblestones and took me to the hospital. That's where I began to really see God's care for me. I had very little language and I knew nobody in the city. But God brought people to me. It started with the nonnas on the ward. They were all having bones repaired. Their relatives were bringing them food, taking time to care for them. They included me, bringing me food as well. One of the nonnas told her relative to go and buy me pyjamas. The word got around about the expat stuck in hospital. Then there was a Romanian nurse who didn't work at the hospital but had come to see a friend. She spoke some English. She started visiting me in the afternoons. She washed my hair. She bought me underwear. She fed me.
But I was still very stressed about the operation on my arm. What if I woke up in recovery and I couldn't explain my needs? Then, the day before the operation, an American pastor walked into my ward, looking for me. He and his wife had been in Naples for several years and someone had contacted them who knew someone who knew my aunt. He and his wife were like angels to me. They prayed for me and cared for me. The wife sat with me in recovery. In fact, the whole time I was in Naples, there were so many beautiful people – like a constant stream of angels, caring for me and praying for me.
One time when they were praying for me, verses in Matthew 25 came into my mind: "For I was hungry and you gave me something to eat, I was thirsty and you gave me something to drink. I was a stranger and you invited me in. I needed clothes and you clothed me. I was ill and you looked after me." (verses 35-36).
There I was, hungry and thirsty and unwell. I started to cry. It was God at work in my life, showing me mercy through beautiful strangers. I had thought I could go to Naples and work in a charity. But I was the one in need – the one who needed to be rescued.
It has been a long and winding journey since then. I think no matter the life we are born into and our journey to faith, we're all 'early Christians', who need to be constantly pursuing an understanding of how Jesus would have us live and love. I'm constantly reminded to cling to God, even within my doubts, seeking truth to guide me."
Jacqueline's story is part of Eternity's Faith Stories series, compiled by Naomi Reed. Click here for more Faith Stories.