Does the world really need more pictures of inspirational Bible quotes? Apparently so, according to the creators of the new 'Bible Lens' app.
The team behind the popular 'YouVersion' Bible app released the new app on Saturday, allowing users to combine their photos with Bible verses to produce graphics that can be shared to social media.
All you need to do is take a photo with the app, and it will suggest relevant Bible verses to go with it, giving you options for formats, fonts and colours to share.
It can also find the pictures in your camera roll that have the greatest potential to become striking, sharable images. For example, Bible Lens' first suggestion for me took my recent snap of a stunning plant in the backstreets of Newtown (in Sydney's inner west) and converted it to this: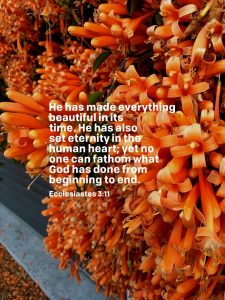 Of course, it didn't take long for me to start challenging the app with photographs of less inspiring subject matter from the Eternity News office, producing these gems: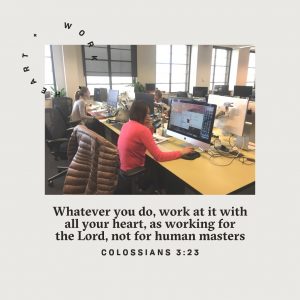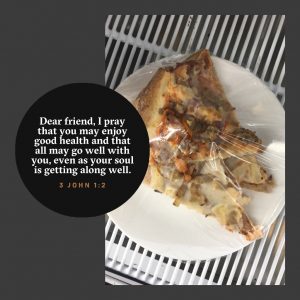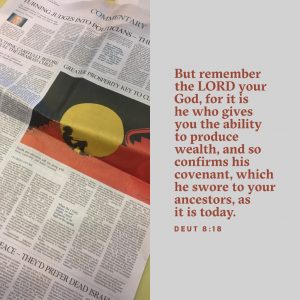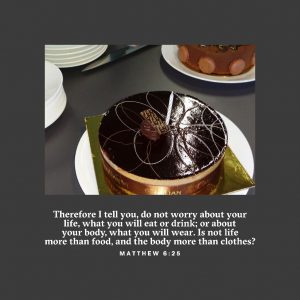 The app has the ability to reframe the mundane with a biblical perspective, and has great potential as a tool to encourage others or start conversations with non-Christians.
Bible Lens is the newest instalment from Pastor, Innovation Leader and YouVersion Founder Bobby Gruenewald and the team at Life.Church in the United States, under Senior Pastor Craig Groeschel.
Last month the YouVersion team celebrated the 10-year anniversary of the Bible App; one of the first 200 free apps available when Apple launched the App Store on July 10, 2008. In the decade since, the Bible App has been downloaded on more than 330 million devices and in every country of the world.
The app recorded 83,000 installs of the Bible App in its first three days, and then went on to reach 10 million installs in 2010, 50 million installs in 2012, and 100 million installs in 2013.
As a result, in the last decade, people have used the Bible App to read 70 billion chapters and listen to 12 billion audio chapters of the Bible.
"We never could have predicted the results we've seen as millions of people around the world have read, listened to, shared, and interacted with the Bible and each other in new ways," said Pastor Bobby Gruenewald.
Email This Story
Why not send this to a friend?