Opinion
Hopes for 2022
Hopes for 2022: Trusting promises, not expectations
A ministry apprentice looks forward to college and a wedding
The last few years have not been what Nikhil Kurien expected.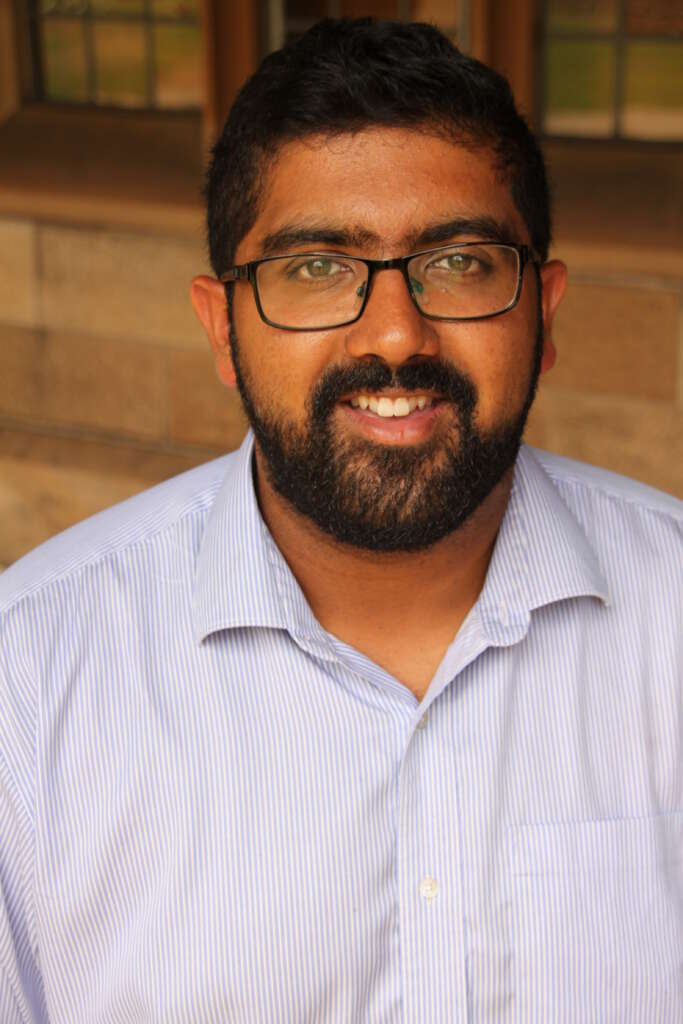 Nikhil, 28, started a ministry apprenticeship with the Howard Guinness Project at the Sydney University Evangelical Union at the beginning of 2020. He expected to spend two years immersed in ministry on campus, with lots of face to face meetings, Bible studies, weekends away and conferences.
Instead, after just a few weeks on campus in early 2020, COVID struck, and students were sent home to learn online. Over the course of one weekend, the EU had to entirely change its well-established ministry to provide online public meetings, small groups and social activities.
"It was a pretty swift pivot," Nikhil says. "I remember taking off on a Friday and got the message on Friday afternoon that basically on Monday we weren't coming back in person. Some particular staff from the team and the students worked really hard over that weekend, and we all came back to online on the Monday."
Nikhil has been interested in ministry for a long time, and the ministry apprenticeship was meant to confirm he was on the right path towards theological college and then pastoral ministry. But he was expecting something very different to what he got.
"A large part of why ministry is attractive to me is the people, so there was an expectation that that would be a good part of the year, quality time with people," he says. "Instead it was a really tough slog, trying to connect online. Everything is less effective or refreshing."
But despite the challenges of the last two years, Nikhil is very thankful to God for many things.
"Even 10, 20 years ago, I just don't know what we would've done. Like, would we have sat around writing letters to students? Without the technology ministry would have been just so challenging, almost impossible. In God's grace we could continue to teach and train and care for students."
He's also thankful for the opportunity to prepare for ministry in a different way than he expected.
"I have gained heaps of skills that I wouldn't have gained otherwise, like I'm far more proficient in technology than ever before, and I've been able to learn what what it looks like to adapt and change and be agile in ministry."
But above all, he's grateful for how God has shaped his character over the past two years.
"Perseverance produces a real strength of character that is God given," he says. "There were times during the apprenticeship where getting up in the morning felt like a real chore, because it was just not that encouraging to look at a day ahead of being on Zoom eight or ten hours. So, I really had to rely on God to sustain me in that ministry, and to give it value and purpose."
Trusting the promises, not the expectations
 In his final newsletter to his supporters, Nikhil wrote these words:
"My greatest reflection in a COVID-affected apprenticeship is this: that God does not promise us that we will always see one another face to face, or that our plans will never change, or that the ministry will always look the same. But he does promise other things which he has still come through on this year.
This is just one of those many promises we can trust in:
And we all, who with unveiled faces contemplate the Lord's glory, are being transformed into his image with ever-increasing glory, which comes from the Lord, who is the Spirit. – 2 Corinthians 3:18" 
For Nikhil, these two years have been about clinging to what God actually promises, and putting his trust in that, instead of in expectations.
"I can now say with certainty, God is faithful to his promises, but I have new insight into what God actually promises," he says.
The next step
So what's next? Well, having become even more convinced of his calling to ministry, Nikhil will be starting full-time study at Moore Theological College in 2022.
He's particularly interested in learning Greek and being able to study the New Testament in its original language. He also says he's looking forward to learning what he doesn't realise he needs to learn yet, and to have God show him the gaps in his knowledge.
But he's prepared for the fact that study might not be what he expects. He hopes he'll get to study with peers in community, but accepts that college might end up online if COVID outbreaks pose too much of a risk. And it has been a while since he last studied at an academic level.
"I've had a taste of some adversity and I was pleasantly surprised that even where I felt at my lowest, God is good and I'm confident that he will sustain me and he'll continue to deliver on those promises," Nikhil says.
Wedding 2.0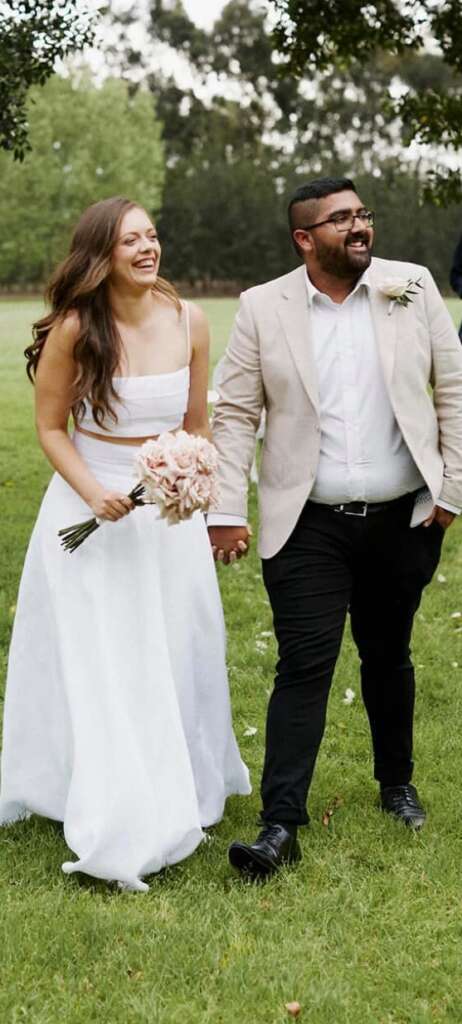 Around the same time Nikhil starts college, he'll also celebrate another new beginning.
In September 2021, Nikhil married Gemma in a lockdown ceremony in a park with just their immediate families and minister present.
But in February 2022, Nikhil and Gem plan to recreate their ceremony in a church and then finally hold the wedding reception they were so looking forward to.
Both really hope that their wedding 2.0 won't be affected by COVID again, but they've also got a newfound appreciation for what they've already gained in their marriage.
"It's actually been really similar to how my thinking about ministry has grown. It's such an insightful learning experience to know that it's not the party that God promises, but the relationship of marriage," Nikhil explains.
Nikhil's hope for 2022 is that he continues trusting in what God promises, even when that doesn't match his expectations, and find peace and joy in seeing God follow through on his promises.
Email This Story
Why not send this to a friend?