When Christians gather in church and at other events in Australia, a 'Welcome to Country' (when an appropriate Aboriginal or Torres Strait Islander person is present) or an 'Acknowledgment of Country' is becoming more and more common across various church networks. But some Christians are not comfortable with them.
Eternity covers the sides of this debate with Chris McLeod, National Aboriginal Bishop of the Anglican Church of Australia, providing reasons why churches should embrace this practice. Mark Powell, Associate Pastor of Cornerstone Presbyterian Community Church, New South Wales, provides reasons why churches should not.
Editor's note: since publication of this article, Brooke Prentis has responded to Mark Powell's piece in a social media comment clarifying, "My piece was a personal reflection not a theological exegesis. I was referring to how Christians and society use the word holy and especially drawing from Stan Grant's use of the word in his "Australian Dream" speech where he refers to the football field as holy and sacred to Australians."
Eternity has invited Brooke to write a response to this piece but she is yet to respond. We believe she has chosen not to at this stage.
Fuel your faith every Friday with our weekly newsletter
Examples of 'Welcome to Country' and 'Acknowledgement of Country' also can be found below.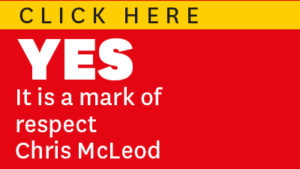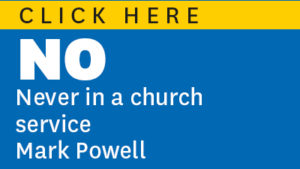 'Welcome to Country' examples
Here's how the Hillsong leadership team explains their support for an Acknowledgment or Welcome.
1.  Because recognition of the history of our land also allows a moment to recognise the triune Creator God: Father, Spirit and Son. Our God is truly evident in creation. Many people include a Scripture or a thought in the Acknowledgement.
2. Because it is an honour moment to recognise the elders of our land. As Christians we are encouraged in Scripture to give honour where honour is due (Romans 13:7).
3.  Because it allows us to recognise the importance of the land that we are gathered on. It allows us to acknowledge this land at this time, and that God has woven all the lands of the world into his story.
Here's the Acknowledgement of Country that the Anglican Archbishop of Sydney, Glenn Davies, wrote into speeches he gave at the opening of the Sydney Synod (church parliament).
As we gather in the presence of God, I acknowledge the traditional custodians of the land upon which we meet. In his wisdom and love, our heavenly Father gave this estate to the Gadigal people of the Eora Nation. Upon this land they met for generations until the coming of British settlers. As we continue to learn to live together on these ancestral lands, we acknowledge and pay our respects to their elders, past and present, and pray that God will unite us all in a knowledge of his Son, in whom all things were created, in heaven and on earth, whether visible or invisible – for all things have been created through him and for him.
Uniting Church in Australia has been ahead of most other denominations in this area.
The Uniting Church's National Assembly Working Group on Worship has compiled a document which "encourages congregations through the worship leaders to use some form of Acknowledgement of Country and Indigenous Peoples during all acts of worship."
The document includes a variety of Acknowledgements which can be used on any occasion, as well as suggesting occasions on which particular Acknowledgements could be used. It also advises: "When Acknowledging Country and Indigenous Peoples it is important to be sensitive to local community and culture. References only to 'land' may need to be expanded in places where the Indigenous community has close association with sea or other water."
Two examples of Acknowledgements
This would be useful for general occasions:
This land is God's land and God's Spirit dwells here. We acknowledge the … people, traditional custodians of this land under God. We commit ourselves again to working for reconciliation in this land.
This would be useful on national days:
This is God's Land.
Many have gone before who have honoured God by caring for the Land, in the ways they have lived and in the stories they have shared.
We give thanks for the …… people, who have held as sacred the duty of protecting the Land and living in harmony with it.
May God honour and bless them – now and to eternity.
Click here for more UCA Acknowledgements of Country.
Email This Story
Why not send this to a friend?