Podcasts
Undeceptions
Ep 3: God science
We're chatting with John Lennox, one of Christianity's great 'Undeceivers' on whether science can really explain everything
Subscribe
We're talking to John Dickson's "favourite Northern Irishman", and one of Christianity's greatest "undeceivers". That's right, it's John Lennox.
In his new book, 'Can science explain everything', Lennox addresses one of the greatest deceptions of our age: Science explains everything, so there's no need for religion. 
We sit down in the gardens of Green Templeton College to quiz him about science, God and how in the world thinking Christians deal with those pesky things called miracles.
Check out this bonus content from our Lennox interview:
Links related to this episode:
Find out more about John Lennox.
Get Lennox's book, Can Science Explain Everything? 
Here's an interesting article from 2018 in Physics Today wrestling with Newton's hypotheses non fingo and why so much of research is driven by hypothesis today.
Watch John Dickson and Lawrence Krauss on the 2013 episode of ABC's Q&A. 
Watch The God Delusion Debate between John Lennox and Richard Dawkins (filmed Oct 3, 2007) (mentioned in this episode)
The UK's Premier Christian Radio podcast Unbelievable hosted a live debate between Lennox and fellow Oxford professor Peter Atkins, and well-known atheist, earlier this year on science and faith. Check it out here.
Find out more about fine tuning with the book our 'phone a friend' guest Luke Barnes co-wrote with Geraint F. Lewis, A Fortunate Universe: Life in a finely tuned cosmos.
Read the obituary of Antony Flew, who John Dickson mentions in the podcast as accidently coming to a belief in a Creator late in his life.
Watch John Lennox talking about his memories of listening to C.S. Lewis lecture at Cambridge.
Get to know our guests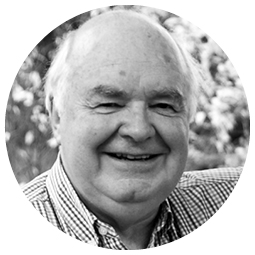 John Lennox is Professor of Mathematics at Oxford University (emeritus) and Emeritus Fellow in mathematics and the philosophy of science at Green Templeton College, a graduate community also at Oxford. He is also an adjunct professor at the Oxford Centre for Christian Apologetics. Prof. Lennox studied at the Royal School Armagh, Northern Ireland, and went on to Cambridge University from which he took his MA, MMath, and PhD. He worked for many years in the Mathematics Institute at the University of Wales in Cardiff, which awarded him a DSc for his research. He also holds a DPhil from Oxford University (by incorporation) and an MA in bioethics from the University of Surrey.
Lennox is the author of over 70 published mathematical papers and several books on the interface between science, philosophy and theology including God's Undertaker: Has Science Buried God?, Gunning for God, God and Stephen Hawking and Can Science Explain Everything. 
Send us a question
Oh boy, does John love questions. So don't be afraid to send them in. In season one, we'll be dedicating an episode or two for John to answer all your burning questions about Christianity. Want to know something more about a previous episode? Or perhaps you've got a question about faith that you've been struggling to find an answer for? Let us know here, or leave your question as a voicemail at 02 9870 5678.
Email This Story
Why not send this to a friend?