Reflect
grief
The great losses that broke our hearts in 2020
Reflection and prayer as 2020 draws to a close
In 2020, our hearts were broken many times over, as we empathetically leaned in to the loss of Christian leaders, celebrities and children alike. Many of us also had our own personal losses – I did.
In this article, we take a moment to reflect on some of the great losses we shared as brothers and sisters in Christ this year, to pray for those who are still grieving at 2020's close, and to entrust the new year to God.
On February 1, with Australians still reeling from the loss of lives, property and wildlife that had resulted from a summer's worth of ravaging bushfires, another tragedy captured Australians' hearts.
The deaths of siblings Antony (aged 13), Angelina (12), and Sienna Abdallah (9), along with their cousin Veronique Sakr (11) were simply devastating. Struck by a drunk driver on Bettington Road in Oatlands, the children had set out on a sunset walk to buy ice-creams at the local service station – an activity that is almost an Aussie kid's rite of passage.
Charbel Kassas (11), Veronique's Sakr's brother, was also badly injured in the crash and spent two months in a coma at The Children's Hospital at Westmead before waking up in April.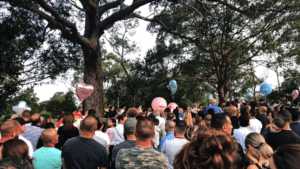 The children's parents received a wave of love from their Catholic, local area and wider Australian community. But, rather than retreat from the media in grief as expected, Danny and Leila Abdallah, who had lost three of their six children, stunned the nation with the generosity, forgiveness and hope they displayed – all grounded in their deep Christian faith – even in their darkest of days.
For me, as a journalist, meeting and writing about Danny and Leila Abdallah was profoundly impacting on many levels. At the time, I described the situation as "both one hundred per cent grief, and one hundred per cent hope". Months later, it still seems to be the best description I can come up with.
I guess it is hardly surprising then, that as this truly awful year draws to an end, I find myself still reflecting on the Abdallah's striking example with both gratitude and tears.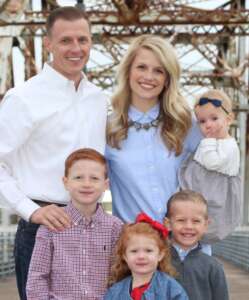 A little further afar from Eternity's Australian home, another tragedy on the road again engaged our readers, when 38-year-old Texas minister John Powell was killed in July.
Powell had stopped to help someone whose car was on fire after it had hit a truck. The driver of that car survived, but 38-year-old pastor Powell – a father of four – was killed, when another truck struck him.
However, when Powell's final sermon was reported in The Houston Chronicle, it became evident that he had died living out the exact instructions he had preached to his parishioners just two weeks prior to his death.
Powell he had implored his congregation at North Houston's Emmanuel Baptist Church that 'in the poor man's distress, Christians might be there.'
"How could we pray that God would have compassion on those that need it while not having compassion on them ourselves?" asked Powell. "It would be like praying for someone who got robbed and beaten and thrown into a ditch alive while we pass on our way to wherever we're going."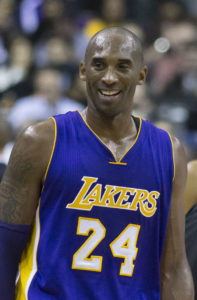 Kobe Bryant was well-known as a one of the greatest National Basketball Association (NBA) players of all time. Retiring in 2016 after playing for the Los Angeles lakers for 20 years, he was one of the top 5 highest point scorers in NBA history, a five-time NBA champion, and a duel Olympic gold medallist.
But when Bryant and his 13-year-old daughter Gianna, along with seven others, were killed in a helicopter accident on January 26, tributes to the star listed many more achievements than those of an all-star athlete.
Instead, Bryant's deep Christian faith as a devout Catholic was clearly identifiable as the driving force behind his life – and one that had even saved his marriage.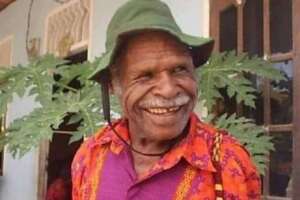 In November, an independent investigation revealed that Reverend Yeremia Zanambani of the Gospel Tabernacle Church of Indonesia (GKII) in Hitadipa, had been killed in Papua on September 19.
The 67-year-old pastor was among several people being questions about stolen military weapons. Heartbreakingly, the situation was just the latest in ongoing tensions between Indonesian authorities and Papuan people that trace back to Indonesia's shift, during the 1960s.
Reverend Yeremia Zanambani was known for translating the Bible into Papua's Moni dialect. And, according to CNN Indonesia, his final words were "I am a servant of God."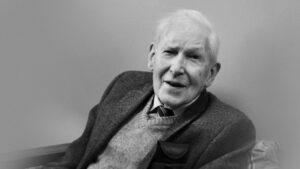 James Innell Packer, widely known for the best seller Knowing God, was promoted to glory at age 93 on 17 July this year.
Packer was widely known for the best seller Knowing God, and a key leader in the resurgence of evangelical scholarship that occurred after World War Two, as a theological literate evangelicalism – as distinct from fundamentalism – emerged.
"His books have sold millions of copies worldwide and and are cited by many who have read them as turning points in their lives as Christians," Alistair McGrath writes in his biography of Packer: To Know and Serve God.
Yet in this "personal tribute to Packer from a student – and sister in Christ" by Nerida Peart, Packer also emerges as a brilliant, humble and pastoral-hearted teacher whose personal encouragement was the kind that could inspire his students for a lifetime.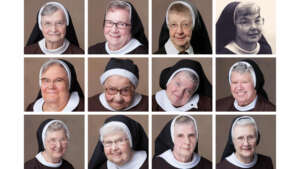 Finally, in a year when the grim milestone of one million global deaths from COVID-19 was passed before the end of September, reporting on the deaths of those killed in the pandemic was an overwhelming – if not impossible – task.
Yet this story, of 13 nuns – one-fifth of the population of the Felician Sisters Convent in Livonia, Michigan, USA – provided us with obvious reason for lament.
Aged between 69 and 99, the thirteen women were lost to COVID in June and July, just as the world began to wrestle with difficult, ethical questions of healthcare rationing. Discussions about ageism and how the vulnerable among us should be protected became necessary parts of the conversation, and continue to be.
Within that wider conversation, the Felician sisters, and these accounts of their many accomplishments, were an excellent reminder of the extraordinary value of ordinary believers who lead quiet lives of Christian service.
Pray
Some prayer points to help
Prayer for 2020's close
Megan Powell du Toit has graciously penned this prayer for Eternity readers, using refrains from the Psalms, as we reflect on 2020 and look forward to 2021.
Lord, I come to you at the end of a long and grief stricken year. But it is not Godforsaken.
For you, God, see the trouble of the afflicted; you consider their grief and take it in hand. Psalm 10:14
I bring to you my own griefs. Loss of joys, hopes and loved ones.
May your unfailing love be my comfort. Psalm 119:76
I bring to you the griefs of your people. Losses of cherished communal practices, and of beloved saints
May your unfailing love be with us, Lord, even as we put our hope in you. Psalm 33:22
I bring to you the griefs of our world. Griefs so large I find it hard to look at them.
But you God will never forget the needy; the hope of the afflicted will never perish. Psalm 9:18
And so, I pray that you will renew our hope and deliver us from every evil
For your love, Lord, reaches to the heavens, your faithfulness to the skies. Psalm 36:5
In the name of Jesus, our deliverer.
Amen