The US is reeling after an angry mob stormed the US Capitol Building today. And it seems Christianity has played a central role in the unprecedented action.
Protestors held signs shouting "Jesus Saves" and "Jesus 2020".
Speaking at the 'Prayer to Save America Rally' yesterday, in the lead up to the #TrumpMarch, Tennessee pastor Greg Locke riled up the audience: "It's time to stand up, church! It's time to stand up, patriots! It's time to stand up, pastors! And push back. This is America, and we're going to keep it free. If you believe that, give the Lord some praise. Where the spirit of the Lord is, there is liberty!"
Brian Gibson, a pastor from Kentucky, spoke from the podium, saying "We are not fighting FOR a victory, we are fighting FROM a victory. We serve a resurrected Jesus.
"We're so glad all of these patriots are here," Gibson yelled to the thousands surrounding the podium. "Does anybody think that America's worth fighting for?"
"How many of you are believing that the people we elected are going to do what's right? And they're going to stand against all of the injustice and the fake votes."
Pastor Mark Burns, which Time Magazine called 'Trump's top pastor' also spoke, warning: "We're here to serve notice. Because this is a demonic attack from the gates of hell."
Eternity believes the images speak for themselves: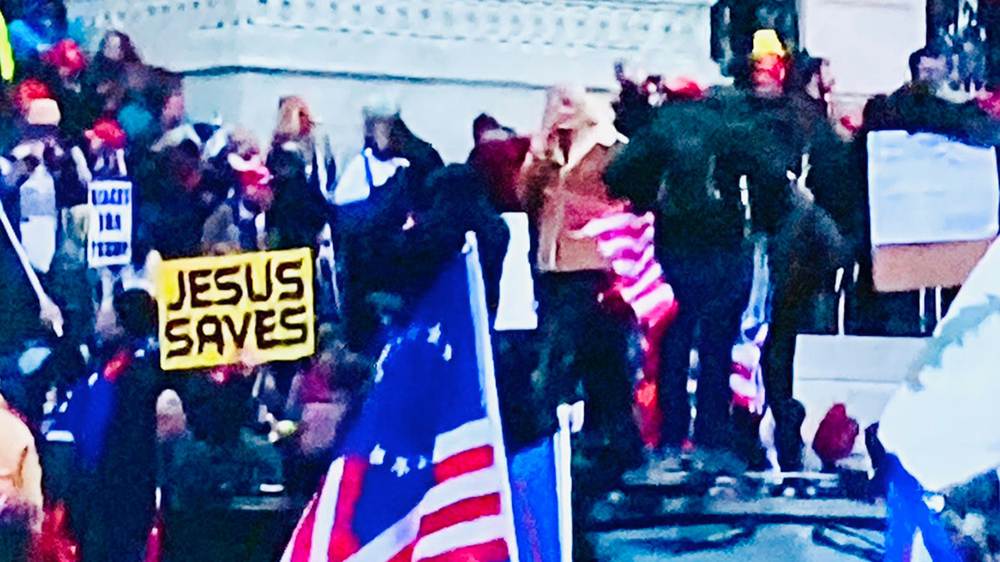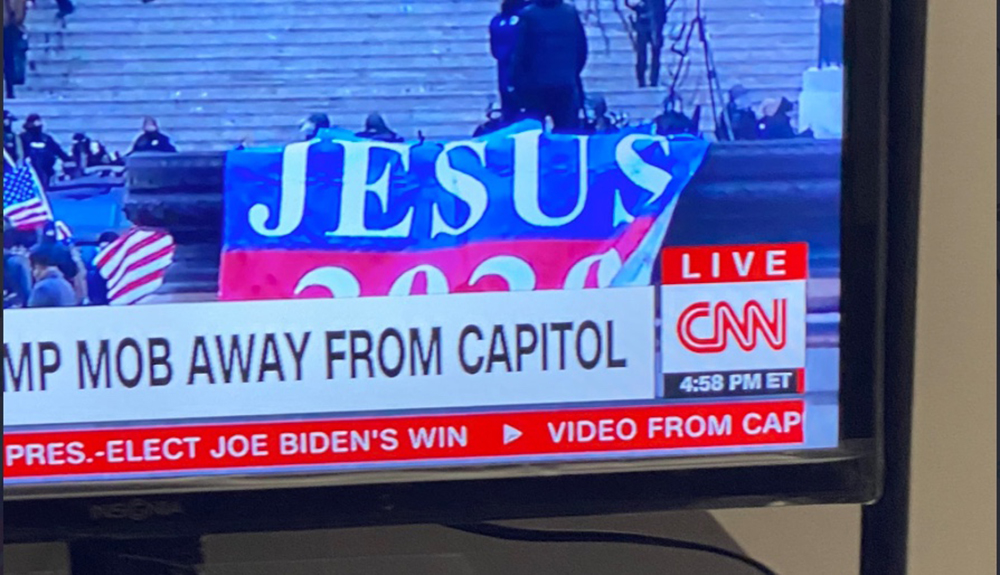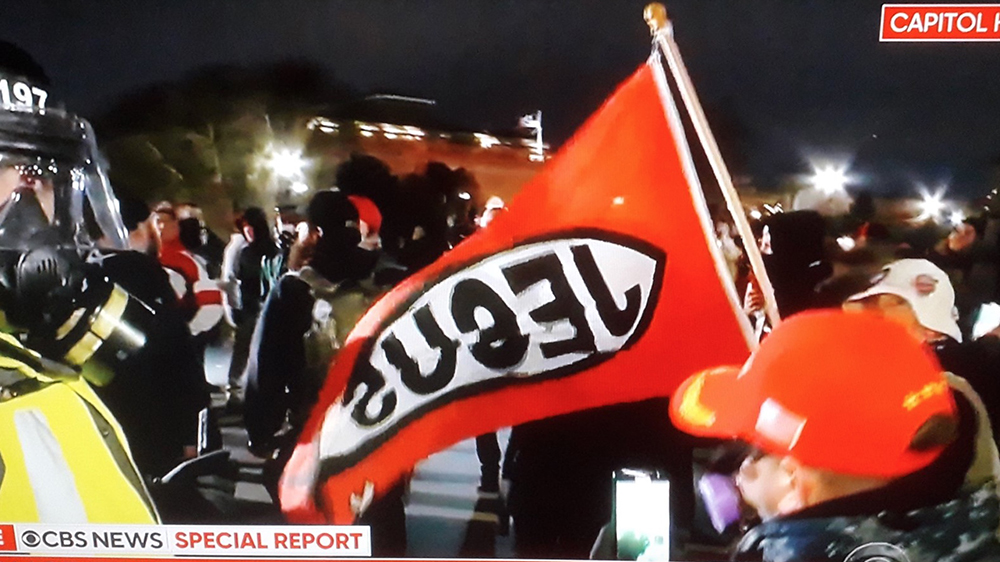 Email This Story
Why not send this to a friend?