World
coronavirus
Virtual vigils, pilgrimages, opera, art and more
A plethora of Easter-at-home resources from across the globe
Christians right across the world are facing the reality of a very different Easter this year, with many annual events cancelled.
Although the restrictions resulting from COVID-19 might prevent Christians from gathering together physically, it's also forced them to come up with new and creative ways to not only keep old traditions alive, but to throw open the virtual doors and invite others to join in.
Here are just a few of the many resources and opportunities you can access this Easter:
Become virtual pilgrims of the world's holy cities
Jerusalem
This year, celebrations for all three Abrahamic religions (Judaism, Christianity and Islam) are scheduled for April – a convergence that hasn't occurred since 1992. Before the global pandemic hit, Jerusalem –the holy city of the holy land God gave to Abraham – had been busy preparing to host a projected 400,000 Jewish, Christian and Muslim tourists for Passover, Easter and Ramadan.
Now, with the city in lockdown, Jerusalem's Tower of David Museum is making available online 'The Holy City', a virtual reality tour of Israel. Admission is free, from the first day of Passover (April 9), through Easter weekend and continuing until the first day of Ramadan (April 24).
"Cutting edge 3D video and audio capture technologies enable real environments to be captured in unparalleled detail," proclaims the museum's website. "Through exclusive relationships with key local religious figures, the film crew was granted unforeseen access to key holy sites throughout Jerusalem; including The Western Wall, The Holy Sepulchre, Al-Aqsa mosque and The Dome Of The Rock."
Virtual tourists can be immersed in a 360 degree view of the Holy City and even experience the Holy Fire Ceremony from 2019. This sacred, ancient ceremony takes place on Orthodox Easter's Good Friday (which falls on April 17 this year). Usually, thousands of worshippers flock to Jerusalem's Old City and crowd into the small chamber of the Church of the Holy Sepulchre's Edicule where tradition holds Jesus was crucified, buried and resurrected.
Then, the crowd pass a flame from person to person with each lighting their own candle and move out. The flame is then transferred to special containers and dispatched to Orthodox Christian communities around the world.
This year, though, it will be attended by just 10 religious leaders from various Orthodox denominations.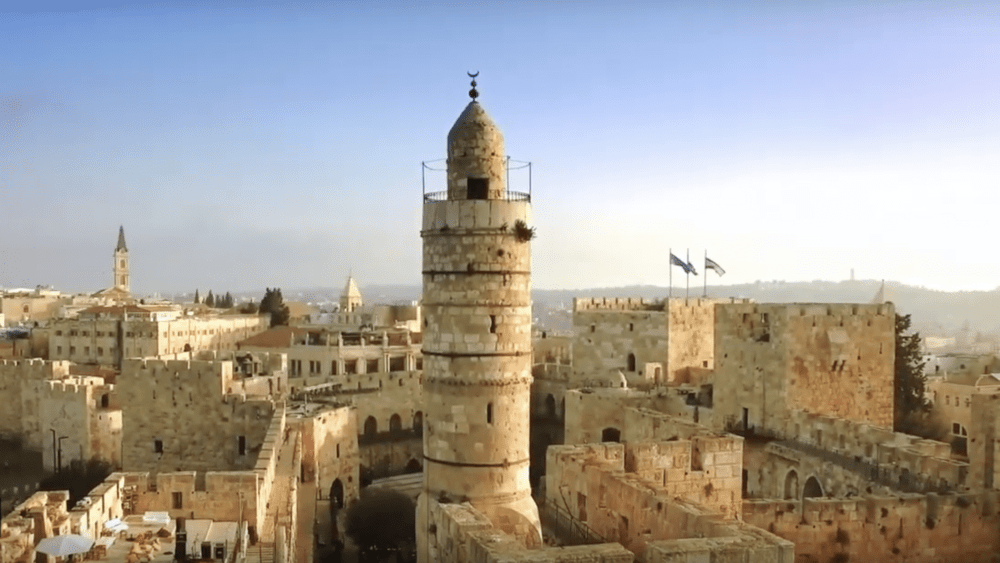 Vatican City
Another holy city popular with Christian tourists at Easter that will be eerily empty this year is Italy's Vatican City.
Instead, any would-be pilgrim can now access the week's events via livestream as Pope Francis celebrates the traditional Holy Week rites at the altar of the Chair in St. Peter's Basilica, including: Mass of the Lord's Supper (April 9), the celebration of the Passion of the Lord on Good Friday, and the traditional Via Crucis (April 10), Easter Vigil Mass (April 11) and Easter Sunday Mass (April 12).
Check the Vatican's Youtube and Facebook for event times. NOTE: They are in local Vatican City times.
Enjoy Easter-themed cultural experiences
Opera
Also in Italy, world renown opera singer Andrea Bocelli will livestream a free "Music for Hope" Easter concert in Milan's historic Duomo Cathedral – again sans a physical audience, with a playlist reportedly including both "Ave Maria" and "Sancta Maria."
Art
The culturefest continues across the channel, with the UK's national gallery offering a virtual tour of the Sainsbury Wing of the gallery, where many great works along Easter themes are displayed. But if virtual strolling through an art gallery isn't for you, the museum has collated Easter artworks here.
Deepen your spiritual practices
Virtual prayer vigil
If a Silent Saturday vigil is a usual part of your practice, 'Rumours of Hope' is livestreaming an online vigil where you can "watch, weep and pray" with believers across the world.
Virtual stations of the cross
New Hope church has prepared a virtual tour of 12 Stations of the Cross to help Christians reflect on what Passion Week means this Easter. Just be sure to make your cross first!
Email This Story
Why not send this to a friend?