Historic change means Anglican Priests can report crimes confessed to them in private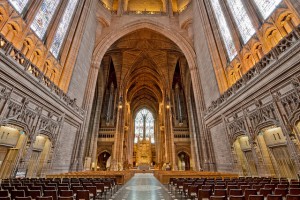 Leaders of the Anglican Church have unanimously voted in favour of Priests no longer being bound by confidentiality if they are told of serious crimes.
Bishops, clergy and representatives of the Church voted to amend the 1989 canon on confession at the General Synod in Adelaide yesterday, however each individual Diocese will need adopt the new policy.
The change comes in the same week as the Royal Commission into Institutional Reponses to Child Sexual Abuse interim report is handed down.
The findings of the Commission have brought the inviolability of "the Seal of Confession" in the Catholic Church in particular, to the fore.
In 2012 Cardinal George Pell created a controversy when during a press conference about the announcement of the Commission he reiterated that, for Catholic Priests, "The seal of confession is inviolable."
It angered victim group Broken Rites and created a media storm around the inviolability of the seal.
The decision this week by the Australian Anglican Church to free Priests up to report any crimes confessed to them to the police has been welcomed by many in the Church, although the victim group Broken Rites said the confession was "a side issue" and that they had "more important things to work on".
Feature image: Michael D Beckwith via Flickr
More