Two of the most popular online Bible reading tools have reported a huge increase in the reading of the biblical story of Noah online, after the release of Darren Aronofsky's controversial blockbuster, Noah, starring Russell Crowe.
YouVersion, makers of the Bible App and bible.com report a 300 per cent increase in readers from the United States opening the Noah story in Genesis 6, and a 245 per cent increase in those opening it worldwide. A full-page ad placed by the film's creators in the New York Times upon launch of the movie encouraged readers to read the biblical account of Noah on the Bible App.
Similarly, BibleGateway.com says visits to Genesis 6 on their Bible website increased 223 per cent from the previous weekend, after the Noah movie was released.
"I imagine this represents a lot of Noah viewers looking to compare the film with the original story, or people just refreshing their memory of a classic Bible story that everybody's suddenly talking about," says BibleGateway blogger and senior content manager, Andy Rau.
In Australia, 'Noah' was a popular Google search term last week, with 10,000+ searches and a number 7 ranking for most popular search terms on 30 March, during the weekend of the film's Australian release.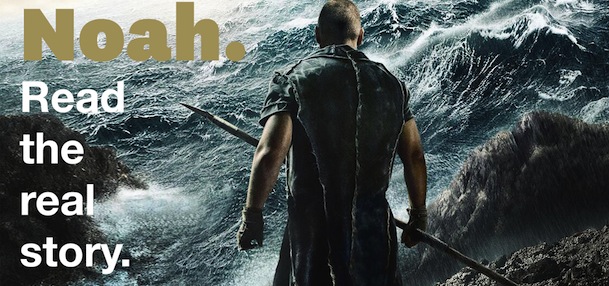 For more on the Noah movie, reviews, Bible reading resources on Genesis 6-9 and background on the movie's controversy, click here.