archive
Mission News
Persecuted church correspondent tells stories of those beaten for their faith
A young vibrant woman in her early 20s bustles up to me, sticks out her hand and introduces herself as Diwa*, a journalist and field officer for Open Doors.
"I love people," says Diwa. "I love listening to people. It's fun to listen to their stories. People have different stories and I love listening to how they came to faith, and to how the Lord works in them, and how the Lord has called them to do what they are doing."
Often for months at a time, Diwa travels to countries in South and South East Asia to meet Christian believers, photograph their lives, and listen to their stories.
"I love listening to their testimonies of God's faithfulness, even when they are persecuted," says Diwa.
"I've met people who have been beaten for their faith, who have been imprisoned for their faith, who have been threatened constantly by the government, by the police, for their faith. And still, there they are, living life and doing it for Jesus, [deciding to] obey him and stand for him even if life is like this."
From a young age Diwa believed that God wanted her to tell the world of his love and goodness. At university she studied journalism, and soon noticed her growing desire for the whole world to know Christ, and for Christians to see how God works in different contexts.
In her work as field officer, Diwa gets to sit with persecuted believers and hear their stories, and then tell the world of the myriad of ways these Christians trust Jesus.
She tells them, "people from all over the world are praying for you, they care about you, and they love you. They want to see you grow in your faith."
"To be able to say that to them is the biggest privilege ever. The people are the best thing about my job, and seeing how God works in them.
"It amazes me how they press on."
Recently, Diwa travelled to Myanmar, where she met Hannah*. This is her story.
---
WHEN HANNAH ENDURED
*This story is reproduced from the Open Doors Exposure blog, with permission.
In a small church with sky blue walls is a woman with gold, heart shaped earrings.
Her wavy hair is collected in a bun and her cheeks are patterned with beige streaks of sunscreen. She sits on the floor with men and women singing praise — glory, hallelujah— oblivious to their surroundings, voices bouncing off the walls, their ears lent only to the mellow strumming of their pastor's acoustic guitar.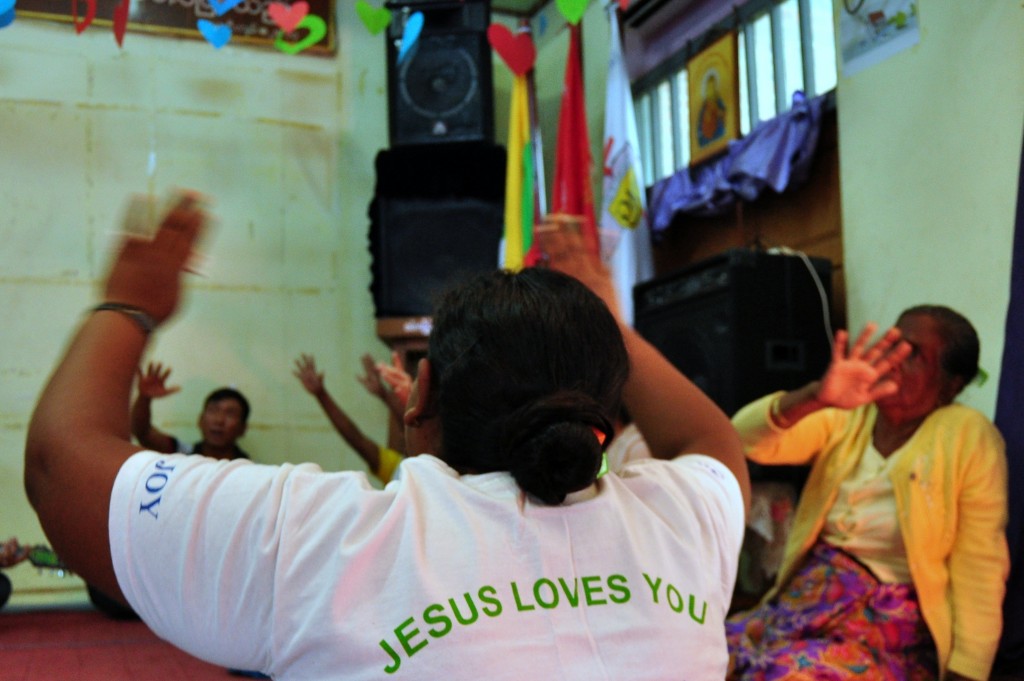 The woman with the gold, heart-shaped earrings says she has always been religious. How could she not be, one might wonder, when she lives in the land of glistening pagodas?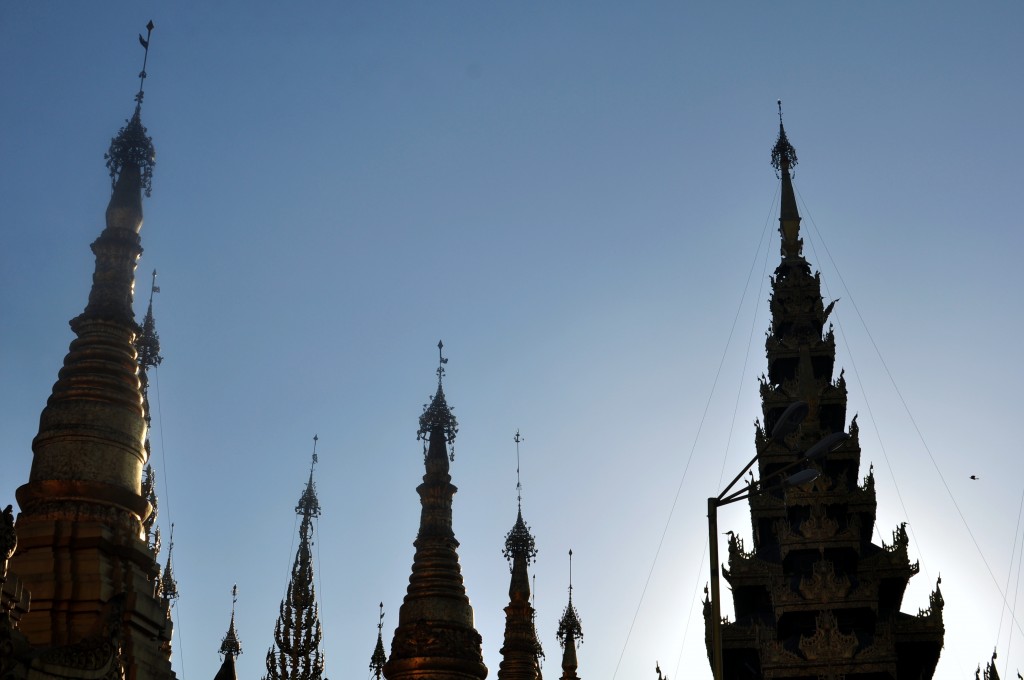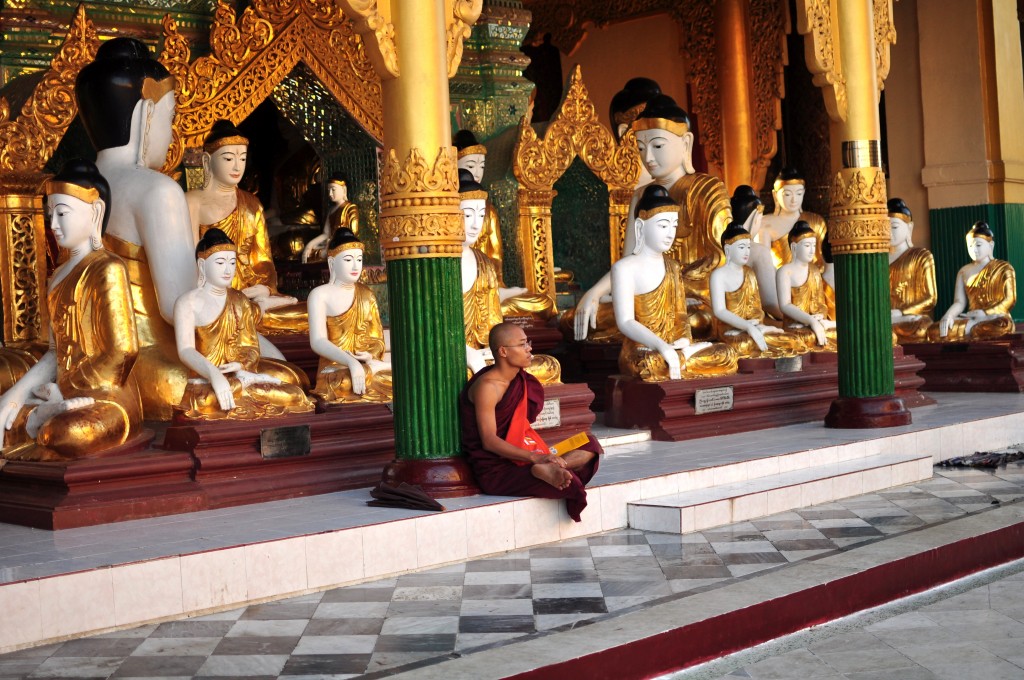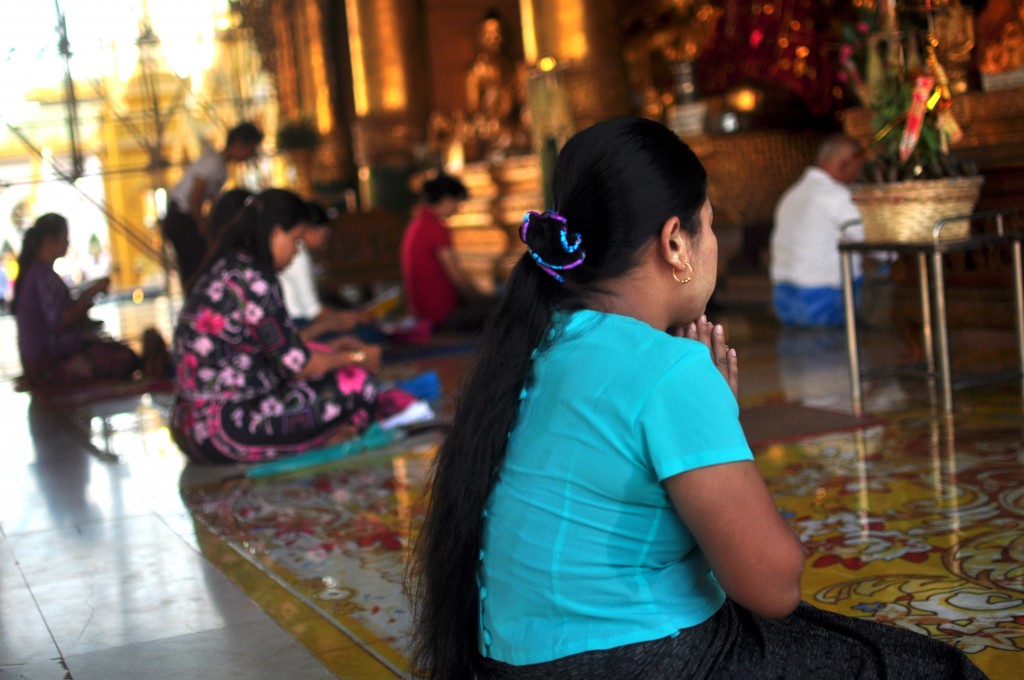 Long before she gave her life to Christ, the woman would wake up before light and prepare meals for the crimson-robed monks who would regularly pass by her doorstep. As part of family tradition, she would bathe Buddha statues, offer food in the temples, meditate, and memorize Buddhist prayers. Her family practiced Hinduism too. This woman comes from a long line of mixed devotees, her parents being the most steadfast of them all.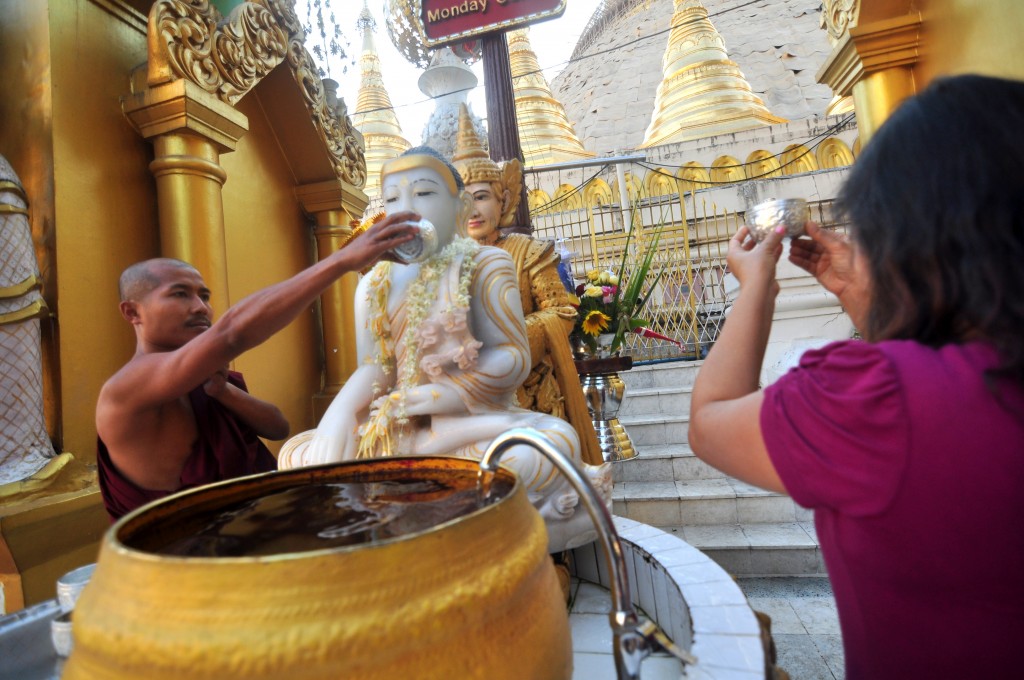 Her name is Hannah*. And in the small church with sky blue walls, fourteen years after she came to Christ, she raises her hands and sings to the Lord. She says it was through a song that she received Jesus Christ.
The year was 2001. A Chin lady, whom she had met randomly at school, befriended her and invited her to come to church. Hannah didn't want to go at first, but around Christmas time she began to feel sorry for the persistent lady and gave in to her invitation.
"Do not come to my house," she told the Chin lady. "Let us meet by the road. Then, we will go to church."
It was dangerous and different. The decision to attend church would not go over well with her pious parents, but all her worries slipped away when she heard the choir's Christmas melodies ringing from the windows. The lyrics said it was Christmastime – the time when Jesus should be given a place in her heart. She savored the tune, listened to its truth, and gave her whole heart for Jesus to fill.
Everything was different when Hannah got home. She headed straight for the images of Buddha in her house and removed them from the premises.
"They are not alive," she says, "Jesus is alive. I no longer wanted to worship them."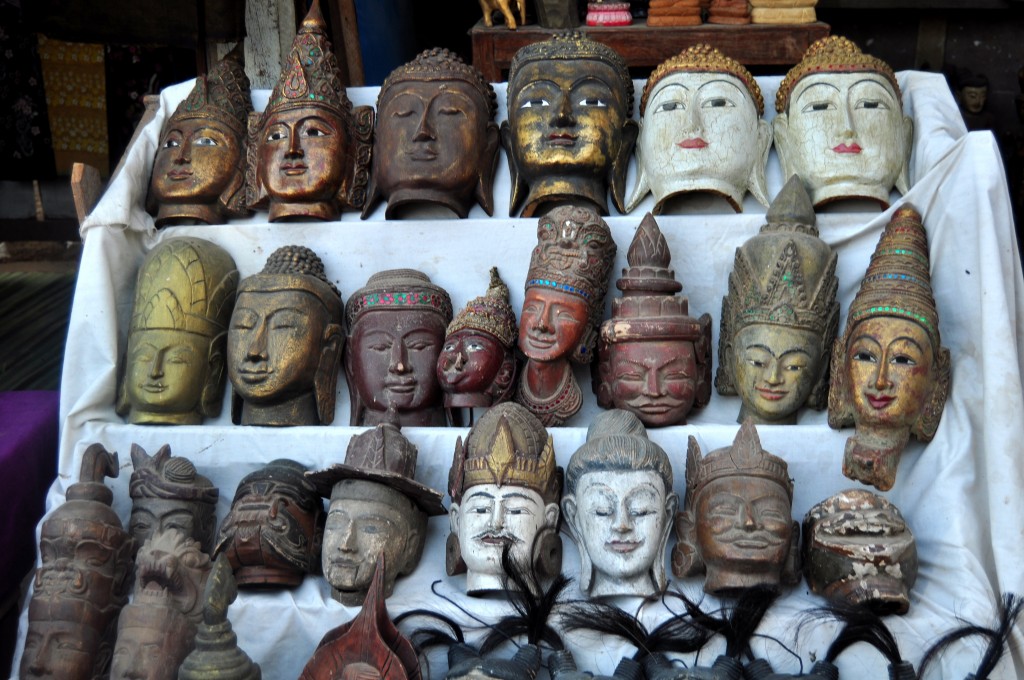 Hannah was changed.
After she prayed for Jesus to fill her life, she became thirsty for the Living Water. Hannah came to church not only for worship service on Sundays but on Wednesdays to attend the prayer fellowship and on Saturdays to help out with the youth. She did all this in secret. Or at least she tried. But her sister told their mother about her activities, and Hannah soon learned the cost of following Christ.
Hannah was beaten by her own mother for her faith.
The first time was from her nape to her waist.
Japanese style, Hannah called it. Japanese style meant karate chops on her back blown with all the force her mother could muster. Japanese style meant scratches planted on her flesh by the same hands that rocked h
er when she was a child.
Worship service on Sundays. Youth on Saturdays. Prayer fellowship on Wednesdays. If her sister tattled, her mother would hit her, or would simply forbid her to eat anything from the house.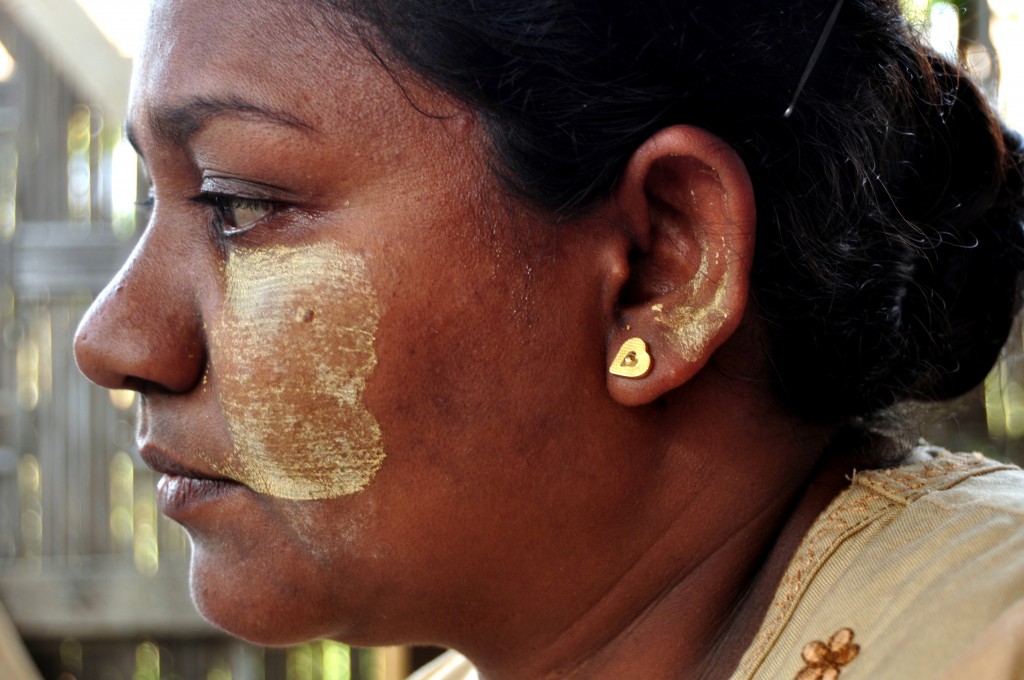 She tried bringing her stepbrother to church, but they got caught. This time, by their father. "We are not Christian," the father said. And he cursed them, taunted them, and prohibited them from going back.
Another time, Hannah's father smashed her head against the wall.
"I was beaten whenever I went to church. After I came back from church, I was beaten. When I went to church, I would look behind me to see if my mother was following me.I was worried that she would go in front of the church and curse the church members. She has been beating me like this for two years."Two years she endured persecution from her parents and was betrayed by her sibling. Two years she spent looking over her shoulder to confirm that her church attendance wasn't harming anyone else.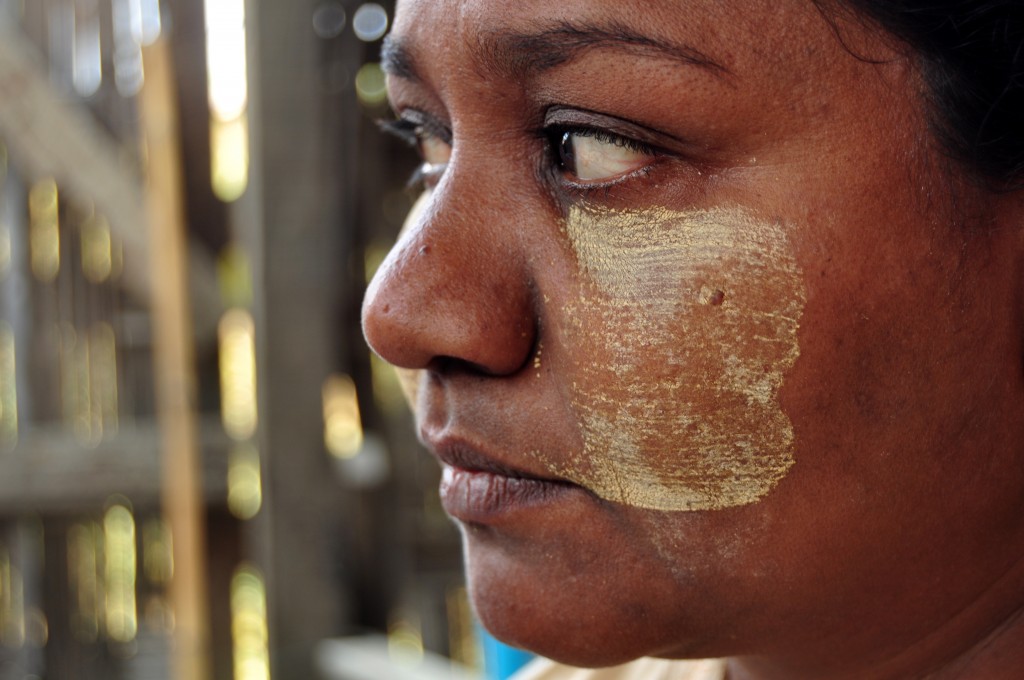 "My mother knows she can't stop me," Hannah adds."One day, she told my sister that I was totally mad, so my sister came to me with plans to curse me. I did not react. I was teaching Sunday school at home at that time, and I learned that my sister was secretly listening to the teaching. I finally had the opportunity to invite her to church and our home cell group. She became very happy with the fellowship and the singing, and in 2004, she accepted Jesus Christ."
It is 2015.
Hannah's mother is softer now. There are no more scratches and welts on Hannah's back.
Her mother, at one point, attended church.
She does not believe in Jesus yet, but though she struggles, she tries to understand her daughter's faith.
Despite the suffering that she has endured from her parents, Hannah chooses to forgive:
"At first I was angry with my mother, but later on I realized that even Jesus himself was beaten to save us.""By the strength of God, I became capable and I was able to bear the suffering. I love Jesus Christ. I know that Jesus saved me. I forgive my mother. She just wants the best for me. Jesus suffered a lot. When he was persecuted, He suffered a lot. I forgive my mother. I will not stop going to church. I want you to pray for my three sisters, my relatives, my mother, and my uncle — I want you to pray for all of them to accept Jesus Christ. I pray for them with tears."
In the small church with sky blue walls, Hannah and ten others sit at the foot of the cross.
They sing to the Lord with hands raised, heads bowed, and hearts bare, basking in the glory of God in their midst.
A few feet away from Hannah is a woman in a violet shirt.
The woman is deep in prayer, tears pouring from her eyes, sweat rolling from her brow.
She is Hannah's sister – the same one whose whispers led to Hannah's bruises long ago.
And today, on the church stage, knees planted on the floor, she declares:
"Holy, holy, holy is the Lord."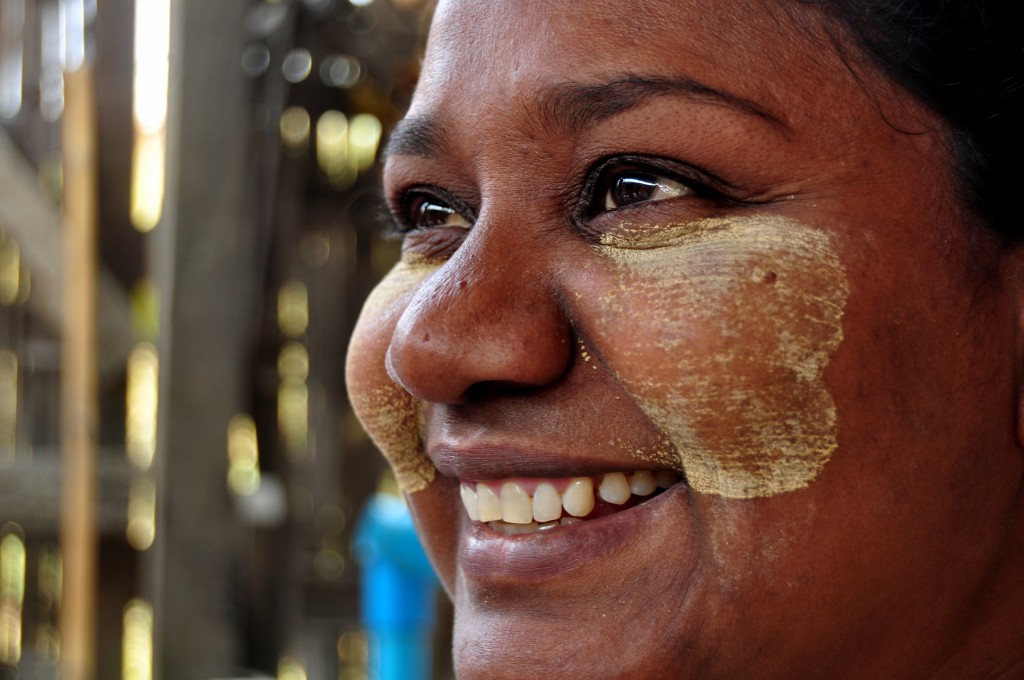 *Pseudonym used for Hannah's protection
Email This Story
Why not send this to a friend?