It is going to take anti-porn campaigner Letitia Shelton 23 days to cycle the 2,240 kilometres from Darwin to Broome in June. The plan is to raise $200,000 for a book called How to Talk to Your Kids about Pornography. She wants to get it into 30,000 houses in her hometown of Toowoomba, equipping parents/adults to have the all-important conversation with their children.
"Porn is grooming our boys to be the next generation of abusers." – Letitia Shelton
"I've never done anything as big as this, my previous longest ride was 170 kilometres," Shelton tells Eternity. "I don't feel nervous, just hoping I've trained enough and can keep up with the group."
"I've picked this issue as I have spent 20 years working with abused women and girls. Porn is grooming our boys to be the next generation of abusers; there are clear links between porn and violence/abuse and I have heard the stories first hand."
She recounts one family's story. "One mum in the States told me when I was over there on my last trip that her son was so addicted to porn, even though she had disconnected the internet in her house, her son would sneak out at night to sleep outside Starbucks where he got free wifi and could watch porn."
She points out that the average age of exposure to porn now is somewhere between the ages of 8-11.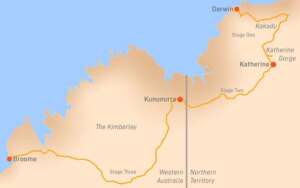 "I hope through this trip we can raise funds to get this book into adults hands and make them aware of how porn is impacting their kids – and to empower adults to have the conversation on the harms of porn with kids before they end up in full-on addictions."
"Weekly, I have parents contacting me asking for help with the 15 or 17 year old who is addicted to porn.
"It always makes me wonder how things could have been different if parents had started the conversation much earlier with their kids, so kids understood what it was they were seeing and what they should do to keep away."
A  survey by the Australian Government shows that while 77 per cent of parents believe it is their role to speak to their children about porn, less than half do.
Shelton belives that can be simply because many parents/adults just do not know what to say, when to say it or how to have these tricky conversations. Hence the book. And the bike ride.