Culture
Eternity's top stories for 2018
It's all about Scott Morrison … and Hillsong … and Scott Morrison.
We've had our biggest year ever in 2018, and we're looking forward to telling more stories and reaching more people in 2019!
We want to take this opportunity to remind you of some of your favourite stories of 2018: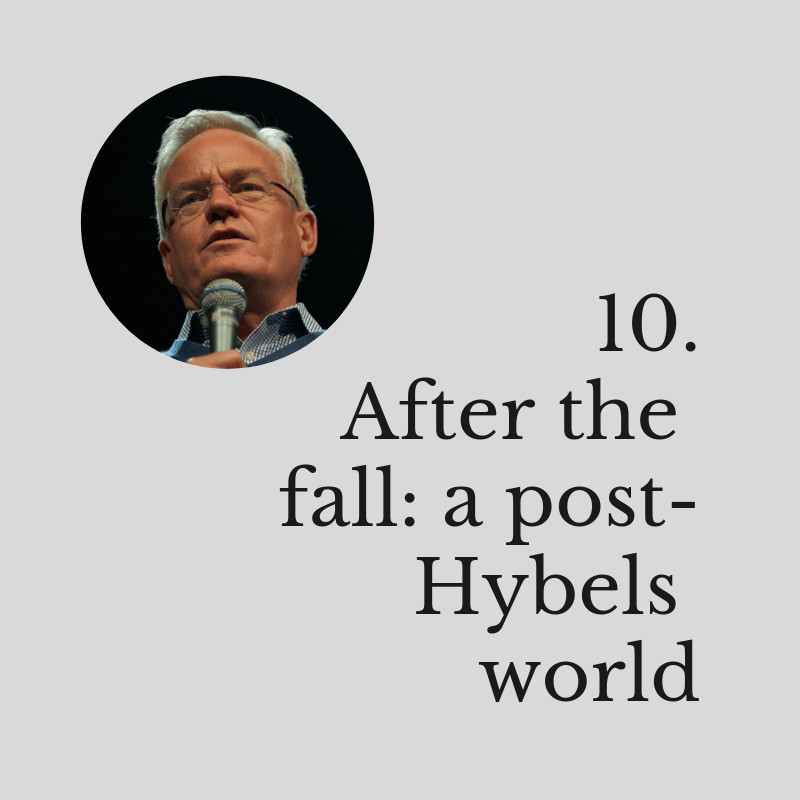 It could happen in any denomination: the fall of a respected leader due to moral failure. Bill Hybels, of Willow Creek (an influential mega-church near Chicago), was one of 2018's highest profile examples. In the aftermath of Hybels stepping down due to allegations of sexual misconduct, two Australian leaders responded in very different ways. Stu Cameron of Newlife Church on the Gold Coast supports the Global Leadership Summit movement which Hybels once led. Michael Frost of Morling College gives an outsider's point of view. Both provided their views to Eternity, side by side.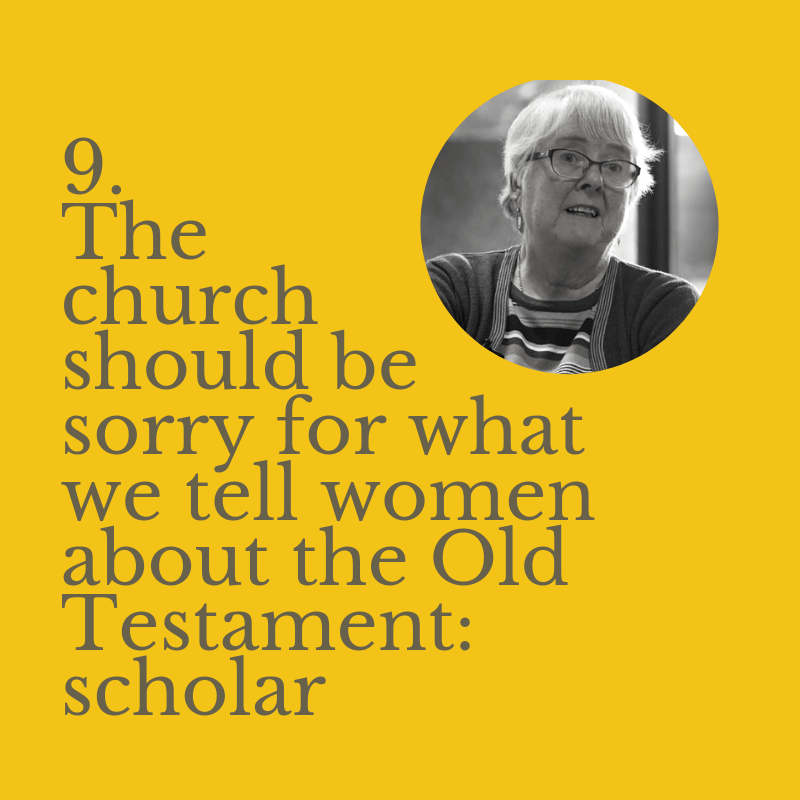 More than just an example of a headline baited for your click, our interview with English theologian Mary J. Evans took a look at gender issues in a very different way from many other conversations during 2018. While #MeToo and domestic violence rightly shaped coverage of how women are and should be treated, Evans brushed a broader canvas of how the Bible has been used to diminish women. And her response to this oppressive use of Scripture was clear: "We need to say sorry. We need to say, 'we have seen you treated in ways that are so negative and we haven't done anything about it, and we've even reinforced it. Not [necessarily] because of sexual abuse, but because we have treated you in ways that implied you weren't people. Because we write articles in biblical dictionaries on women, but not on men, which suggest women are 'topics' and not that the Bible is for them, too."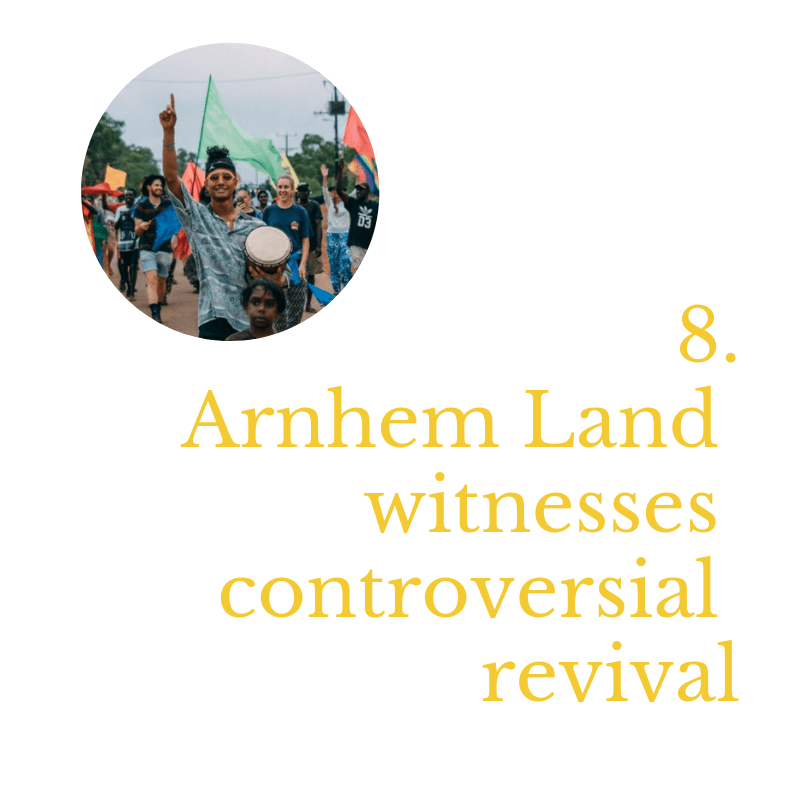 You might not know this, but stories about indigenous Australians steadily appeal to Eternity readers. Whether it's a new translation of Scripture or a social issue being examined, you love to read about First Peoples. Anne Lim's overview of notable changes in Arnhem Land revealed various perspectives. Some were happy to describe the Holy Spirit's work in Arnhem Land as a revival; others were more cautious (yet hopeful) about the level of conviction going on in the longer term.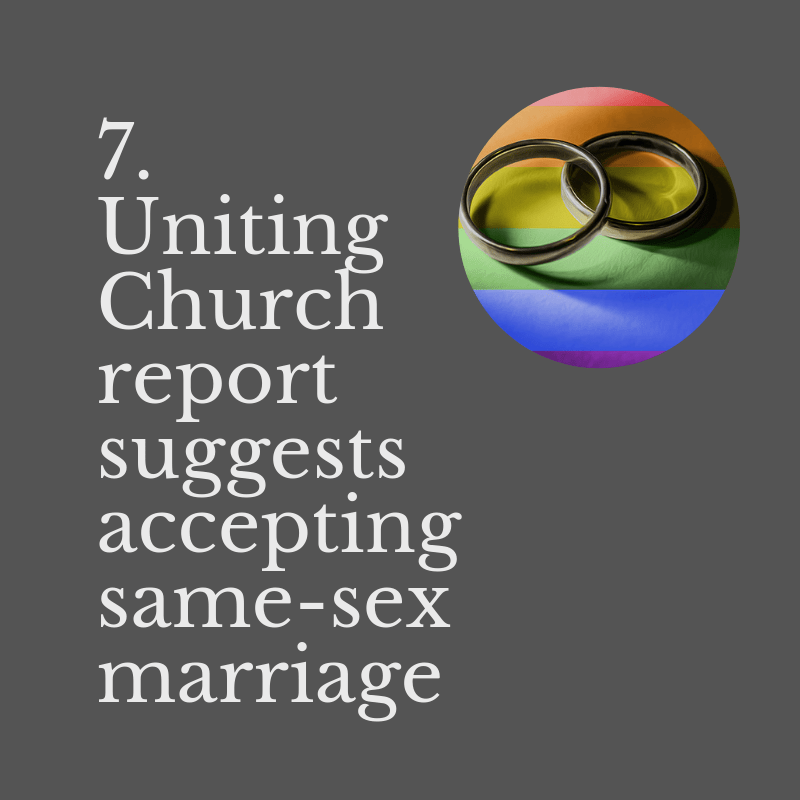 After a 2017 dominated by the Same-Sex Marriage Plebiscite, 2018 was peppered with ramifications for Christian denominations and organisations. Ahead of the Uniting Church's National Assembly in July, an official church committee presented a report about whether to accept same-sex marriages. Eternity covered the decisions leading up to and at the UCA National Assembly, as well as the fall out.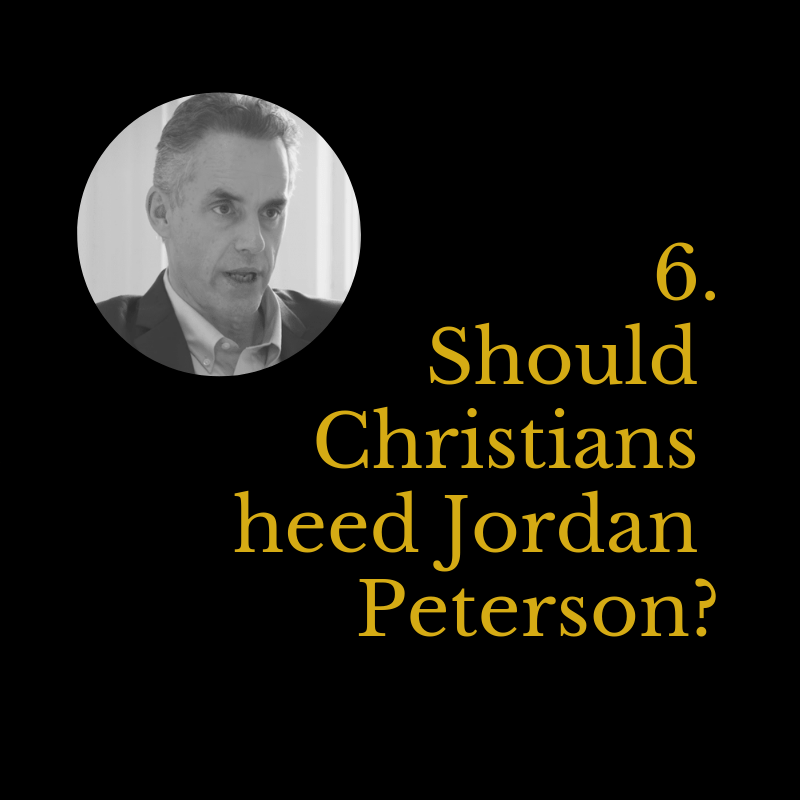 When the controversial Canadian psychologist Jordan Peterson, dubbed a "culture warrior," came to Australia earlier this year, he spoke to thousands at sold-out events and showed why he might be a Christian's favourite non-Christian, according to Alex Smith, who attended the events.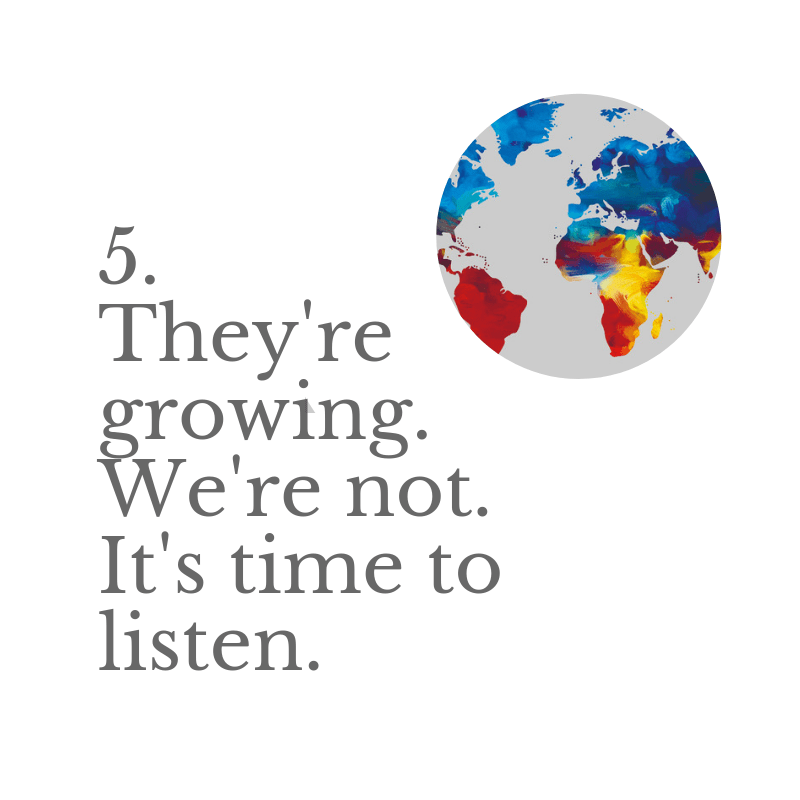 Graham Hill, from Morling College in Sydney, writes that while many statistics show the church in the West is in multi-generational decline, the opposite is true almost everywhere else. Non-Western cultures and churches aren't the minority any more: they are the majority. He offers 12 ways the Australian church can learn from the global church today.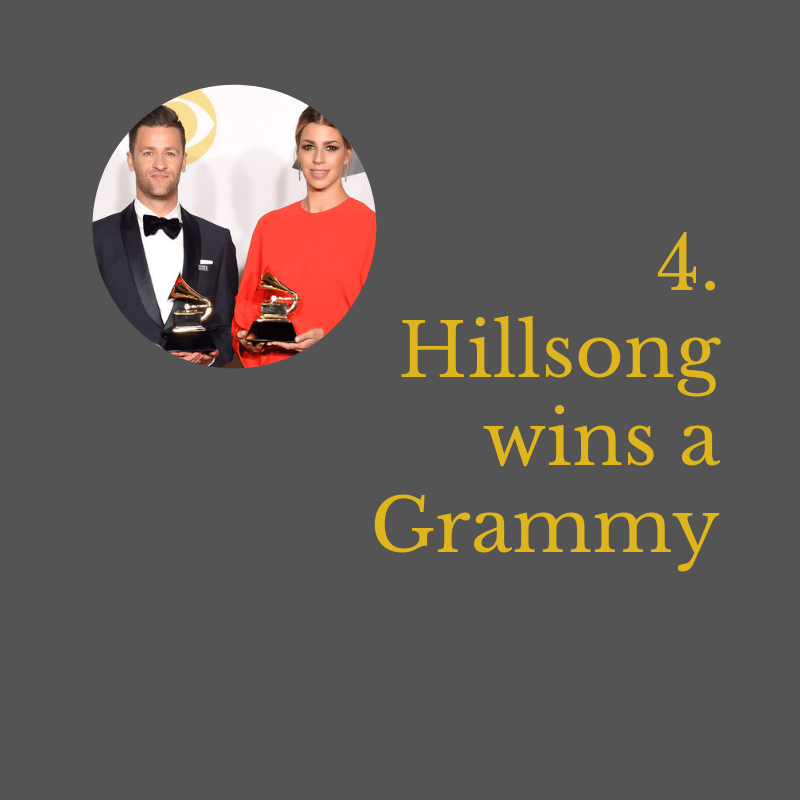 Hillsong Worship won its first Grammy in 2018, for uber-popular song What A Beautiful Name. The team who travelled to the US to receive the award checked in with Eternity with frequent updates from their exciting day.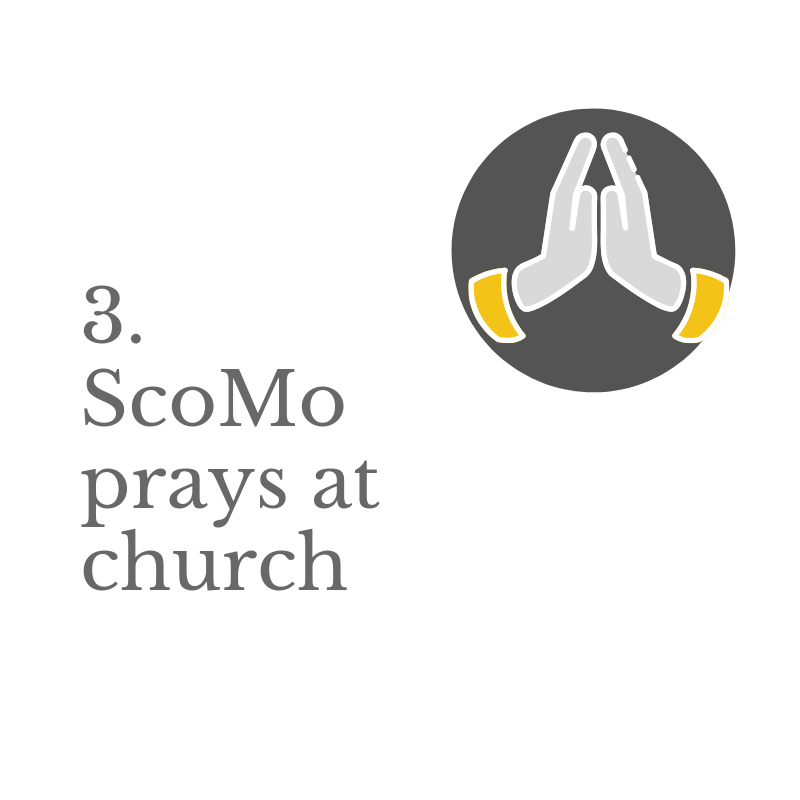 That time the Prime Minister turns up at your church and gives a spontaneous prayer.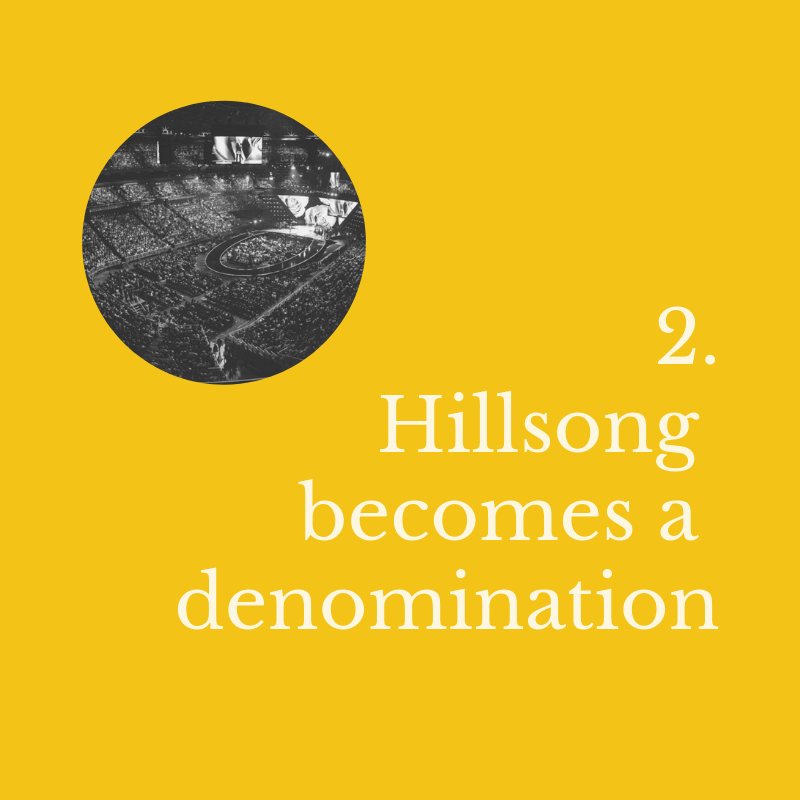 Hillsong Church became an official denomination in 2018, withdrawing from the Australian Christian Churches (ACC). "As Hillsong Church has continued to grow, we no longer see ourselves as an Australian Church with a global footprint, but rather a global church with an Australian base," said Brian Houston in a statement.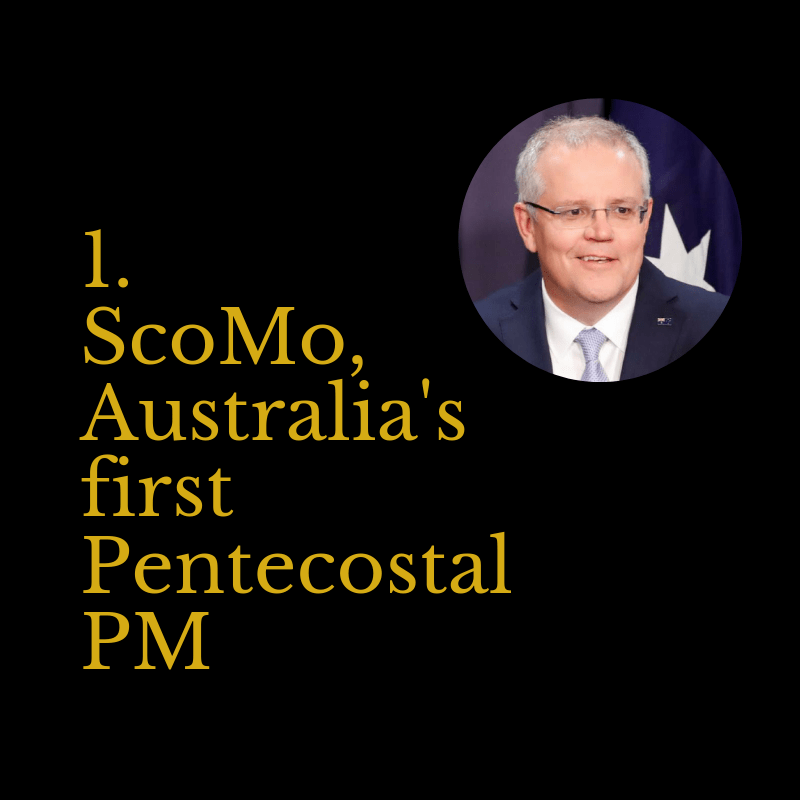 We are all tired of Australia's top job being a revolving door. But this year's turnover of prime minister brought something new to the table – an openly Pentecostal Christian. Other PMs have followed Jesus as they lead Australia, but Scott Morrison is the first who is a member of a newer branch of Christianity.
Email This Story
Why not send this to a friend?