Australia
Christmas
12 books you should have on your bookshelf
Plus, you have the chance to *WIN* every book on this list
Christmas is just around the corner and we know that buying presents can be stressful, so here are some gift ideas we think your friends and family might enjoy.
Plus, as our gift to you, we're giving you the chance to win every item on this list.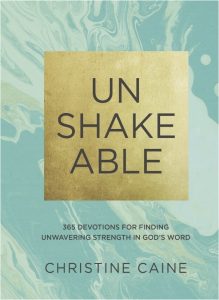 Fuel your faith every Friday with our weekly newsletter
Unshakeable by Christine Caine
Ever lost track of what God is doing in your life? Ever gotten bogged down in the daily grind? Have you forgotten who God made you to be?
God is bigger than fear or shame or that voice in your head that whispers that you are not enough, too broken, or too flawed. This year-long devotional by popular author Christine Caine might just get your faith back on track.
BUY NOW: $24.99 from Koorong (also available as an eBook)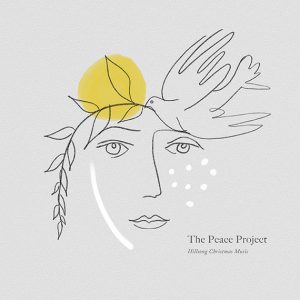 2017 Hillsong Christmas: The Peace Project (CD)
So it's not technically a book, but we think it would be a pretty perfect soundtrack to decorating the Christmas tree. Go on, give Mariah Carey's Christmas album a rest and give this one a hearing.
Includes fresh arrangements of five of the most beloved Christmas classics including Hark, O Holy Night and Joy to the World. Also, there are seven new, vibrant tracks such as Prince of Heaven, Seasons and Peace Upon The Earth.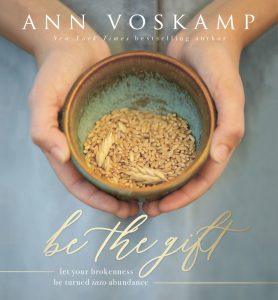 Be the Gift: Let Your Brokenness Be Turned Into Abundance by Ann Voskamp
It turns out that sometimes the moments when you feel the most broken are the moments God calls you to give yourself to others. This book will challenge and encourage you to listen to God and look for opportunities to be his gift to others.
BUY NOW: $19.99 from Koorong (also available as an eBook)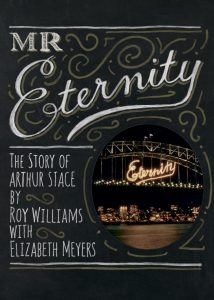 Mr Eternity: The Story of Arthur Stace by Roy Williams and Elizabeth Meyers
Almost every day for 35 years, Arthur Stace spent hours writing a single word – Eternity – on and around the streets of Sydney. Sometimes his mission took him much further afield, to country New South Wales and even to Melbourne.
Stace's identity was a mystery for more than two decades. Then, after his 'unmasking' in 1956, he became a reluctant folk hero. By the time he died, in 1967, his was a household name and the word Eternity was ingrained in the soul of Sydney. It still is.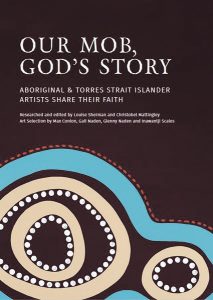 Our Mob God's Story: Aboriginal and Torres Strait Islander Artists share their Faith by Bible Society Australia
Our Mob, God's Story takes you on a biblical journey through the eyes of Australia's first Australians. It features over 115 works in an exciting variety of styles and stories by over 65 established and emerging Aboriginal and Torres Strait Islander artists. These artists are well-known and unknown, from communities, towns and cities across Australia, from Tasmania to the Tiwi Islands, from Ceduna to Cairns, from Perth to Wongthaggi, sharing their faith in over one hundred paintings inspired by Bible verses and stories, many well-loved, others not so well known, from Creation to the Crucifixion.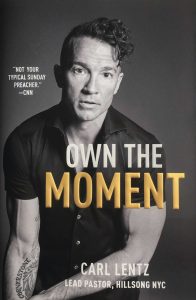 Own the Moment by Carl Lentz
Carl Lentz is the lead pastor of the first United States branch of global megachurch Hillsong, and doesn't really look like it. He is a tattooed thirty-something who wears a motorcycle jacket, listens to hip-hop music, and references The Walking Dead and Black Lives Matter in his sermons.
In the book he shares the unlikely and inspiring story of how he went from being an average teenager who couldn't care less about church to leading one of the country's fastest-growing congregations, and he addresses questions like:
How do you maintain your values-and pass them onto your children-in a society that worships money and sex and fame?
How do you embrace your flaws in this Instagram era that exalts the appearance of perfection?
How do you forget about "living the dream" and learn to embrace the beauty of your reality?
BUY NOW: $29.99 from Koorong (print copy shipping December 2017; eBook available now)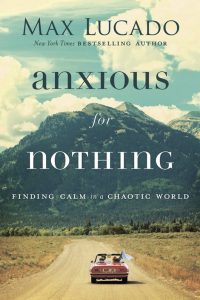 Anxious for Nothing: Finding Calm in a Chaotic World by Max Lucado
"Don't be anxious, it's in the Bible." Yah-huh. Sure. I mean, yes, it is in the Bible, but what does the Apostle Paul really mean when he says, "don't be anxious" in Philippians 4:6-7?
This new book by popular writer Max Lucado addresses this very issue. Lucado says, "The presence of anxiety is unavoidable, but the prison of anxiety is optional. It's the life of perpetual anxiety that Paul wants to address.
"With His help you will learn to face the calamities of life. You'll learn how to talk yourself off the ledge. Under the guidance of the Holy Spirit, you will learn to view bad news through the lens of sovereignty; to discern the lies of Satan and tell yourself the truth. You will manifest a gentleness that is evident to others. Anxiety comes with life. But it doesn't have to dominate your life."
BUY NOW: $19.99 from Koorong (also available as an eBook)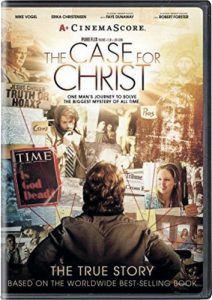 The Case for Christ (DVD)
Journalist Lee Strobel was horrified when his wife became a Christian. Her newfound faith in Christ went against everything Lee believed – or didn't believe – as an avowed atheist. Lee was determined to use his journalistic and legal training to prove that the claims of her new faith were false, and save his crumbling marriage. This movie is based on the best-selling book that resulted from his quest.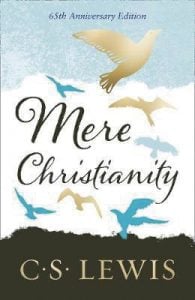 Mere Christianity (65th Anniversary Edition) by C.S. Lewis
One of the most popular and beloved introductions to the Christian faith ever written, this book brings together C.S. Lewis' legendary radio broadcasts during the war years, in which he set out simply to 'explain and defend the belief that has been common to nearly all Christians at all times'.
65 years after its first publication, this anniversary edition makes a beautiful addition to any bookshelf.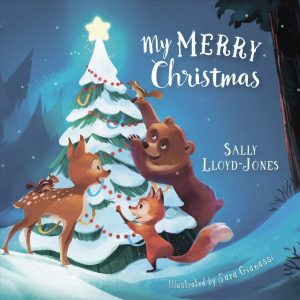 My Merry Christmas by Sally Lloyd-Jones
Why do we put up twinkly lights at Christmas time? Why are there angels? What about stars on top of Christmas trees? In this illustrated kids book, popular author Sally Lloyd-Jones helps children relate favourite holiday symbols to the true story of Christmas: the night Jesus was born.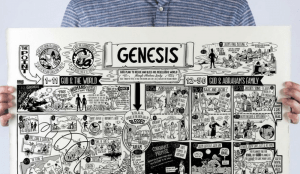 Read Scripture: Illustrated Summaries of Biblical Books by The Bible Project
From the creators of The Bible Project – a team of illustrators and theologians who produce short-form, fully animated videos to make the biblical story accessible to everyone, everywhere – comes a beautifully presented book with 66 one-page illustrated summaries of the books of the Bible.
It's a super cool go-to resource to help you know just what is in each book of the Bible. As a bonus, it will look pretty awesome on your coffee table.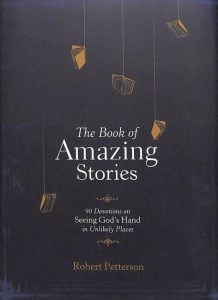 The Book of Amazing Stories by Robert Petterson
Throughout history, regular everyday Christians like you and me have made a difference in the lives of others. Turns out that you don't need to be extraordinary to love Jesus and love others.

You can win all the books on this list. It's Eternity's biggest-ever giveaway, worth over $380!
Email This Story
Why not send this to a friend?