Australia
World
photography
He's seen war and exploitation but he's still got a heart of gold
UNICEF photographer Simon Lister stars in new documentary
Children in balloon factories working with vats of acid. Children residing in railway slums. These are just a couple of the heart-wrenching images Sydney-based Simon Lister has captured as global photographer for UNICEF.
Lister is well-respected for the work he does behind the lens, capturing pictures that tell the proverbial 'thousand words'. His work has taken him to India, Morocco, Myanmar, PNG, Thailand, Vietnam, Bangladesh, Mozambique, Tanzania, South Africa, Laos, Baja, Mongolia, America, Kyrgyzstan, Ethiopia, Lebanon and Mexico.
On Sunday, though, he will find himself in front of the lens and on display for Australian viewers, when a documentary starring he and Hollywood actor Orlando Bloom screens on Channel Ten.
Fuel your faith every Friday with our weekly newsletter
Tales by Light is a a documentary series produced by Canon that is designed to take viewers behind the lens and into the minds of talented photographers. Now in its third instalment, the first episode of the new series follows Lister on assignment to document the conditions of working children in Dhaka, Bangladesh, accompanied by UNICEF Goodwill Ambassador Bloom.
Canon says that the photographers featured in Tales by Light are all "motivated to harness the power of images to draw attention to and inspire the world to protect some of the most beautiful and vulnerable aspects of our world". For Lister, a committed Christian who is passionate about justice, this is especially true.
A successful business man and established creative director, Lister has worked with some of the biggest names in advertising during his 31 year career. He currently heads up Nylon Studios, a music and sound company with offices in New York, Melbourne and Sydney Australia.
That's his "day job." The photography is an extra. But, as he told Eternity News, his travel oversees as a photographer for UNICEF has made it clear to him that life is not about success or material goods like houses and cars. He's much more interested in "sharing a moment as human beings" and what he calls "the commons of love".
"Wherever I am, whatever ethnicity or religion I'm surrounded by, it's always about being loved. It is always about being amongst love." Lister explains.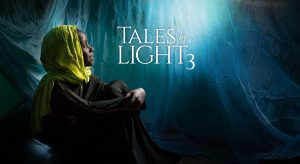 Yet despite having an eye for beauty, the appalling working conditions of the children Lister photographed are clearly disturbing to him and making others aware of the injustice, is his motivation.
"What really drives me is making people aware of child labour and the plight of children in third world countries. When you look into the eyes of these children, you see the world through their eyes and I want the world to see what they are seeing," he says.
Tales by Light screens on Channel Ten this Sunday and will also be available on Ten Play. The network is promoting the episode as being "as inspiring as it is confronting". Simon Lister will be presenting as part of the SPARC team at their upcoming National Gathering.
Email This Story
Why not send this to a friend?