Anywhere between 30 and 50 million people sing their songs every Sunday around the world. Songs like "Mighty to Save", "Lead me to the cross" and "Hosanna" make up the "soundtrack to your faith", according to producers of the new Hillsong Movie, Let Hope Rise, launching on 29 May.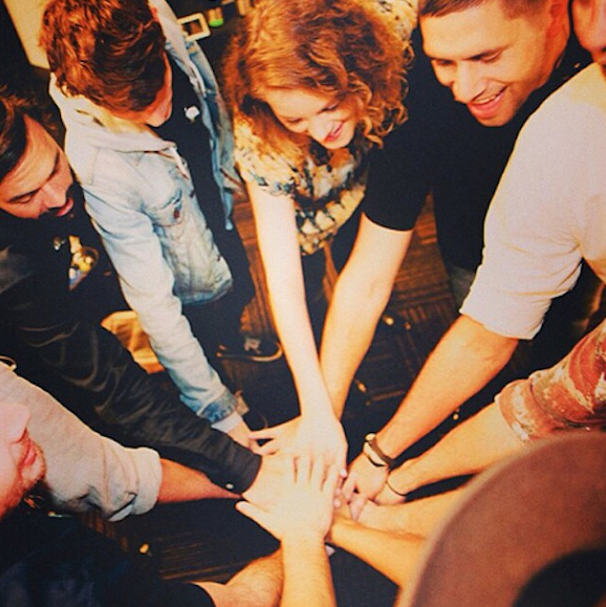 The documentary/movie chronicles the journey of Hillsong's worship band – Hillsong UNITED – from humble beginnings to today's global ministry. It's also part concert-documentary – with film crews following the Hillsong worship band around a concert performed in the LA Forum and in the creation of their soon-to-be-released album, Empires.
The film has been two years in the making, directed by Michael John Warren, who has directed a number of well-known music-related documentaries and shows including VH1's Heavy: The Story of Metal, Shrek the Musical and Nicki Minaj: My Time Again.
But the project was kick-started when Hollywood producer Matthew Weaver (Rock of Ages, We Are The Millers) was taken to a Hillsong concert at the Hollywood Bowl in Los Angeles two years ago.
A Christian friend, also in the entertainment business, had brought Weaver along to the show. But when Weaver disappeared after three songs, it was assumed he'd left.
"His friend was like, 'Well, at least he stayed for three songs'," says Hillsong UNITED singer JD, recounting the story to Eternity. "But he bumped back into Weaver at the end of the night. What had really happened was that this big time Hollywood producer ran down the front and was front and centre for the whole concert. He really encountered the atmosphere and power and presence that we know to be God. But he'd never seen or experienced that before. And he said, 'We need to make a movie out of this.'"
Hillsong's founding pastor Brian Houston said no one took the suggestion of a movie seriously in the beginning.
"But you know what? The thing about Hillsong UNITED and Hillsong Church is that God took some pretty ordinary kids and some pretty ordinary people and over 30 years has actually done something quite significant. It's something none of us could have done on our own," said Houston in a statement.
JD told Eternity there were many concerns at the outset, not the least of which was ensuring an accurate message about who Hillsong is and what they're about.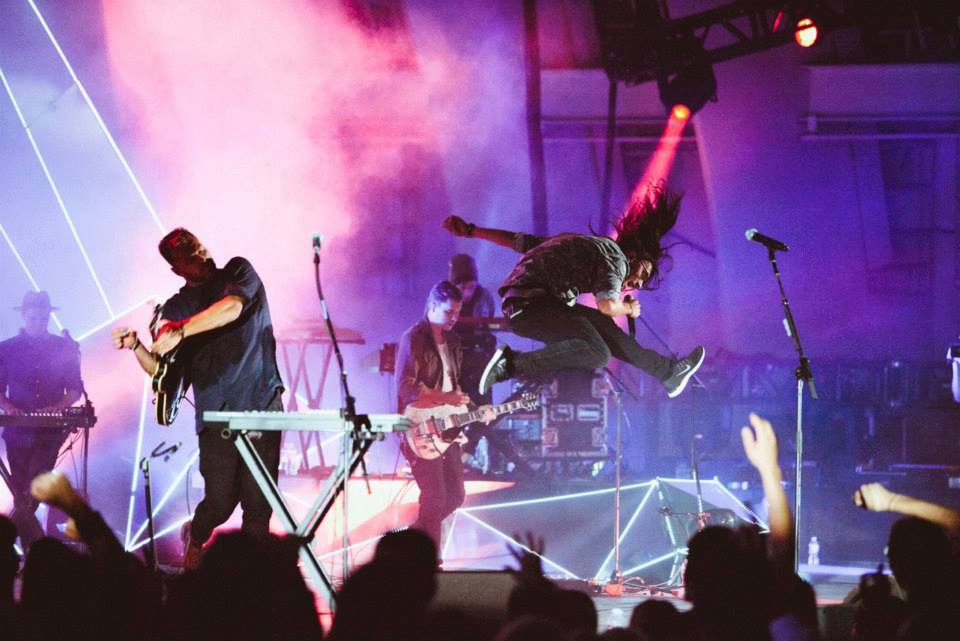 "Initially we were really worried that some of these Hollywood people were coming to us with smiles on their faces, telling us they wanted to tell the good story, but that they'd go away and twist it into something that we're not about," says JD. "We wanted to make sure we had a decent say into how the film was produced."
Hillsong's head of film and television, Ben Field, was installed as a third producer on the film, to ensure the voice of the church was heard in production. But JD says that once official discussions had started, the team discovered that the makers of the film "really wanted to spread the message of hope that we have found in Jesus."
"Once we saw that that could be the outcome of the film, we were like, 'Sure, let's give it a crack.'"
Let Hope Rise has had its fair share of teething issues – as most movies do – particularly regarding the film's distribution. Warner Bros had originally signed on as the distributors, releasing the first trailer at the end of 2014. However, in January, the producers announced that they were looking for another distributor.
"…We just couldn't make a deal that was agreeable to all parties. This happens sometimes," said a spokesperson from Hillsong Church. "From Hillsong's perspective, we have always been in awe that people would be interested in making a movie about our journey, and we remain humbled that there is still such strong interest."
Earlier this month Relativity Studios announced it would distribute the Hillsong Film in May in the United States. There's been no news yet as to when the film will be distributed internationally, including in Australia, but Hillsong say they're hopeful the information will be released soon.
JD, one of Hillsong UNITED's lead singers has been with the band for 16 years, beginning as a youth member of the Hillsong worship team as a 15 year old. It's been a busy year for the band, with the making of the film, the production of their new CD and touring the world. But he says he never expected that his life would include film crews or international recognition.
"I'm constantly just grateful for the opportunity to be doing what I'm doing. It's something I never set out to do, and it's something I feel like to a certain extent I've stumbled into. I'm excited that [Hillsong] has said yes to trying to do this as a movie because hopefully the result will be that the more people who see it, the more people will be encouraged and hear this message of hope."
The Hillsong UNITED team have seen the final cut of the film and JD says he's confident it presents an accurate picture of what Hillsong's all about: "That is, glorifying God and helping people encounter him."
"The reason we make the albums, the reason we do the tours, the reason we have our church services is the same reason we're doing this film. It's a reflection of the fact that we've encountered God and found our purpose for being on earth, and we want to encourage everyone else on that journey to keep going, and keep our focus on the hope that we have in Christ."
The trailer for Let Hope Rise – with another preview to be released later this week – sums up what JD hopes viewers will see in the film.
"It's not about them. It's about Him."
More