What does the man who founded Dilmah Tea, an incarcerated murderer, an Aussie "crazy guy" working with South African gangs, television star Jay Laga'aia and YouTube sensation Josh "Hi Josh" Hawkins have in common?
Aside from a shared faith in Jesus, they all feature in Eternity's Top 5 Profiles for 2020.
That's right. In a year when COVID, the US election and high-profile pastoral scandals often swamped news headlines, these profile pieces provided an oasis that Eternity readers loved, re-read and shared.
Let's count them down.
5. Hi Josh: Has fatherhood changed his hilarious, viral-video producing ways?
This one may not strictly be a "profile" but it's profile-ish … and you loved it, so we couldn't leave it off our Top 5 Profiles list.
Comedian Josh Hawkins (aka 'Hi Josh') talks to videographer Bella Ann Sanchez  – via Zoom, of course! – ahead of celebrating his first Father's Day as a dad. So has fatherhood changed his hilarious, viral-video producing ways? Watch to find out. Enjoy.
4. 'The force' that drives Jay Laga'aia
"The iconic face of Jay Laga'aia appears on screen a few minutes late for our scheduled Zoom interview. He's been wrangling washing onto clothes airers on a particularly soggy Sydney morning," opened this delightful profile by Eternity's Rebecca Abbott.
The engaging interview revealed the Aussie TV star of Star Wars, Water Rats, Play School, Home and Away to be "a kids-soccer-chauffeuring, household-chore performing international star". Discover the man of faith behind the face Aussies know and love so well.
3. The Aussie 'crazy guy' bringing rival South African gangs together
Inimitable profile writer Anne Lim uncovered the Sydney-born community pastor Andie Steele-Smith, who laid the groundwork for a truce between enemy gangs in South Africa – a result that many are calling a miracle.
We knew this was a great read, but the huge success of this story overwhelmed us at Eternity – with our South African readers leading the way!
2. The murderer who found Jesus in jail
Anne Lim traveled to South Coast Correctional Centre in Nowra, NSW, to interview Bronson Blessington – a 47-year-old man who has been in jail for the past 31 years for murder.
In 1988, at the age of just 14, Blessington took part in the kidnapping, rape and callous murder of a young bank teller, Janine Balding. At age 16, he discovered Christ.
This is one of the stories that Lim – now retired – says impacted her most in the hundreds she wrote during her long and successful career in journalism. It's an essential read and well-deserving of it's second place in Eternity's Top 5 profiles for 2020.
1. Jesus is my cup of tea, says Dilmah founder
Ben McEachen extracted the frank comments that founder of Dilmah Tea, Merrill J. Fernando, gave about his Christian faith to journalist Benjamin Law's weekly Sydney Morning Herald column about taboo topics.
It was another story that we didn't expect to be such a huge hit with Eternity's readers, but with Fernando telling Law things like, "When I wake in the morning and I'm seated in bed, I thank Jesus for all the blessings I receive daily" – we get it! What's not to love?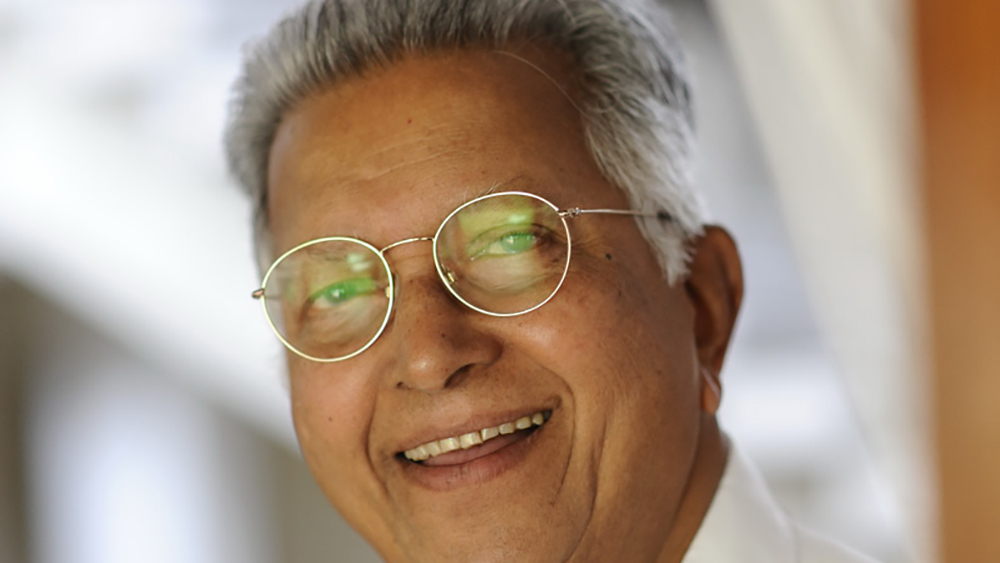 Email This Story
Why not send this to a friend?