As a team of staff writers, we wrote more than 640 articles in 2021. These are our favourites.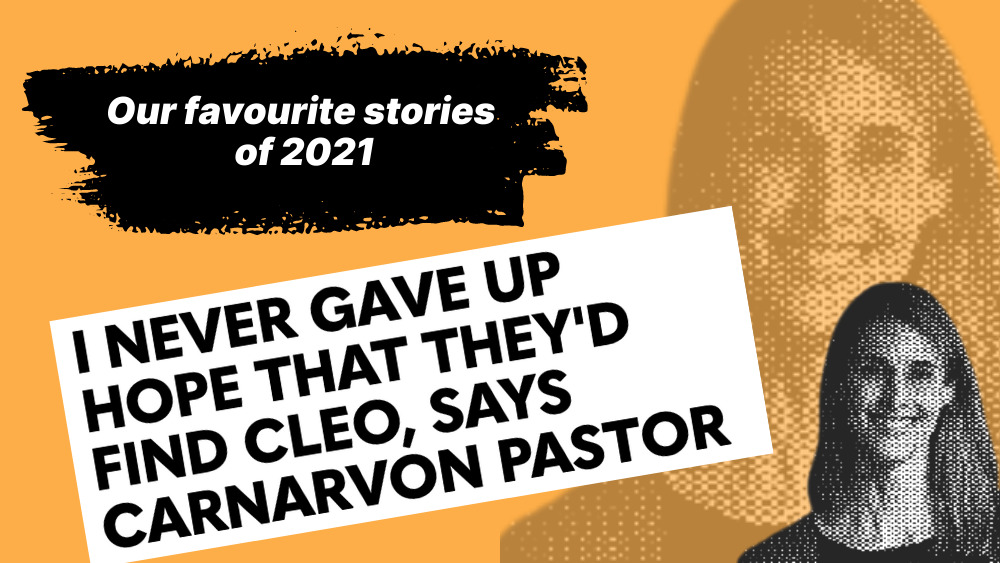 Rebecca Abbott's favourite story of the year was, in her words, "the news the whole nation was hoping to hear" – that missing four-year-old Cleo Smith had been found alive and well.
Bec had already been in touch with the pastor of Carnarvon Church of Christ in West Australia, Brenden Law-Davis and covered how the church had joined with other churches in the region to support the local community and host prayer vigils – a story that was even reported by secular media.
But it was police's announcement that young Cleo had been found that was the seriously good news Australians were praying for. Re-live the moment by reading 'I never gave up hope they'd find Cleo, says Carnarvon pastor.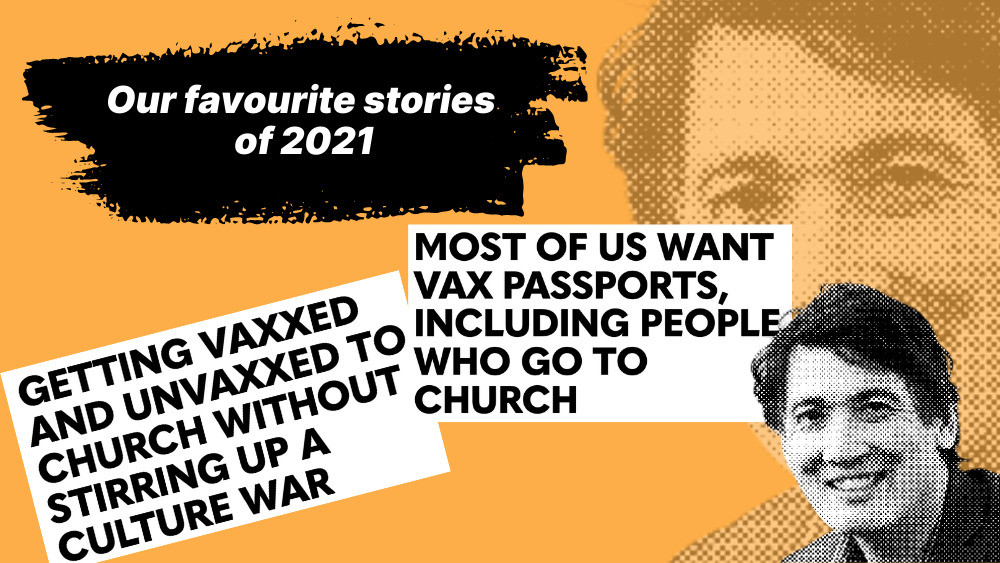 "Rather awkwardly I wish to nominate a pair, published around the same time," says editor John Sandeman. 
"First, Getting vaxxed and unvaxxed to church without stirring up a culture war. Church leaders have calmly responding to the pandemic rules, lobbying gently and persuasively for churches to operate as freely as health authorities would permit. Eternity pointed out that the restrictions on the unvaxxed would be only temporary – and we were prophetic in the sense that Victoria has now removed their restrictions. Or you might say we stated the obvious."
"Second, Most of us want vax passports, including people who go to church we reported a McCrindle survey that surprised many people.
"Eternity has tried to maintain a balance between respecting the science of Covid, supporting vaccines, while respecting the opinions of those who opposed mandates. This story revealed that most Christians supported restrictions including with church attendance."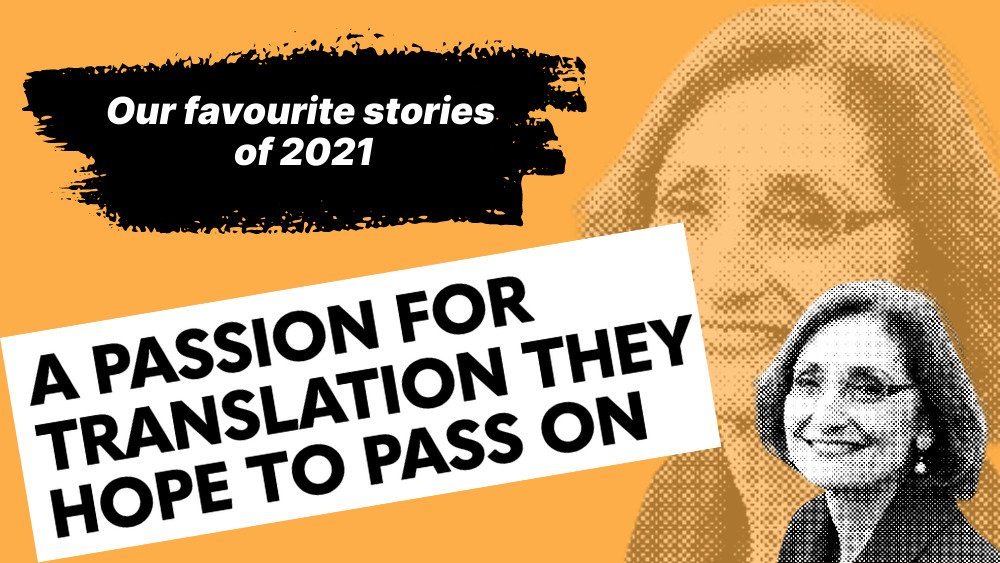 Anne Lim has nominated A passion for translation they hope to pass on – with the caveat that she also really loved writing Tragedy and triumph among jungle women.
"A passion for translation was special for me because I saw the heartfelt love for Jesus and God's word that animated the lives of a group of Indigenous women," Anne says.
"The Holy Spirit spurred them on in their zeal to bring God's word to their different language communities. And it made their lives happy and joyful."
"I was deeply moved by the life story of Australian Mabel Green, who spent her short life preparing to share the saving love of Jesus with oppressed women in the Brazilian Amazon only to sicken and die a few short months after arriving in the country," Anne explains.
"I was initially saddened by the brevity of her life, but then I realised that she had made a permanent impression on the women she ministered to and lived among. I was also encouraged by her example of perseverance and sacrifice, qualities that seem no longer prized in our age when we demand quick answers and remedies."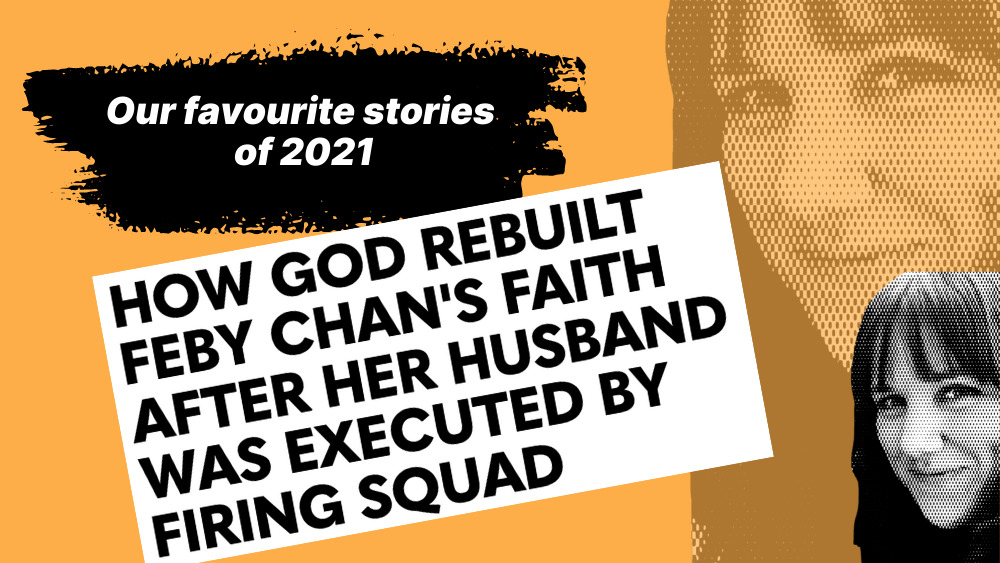 At the end of August, Eternity farewelled the wonderful Kaley Payne after ten years with Eternity. When asked if she'd like to contribute her favourites to this article, Kaley was so enthusiastic that she nominated THREE faves – and, after ten years, we decided to let her!
Kaley said she was deeply impacted by Feby Chan's story captured in her article How God rebuilt Feby Chan's faith after her husband was executed by firing squad (we agree it was one of the standout stories of the year).
"That said," Kaley wrote, "I was seriously affected by these two stories, too." They are: Staring death in the face, Ben Shaw launches book to make you reconsider and What Jen has learned over 15 years of supporting women in crisis pregnancy.
There's a theme in Kaley's choices: all three profiles are about inspiring people who are convinced that God is faithful and present – even when life throws up the unexpected. And, of course, all three are worth a re-read as 2021 draws to a close!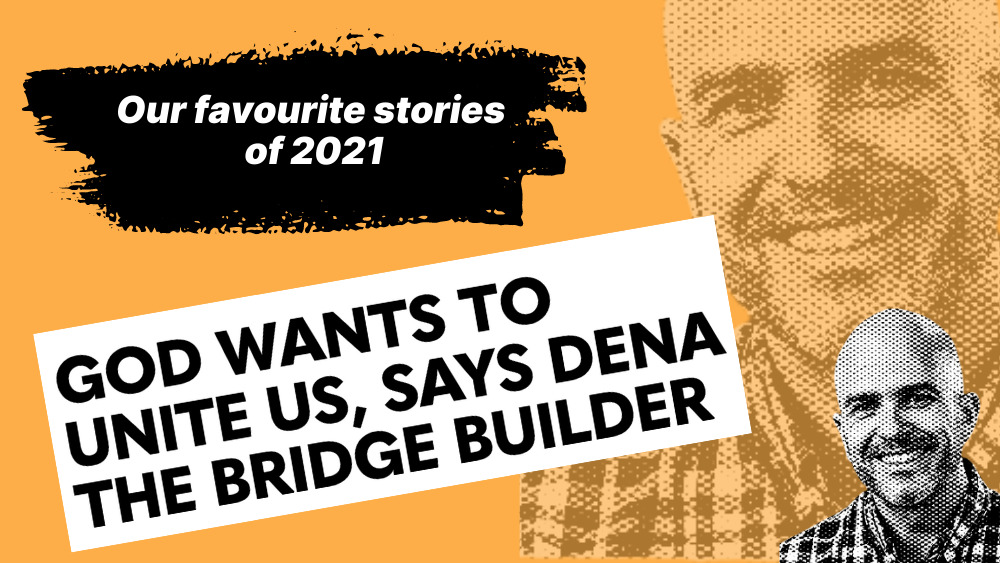 Eternity's Deputy Editor Ben McEachen also moved on this year after several years helping to steer the ship. Thankfully, we can all still hear him as an afternoon radio host for Hope 103.2  – he's a natural!
We asked Ben what article he loved most that he worked on in 2021 and he pointed us to God wants to unite us, says Dena the bridge builder.
"I enjoyed speaking with Dena because she humbly but passionately embodied what I think it can look like to be a Christian seeking peace and reconciliation in our world," Ben said.
"Dena's desire to build bridges between divided cultures – not put up more walls – struck me as gracious and bold without pretending pain and harm occurred (and occurs).
"She didn't play down wounds but she sought to still seek a way forward, together, in Christ's way."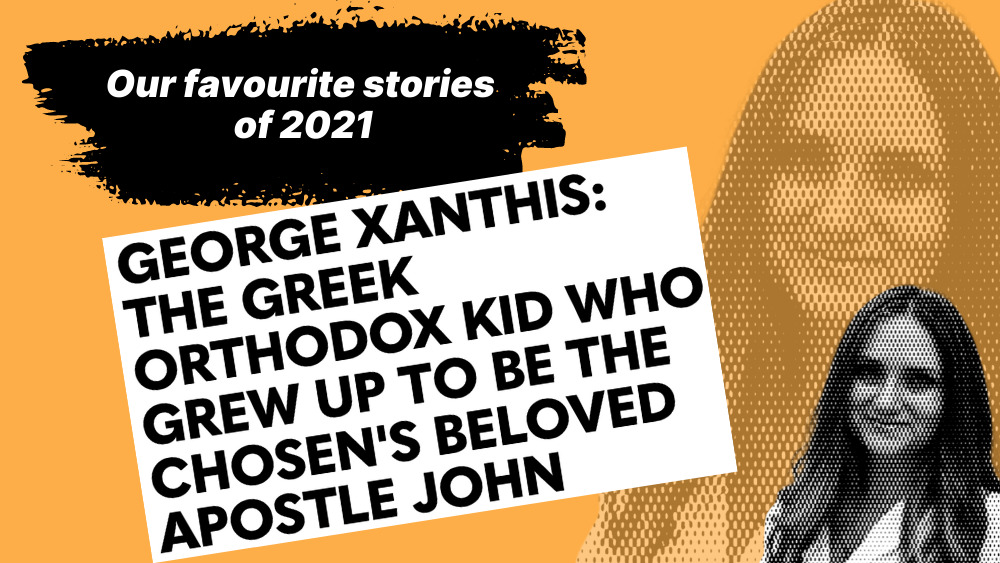 Like everyone, I (Kylie Beach) struggled to figure out which article I liked the most that I had written in 2021. I've nominated this one – George Xanthis: The Greek Orthodox kid who grew up to be The Chosen's beloved Apostle John not because I think it is my best work (it was, unfortunately, written in a rush when another Eternity story fell through and we needed it) but because it was HANDS DOWN the interview I enjoyed the most.
I had been allocated 20-30 minutes with Xanthis, but we talked for more than an hour. He was exceptionally open about his craft as an actor and also his life as a Greek Orthodox kid who hadn't really engaged too much with his faith since then but who had found himself re-discovering Jesus and the gospels as he performed the role of John the Apostle.
I found George's enthusiasm infectious and his journey encouraging (and, to be honest, just want to be his friend!).  I hope I got at least some of his passion down on the page.
And since this wrap-up is my article, let me also mention this article: Locals say worry over his church caused Italian priest's death.
It is an obscure story that really got under my skin. It has all the hallmarks of an iconic tale – a tragedy for lovers of God's church about a historic church that has championed the arts and that is – LITERALLY – sliding down the side of a mountain a little more each year.  Needless to say, the creative in me loved it.
Pastors, poets and authors, you need to read this one – this story will preach!
Email This Story
Why not send this to a friend?